Watch out Am­gen and Te­va, Eli Lil­ly got its green light for a ri­val CGRP mi­graine drug — and they're com­ing af­ter you
Eli Lil­ly has just scored the third FDA OK for a CGRP mi­graine drug, and now the phar­ma gi­ant is set­ting out to leapfrog the pi­o­neers who made it to mar­ket first.
The agency came through with the for­mal ap­proval of Em­gal­i­ty (gal­canezum­ab) on Thurs­day night, set­ting the stage for an am­bi­tious and ag­gres­sive mar­ket­ing en­gine to get revved up for a tire-burn­ing late start.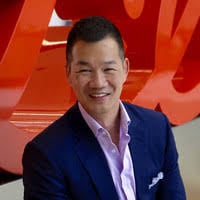 Wei-Li Shao
"We cer­tain­ly don't think it's a me-too sit­u­a­tion," says Wei-Li Shao, vice pres­i­dent of the neu­ro­science busi­ness at Eli Lil­ly.
Ob­jec­tive­ly, even some of the top play­ers in this group — such as ex-Am­gen R&D chief Sean Harp­er — rec­og­nize that the da­ta on these new CGRP drugs bear a lot of sim­i­lar­i­ties. Am­gen set the price lev­el with its $575 per month rate, which Te­va fell in line with. And now Eli Lil­ly is fol­low­ing that move down to the pen­ny.
So there's a lot of com­pet­i­tive me-too think­ing that's go­ing on here. But Eli Lil­ly is shoot­ing for best-in-class sta­tus by stak­ing claims to three key mes­sages:
Da­ta. One in sev­en of their pa­tients achieved "mi­graine free­dom," which is some­thing you can ex­pect to hear a lot about as the pro­mo­tion­al work be­gins. There's no guar­an­tee, says Shao, but the pos­si­bil­i­ty of free­dom from fur­ther mi­graines could be a com­pelling lure.
True, "most (pa­tients) get about a 50% re­duc­tion," he says, "but this shot at mi­graine free­dom is an im­por­tant dif­fer­en­tia­tor."
Ac­cess. Lil­ly is ready to roll with a promise that con­sumers will get a chance to start tak­ing their drug with no out-of-pock­et con­tri­bu­tions to be con­cerned about.
Ease of use. Lil­ly, no stranger to ad­dress­ing ma­jor mar­ket dis­eases where pa­tients have to get ac­tive­ly in­volved in dos­ing, is launch­ing with an au­to in­jec­tor that most peo­ple who use the drug should be able to swing, no prob­lem.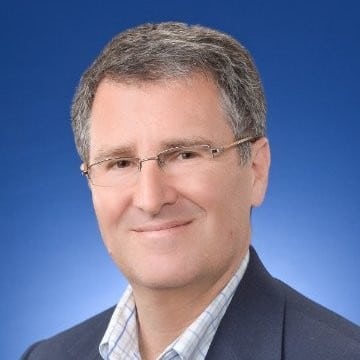 Er­ic Pearl­man
This is a mar­ket they as­sess as 30 mil­lion pa­tients strong, where on­ly 10% of pa­tients are be­ing treat­ed, says Er­ic Pearl­man, se­nior med­ical fel­low at Eli Lil­ly. So they know the mar­ket is big enough to carve out some big pa­tient pop­u­la­tions. An­a­lysts wouldn't dis­agree. Some of the top ob­servers in the field be­lieve these com­pa­nies will divvy up a mar­ket with $5 bil­lion to $6 bil­lion in sales po­ten­tial by the mid-'20s as the full field of drugs are out there. Alder will like­ly be the 4th play­er, but can't ar­rive be­fore next year.
Lil­ly has a no­table pres­ence in di­a­betes as well as on­col­o­gy, but it sees a big fu­ture for it­self in pain.
Las­mid­i­tan has made some im­pres­sive marks in late phase de­vel­op­ment, promis­ing to add to its pres­ence in the pain field. And then there's tanezum­ab for chron­ic pain, where there's al­so some big ex­pec­ta­tions for fu­ture rev­enue growth.
For Lil­ly, its mi­graine drug of­fers a chance for the mar­ket­ing team to make up for time lost to an R&D group known for a steady — if not slow — ap­proach to de­vel­op­ment work.
Just be­cause they're start­ing in third place doesn't mean they can't be the leader in short or­der. Now they get to prove it.