Watch out Gilead, GSK's Vi­iV is steam­ing ahead with promis­ing late-stage da­ta on a two-drug HIV ther­a­py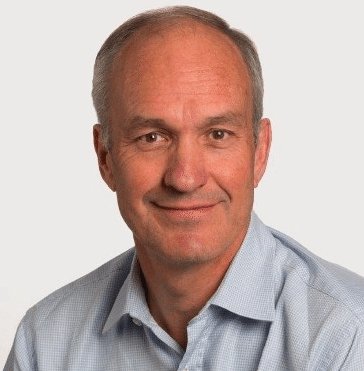 Do­minique Limet, Vi­iV
One of the few bright spots in Glax­o­SmithK­line's late-stage pipeline has come through in a pair of Phase III stud­ies. The phar­ma gi­ant says in­ves­ti­ga­tors scored pos­i­tive da­ta from both Phase III stud­ies de­signed to de­ter­mine if pa­tients could safe­ly switch from mul­tidrug cock­tails to a com­bi­na­tion of do­lute­gravir from Vi­iV Health­care and J&J's rilpivirine.
The out­come sets up reg­u­la­to­ry fil­ings for Vi­iV in a loom­ing 2017, says the phar­ma gi­ant, which is al­lied with Pfiz­er and Sh­iono­gi on the joint ven­ture. And it al­so pos­es a new threat for Gilead, which has long re­lied on its block­buster HIV rev­enue from its mul­ti-drug cock­tail reg­i­mens to fi­nance the com­pa­ny.
The idea be­hind Vi­iV's com­bo — to be of­fered as a sin­gle pill — is to pro­vide a less threat­en­ing al­ter­na­tive to pa­tients liv­ings with HIV, many of whom have been on ther­a­py for years now to keep the virus at bay. As they grow old­er, the threat of ad­verse re­ac­tions grows as well, mak­ing this a top prospect once it hits the mar­ket.
"The key de­bate re­mains whether Gilead will gain the up­per hand again or whether a dis­rup­tive two-drug reg­i­men be­comes stan­dard of care, fa­vor­ing GSK," UBS an­a­lyst Michael Leucht­en told Reuters.
That's some of the best news that GSK has heard in years, as its pri­ma­ry drug pipeline re­mains one of the least ex­cit­ing in the in­dus­try. And it pos­es a prob­lem for Gilead just as it faces off against a long string of clin­i­cal set­backs as well as a re­cent or­der to pay Mer­ck $2.54 bil­lion for vi­o­lat­ing its hep C patents.
Do­minique Limet, CEO Vi­iV Health­care, said: "These are im­por­tant re­sults for the HIV sci­en­tif­ic com­mu­ni­ty and rep­re­sent an im­por­tant mile­stone in our un­der­stand­ing of how HIV can be treat­ed. The re­sults sup­port our strat­e­gy of in­ves­ti­gat­ing two-drug reg­i­mens as in­no­v­a­tive treat­ment op­tions for peo­ple liv­ing with HIV and we are plan­ning reg­u­la­to­ry sub­mis­sions for this two-drug reg­i­men as a sin­gle tablet in 2017."