Watch out Mer­ck: Heron snagged FDA ap­proval on Emend com­peti­tor
San Diego's Heron Ther­a­peu­tics $HRTX has won FDA ap­proval for Cin­van­ti to pre­vent nau­sea and vom­it­ing for pa­tients on chemo. The drug will di­rect­ly com­pete with Mer­ck's Emend, as it has bioe­quiv­a­lence — po­ten­tial­ly sans the side ef­fects.
Physi­cians and pa­tients may pre­fer Heron's new drug over Emend, since it's free of polysor­bet 80, which is known for in­duc­ing al­ler­gic re­ac­tions, cough­ing up blood, ir­reg­u­lar heart­beat and faint­ing.
Cin­van­ti is the sec­ond an­ti-nau­sea drug in Heron's prod­uct port­fo­lio, with Sus­tol ap­proved last Au­gust for the same in­di­ca­tion. The ap­proval should beef up Heron's rev­enue, which to­taled $20.7 mil­lion by the end of Q3 this year.
Emend brought in $549 mil­lion for Mer­ck last year.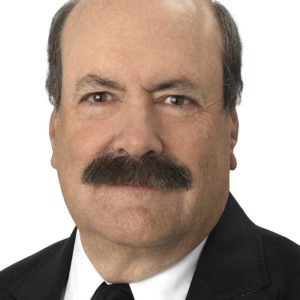 Bar­ry Quart, CEO of Heron Ther­a­peu­tics
Bar­ry Quart, CEO of Heron, said he ex­pects to launch Cin­van­ti in Jan­u­ary 2018.
"To ob­tain FDA ap­proval for a sec­ond prod­uct in just over a year is a sig­nif­i­cant achieve­ment for Heron, and we re­main on-track with our third im­por­tant prod­uct, HTX-011, which we ex­pect to file for FDA re­view in 2018," Quart said in a state­ment.
HTX-011 is in Phase III tri­als for the pre­ven­tion of post-op­er­a­tive pain.