Watch out Sanofi: Takeda's new da­ta on dengue vac­cine is good news for PhI­II tri­al
Prospects for Take­da's dengue vac­cine just turned brighter fol­low­ing fresh da­ta from the com­pa­ny's Phase II tri­al. For Take­da, the da­ta is like­ly wel­come con­sid­er­ing the com­pa­ny al­ready has a mas­sive piv­otal tri­al un­der­way for the vac­cine. For com­peti­tor Sanofi … per­haps not so wel­come.
The da­ta show Take­da's vac­cine, called TAK-003, for­ti­fied the im­mune sys­tems of pa­tients for 18 months by boost­ing an­ti­bod­ies that fight the virus. The vac­cine was al­so well-tol­er­at­ed. For the tri­al, Take­da is test­ing 1,794 chil­dren and ado­les­cents liv­ing in re­gions prone to dengue out­break.
The up­date is good news for the com­pa­ny's on­go­ing Phase III tri­al, which is test­ing the vac­cine in 20,000 kids in Latin Amer­i­ca and Asia. The ran­dom­ized pop­u­la­tion is re­ceiv­ing two dos­es of ei­ther the vac­cine or a place­bo on day 1 and day 90. The Phase II study in­di­cat­ed a two-dose reg­i­men (with the boost­er giv­en at 90 days) was the right choice.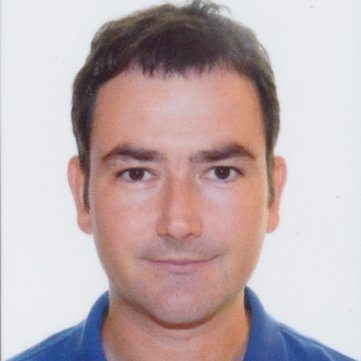 Derek Wal­lace
Take­da has al­ready com­plet­ed nine Phase I and Phase II tri­als for this vac­cine, cap­tur­ing ev­i­dence of safe­ty and ef­fi­ca­cy. Ini­tial re­sults from the Phase III study will start to roll in next year. Take­da is al­ready get­ting ready for com­mer­cial roll out. The com­pa­ny has in­vest­ed more than €100 mil­lion in a new vac­cine plant to man­u­fac­ture a glob­al sup­ply.
"The re­duced in­ci­dence of dengue in chil­dren and ado­les­cents re­ceiv­ing TAK-003 is en­cour­ag­ing, how­ev­er da­ta from our on­go­ing Phase 3 ef­fi­ca­cy tri­al, TIDES, are re­quired to con­firm these find­ings," said Derek Wal­lace, the lead at Take­da's dengue pro­gram, in a state­ment.
Sanofi will be watch­ing close­ly. The phar­ma gi­ant spent more than $1.5 bil­lion over two decades to de­vel­op Deng­vax­ia, the first ap­proved vac­cine for dengue. But the drug's ini­tial sales were a bit of a dis­ap­point­ment last year. Still, an­a­lysts have es­ti­mat­ed the mar­ket for this drug could break a bil­lion dol­lars a year.
Un­less Take­da takes a big slice of the pie. Last sum­mer, when Take­da set out to re­struc­ture its glob­al R&D op­er­a­tions, CEO Christophe We­ber made a com­mit­ment to vac­cines. Oth­er than TAK-003, the com­pa­ny is pur­su­ing BAR­DA-fund­ed stud­ies on a Zi­ka vac­cine as well as a po­lio ef­fort backed by the Bill & Melin­da Gates Foun­da­tion.