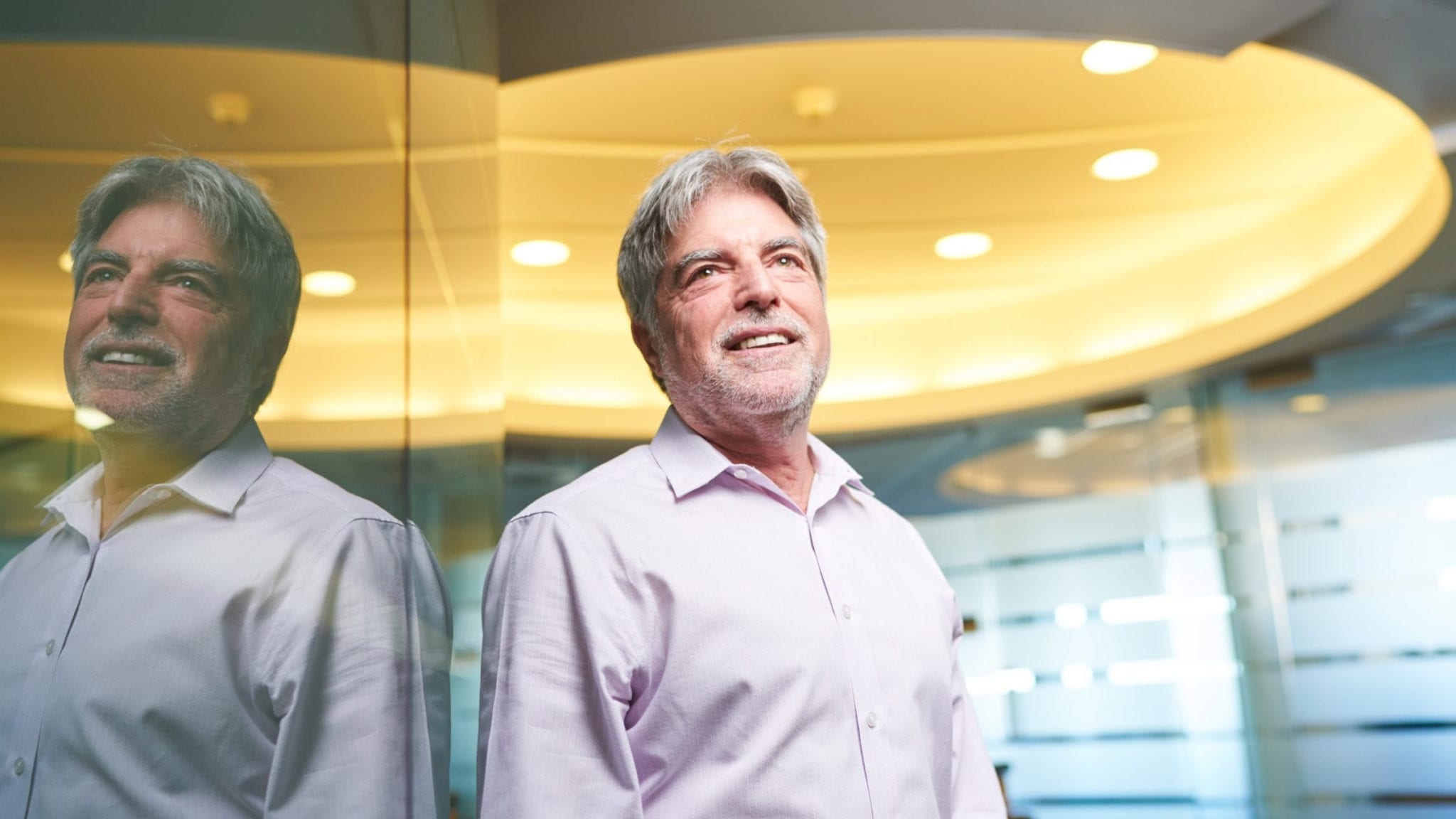 'We kept at it': Jef­frey Blue­stone plots late-stage come­back af­ter teplizum­ab shown to de­lay type 1 di­a­betes
Late-stage da­ta pre­sent­ed at the Amer­i­can Di­a­betes As­so­ci­a­tion an­nu­al meet­ing in 2010 pushed Eli Lil­ly to put a crimp on teplizum­ab as the phar­ma gi­ant found it un­able to re­set the clock on new­ly di­ag­nosed type 1 di­a­betes. At the same con­fer­ence but in dif­fer­ent hands nine years lat­er, the drug is mak­ing a crit­i­cal come­back by scor­ing suc­cess in an­oth­er niche: de­lay­ing the on­set of the dis­ease.
In a Phase II tri­al with 76 high-risk in­di­vid­u­als — rel­a­tives of pa­tients with type 1 di­a­betes who have di­a­betes-re­lat­ed au­toan­ti­bod­ies in their bod­ies — teplizum­ab al­most dou­bled the me­di­an time of di­ag­no­sis com­pared to place­bo (48.4 months ver­sus 24.4 months). The haz­ard ra­tio for di­ag­no­sis was 0.41 (p=0.006).
In­ves­ti­ga­tors added that teplizum­ab's ef­fects seem strongest in the first year, when pro­gres­sion to type 1 di­a­betes was al­so the great­est in the over­all tri­al pop­u­la­tion. In that year, on­ly 3 of 44 teplizum­ab par­tic­i­pants was di­ag­nosed, com­pared to 14 of 32 in the place­bo arm. All told, the di­ag­no­sis rates at the end of the tri­al were 43% (19/44) and 72% (23/32), re­spec­tive­ly.
With less than three years of me­di­an fol­low-on af­ter a 14-day reg­i­men, the re­sults don't say much about the po­ten­tial for pre­ven­tion or even cure but do sup­port the idea that im­mune mod­u­la­tion could buy time for pa­tients who ap­pear doomed for a life de­pen­dent on in­sulin.
Teplizum­ab, which tar­gets CD3, is de­signed to di­min­ish CD8+ T lym­pho­cytes' at­tacks on be­ta cells in the pan­creas, even­tu­al­ly de­plet­ing these in­sulin gen­er­a­tors.
"(T)hese da­ta pro­vide strong al­beit in­di­rect ev­i­dence about the patho­gen­e­sis of be­ta-cell de­struc­tion and the po­ten­tial to mod­i­fy the course of type 1 di­a­betes with new­er bi­o­log­ic agents," Clif­ford Rosen and Julie In­gelfin­ger of the Maine Med­ical Cen­ter Re­search In­sti­tute wrote in an ac­com­pa­ny­ing ed­i­to­r­i­al in the New Eng­land Jour­nal of Med­i­cine.
It's al­so a vic­to­ry for Jef­frey Blue­stone of UCSF and Ke­van Herold of Yale, who have main­tained their con­fi­dence in teplizum­ab since they be­gan work­ing on its ap­pli­ca­tion in di­a­betes in the eal­ry 1990s. Blue­stone con­vinced Proven­tion Bio to pick up the drug be­fore jump­ing on its board to help steer the clin­i­cal study. Proven­tion Bio $PRVB surged more than 400% to $22 at one point, end­ing the day up 217%.
"(N)ow the re­al hard work be­gins," Blue­stone told Sci­ence with re­gards to the next steps.
Re­cruit­ing pa­tients, es­pe­cial­ly chil­dren, might prove a chal­lenge in new place­bo-con­trolled stud­ies. No­tably, the size of this cur­rent tri­al was cut by al­most half due to slow­er-than-ex­pect­ed rates of en­roll­ment. Mov­ing for­ward, large-scale screen­ing ef­forts will al­so be re­quired to ex­tend the drug's reach to at-risk in­di­vid­u­als with no fam­i­ly his­to­ry of di­a­betes.
"The key next step of course is see­ing whether this drug can cross the fin­ish line through up­com­ing Phase III tri­als and get ap­proved by the FDA. There's still lots to do – but hope­ful­ly this speeds things up a bit," Blue­stone added in a state­ment.
Im­age: Jef­frey Blue­stone — UCSF via Park­er