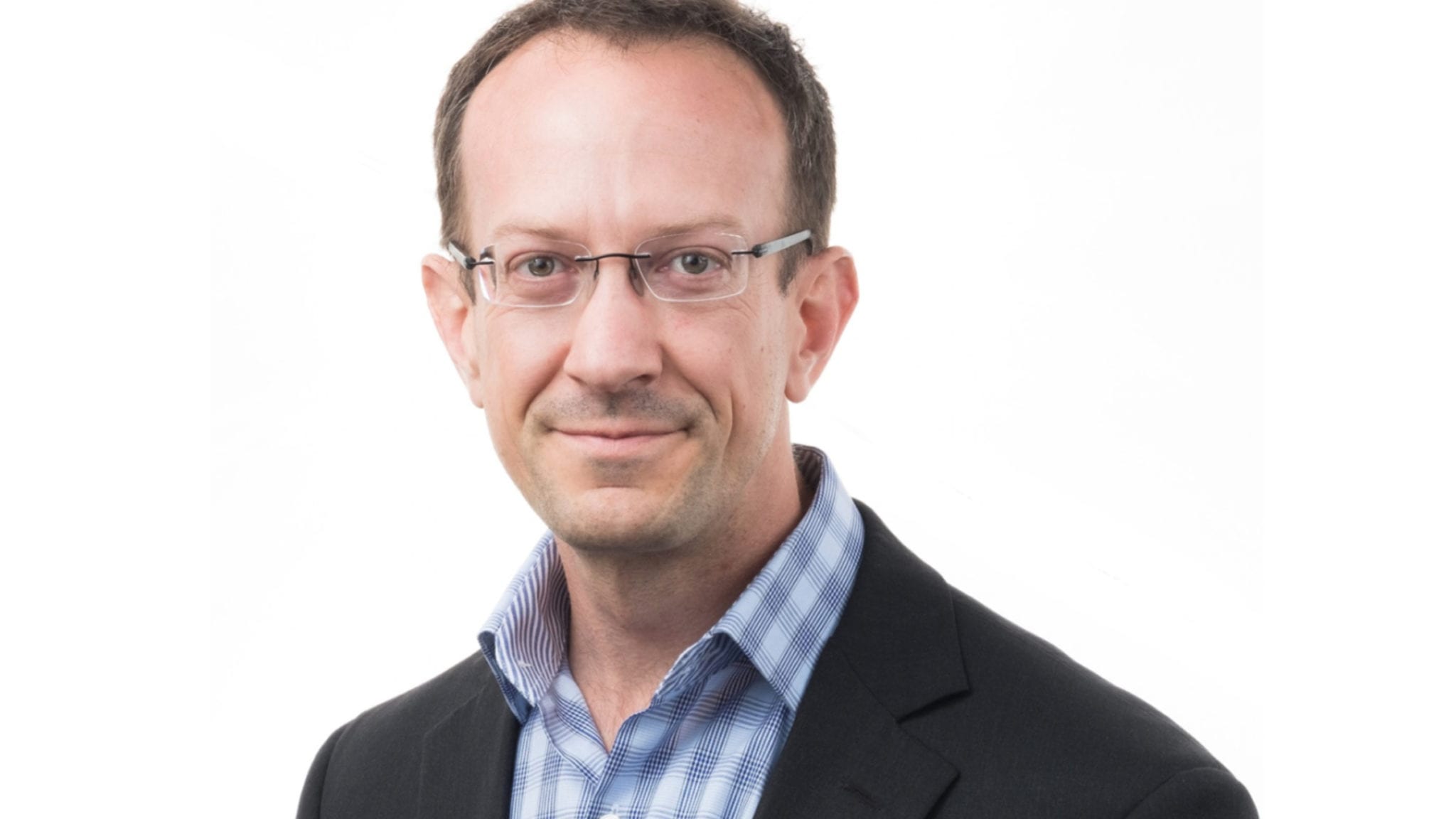 Charlie Silver (Mission Bio)
'We want to be every­where.' Mis­sion Bio rais­es $70M be­hind re­sis­tance-hunt­ing se­quenc­ing plat­form
Char­lie Sil­ver wants to look re­al­ly, re­al­ly close­ly at a lot of your cells. And he just got a lot of mon­ey to do so.
Sil­ver's start­up, Mis­sion Bio, raised $70 mil­lion in a Se­ries C round Thurs­day led by No­vo Hold­ings. The mon­ey, which brings Mis­sion Bio to $120 mil­lion raised since its 2012 found­ing, will be used to ad­vance the sin­gle-cell se­quenc­ing plat­form they built to de­tect ear­ly re­sponse or re­sis­tance to new can­cer ther­a­pies.
"We want this every­where," Sil­ver told End­points News. "Every­where where ther­a­py re­sis­tance is im­por­tant — and it's im­por­tant for most of on­col­o­gy."
In the last few years, sin­gle-cell se­quenc­ing tech­nol­o­gy has be­come ubiq­ui­tous in bio­med­ical re­search. It's al­lowed re­searchers to zoom in­to what's un­fold­ing in an in­di­vid­ual cell, as op­posed to blend­ing mul­ti­ple cells to­geth­er and get­ting an av­er­age, as pre­vi­ous se­quenc­ing meth­ods have re­quired.
Much of that work, though, has been through RNA se­quenc­ing, al­so known as RNA-Seq. A quick PubMed for RNA-Seq search turns up over 10,000 pa­pers since the start of 2019. This year alone, it's been used to pro­file the hu­man an­ti­body re­sponse, com­pare mouse and hu­man brains, and even to see if you can get a por­trait of some­one's mi­cro­bio­me out of their sperm.
Much of the work, though, has come in can­cer, where cell het­ero­gene­ity — or the va­ri­ety of dif­fer­ent cells and mu­ta­tions — can of­fer key clues about how can­cer aris­es, de­vel­ops, re­sponds to and re­sists ther­a­py. There, Sil­ver said, Mis­sion Bio has an ad­van­tage by fo­cus­ing on DNA rather than RNA. They're not the on­ly DNA-Seq plat­form, but he claims "we are the on­ly ones that do sin­gle-cell DNA at every scale, from sin­gle mu­ta­tion, copy num­ber through the whole chro­mo­some" and the on­ly ones that can link that DNA snap­shot to the pro­teins on the cells.
"We took our plat­form and ba­si­cal­ly pur­pose-built it for phar­ma," Sil­ver said. "The com­bi­na­tion of DNA and pro­tein to­geth­er tends to be ex­act­ly what phar­ma needs for drug de­vel­op­ment, be­cause you can link to­geth­er the mu­ta­tion you're try­ing to drug, along with the path­way that you can now link to­geth­er with pro­tein."
So far, Mis­sion Bio has test­ed the plat­form with a hand­ful of small biotechs, such as Agios and Ag­i­lent Tech­nolo­gies, and can­cer cen­ters such as MD An­der­son. They claim to have un­named part­ner­ships with Big Phar­ma as well.
The idea, Sil­ver said, is to give re­searchers tools to see ear­li­er whether a pa­tient is re­spond­ing to a ther­a­py or evolv­ing re­sis­tance to a ther­a­py. That could in the­o­ry then short­en de­vel­op­ment time, al­low­ing com­pa­nies to abort doomed tri­als or weed peo­ple with the wrong mol­e­c­u­lar pro­file out, mak­ing sure on­ly those most like­ly to re­spond to the ther­a­py are stud­ied.
In a pa­per in Blood in March, MD An­der­son re­searchers used the plat­form to dis­cov­er tiny pock­ets of can­cer cells with rare mu­ta­tions that lim­it­ed pa­tients' re­sponse to the acute myeloid leukemia drug Ven­clex­ta. In May, in Blood Ad­vances, re­searchers at Agios used it to find new re­sis­tance mech­a­nisms to their AML drug Tib­so­vo.
"Thor­ough cat­a­loging of re­sis­tance mech­a­nisms to tar­get­ed ther­a­pies has proven in­valu­able in the de­vel­op­ment of next-gen­er­a­tion ther­a­pies, such as sec­ond- and third-gen­er­a­tion in­hibitors of BCR-ABL, EGFR, and ALK," the re­searchers not­ed, "and in the de­vel­op­ment of ef­fi­ca­cious com­bi­na­tion ther­a­pies such as BRAF-MEK dual in­hi­bi­tion in melanoma."
In ad­di­tion to find­ing new can­cer part­ners for their plat­form, Sil­ver said they were al­so go­ing to use the Se­ries C fund­ing to push in­to gene and cell ther­a­py. Mis­sion's plat­form, he said, could help char­ac­ter­ize how suc­cess­ful­ly cells have been edit­ed.
"We're re­al­ly ex­pand­ing," he said.