Trump needs to prove he's se­ri­ous about sci­ence; PTC's lat­est move is a jaw drop­per
End­points as­sess­es the big bio­phar­ma sto­ries of the week, with a lit­tle added com­men­tary on what they mean for the in­dus­try.
Two big steps back for the Trump ad­min­is­tra­tion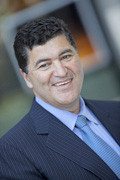 Elias Zer­houni
With Don­ald Trump in the White House, it's al­ways one step for­ward and two steps back for bio­phar­ma. So last week we had Scott Got­tlieb's nom for FDA com­mis­sion­er (a big step for­ward) fol­lowed by this week's news that Trump's bud­get plans to slash NIH spend­ing by close to $6 bil­lion, while dou­bling in­dus­try's fees to the FDA (you guessed it.)
Both bud­get items are non­starters. Blast­ing the re­search bud­get at the NIH would gut the world's most promis­ing dis­cov­ery ac­tiv­i­ties. In an in­ter­view with Forbes' Matthew Her­p­er, for­mer NIH chief Elias Zer­houni not­ed that if you cut the NIH's bud­get by 20%, you'd es­sen­tial­ly close the tap on new grants, a knock­out blow to a large group of in­ves­ti­ga­tors which would be es­pe­cial­ly dev­as­tat­ing for young sci­en­tists.
Com­ing as it does af­ter years of flat bud­get­ing, bro­ken on­ly re­cent­ly by an in­crease last year, Trump is play­ing ir­re­spon­si­ble pol­i­tics. The idea of sim­ply dou­bling in­dus­try fees is al­so a stick in the eye to drug de­vel­op­ers.
And the sur­vey says…
Speak­ing of Scott Got­tlieb.
We ran a snap poll over the week­end to get a bet­ter sense of what bio­phar­ma was think­ing in re­gards to his nom­i­na­tion. And the re­sponse was un­equiv­o­cal, with 87% giv­ing the move their ap­proval.
For Trump, it was a savvy choice. Rather than put in some­one who would like to de­stroy the agency, he went with a pick who would set out to make it bet­ter. On Thurs­day night, I met with a group of biotech ex­ecs in the Bay Area, and the same sup­port we saw in the poll per­me­at­ed the room. The FDA is a large agency and while some el­e­ments in it have en­thu­si­as­ti­cal­ly sought to ac­cel­er­ate ap­provals, it's al­so clear that oth­ers on the in­side could do bet­ter.
Sev­er­al in the room, though, were open­ly skep­ti­cal that Got­tlieb or any new com­mis­sion­er can achieve a quick re­sponse in a fed­er­al agency like the FDA. One sug­gest­ed a time­line of one to two years. But I'll take that. In the scheme of things, a two-year evo­lu­tion would be bet­ter than try­ing to shove overnight changes.
Steady and in­tel­li­gent will beat rash and crash every time.
PTC's shame­ful de­ci­sion to buy de­flaza­cort and part­ner with Marathon is a telling move
For the past two years, PTC Ther­a­peu­tics has been stub­born­ly ham­mer­ing on the FDA's doors in search of its ac­cep­tance of ataluren for re­view as a new ther­a­py for Duchenne mus­cu­lar dy­s­tro­phy. Not un­rea­son­ably the FDA has done what it could to bar en­try, re­fus­ing to ac­cept the in­ad­e­quate ap­pli­ca­tion. This drug, af­ter all, has now failed three straight stud­ies, prov­ing over and over that it's a dud.
So now they're tak­ing a back door in­to the mar­ket. And they seem con­tent to make a large num­ber of en­e­mies in the Duchenne com­mu­ni­ty to cap­i­tal­ize on the gam­bit. Their deal to buy Marathon's rights to de­flaza­cort for $140 mil­lion — plus a stream of roy­al­ties —i demon­strates their con­tempt for pa­tients.
If PTC re­al­ly cared for pa­tients, they'd nev­er mar­ket de­flaza­cort. That would let Duchenne fam­i­lies con­tin­ue to buy the ex­act same old steroid from over­seas sources for a still hefty price of about $1,000 a year — high for a gener­ic. There's no ques­tion about qual­i­ty or safe­ty. It's the ex­act same thing.
Any price that PTC puts on de­flaza­cort in the US high­er than $1,000 a year will be too high. They'll on­ly join the ranks of com­pa­nies brand­ed as price-goug­ing vil­lains. That's why their stock plunged on Thurs­day. It was a reck­less and stu­pid move by a com­pa­ny prac­ticed in deny­ing re­al­i­ty. But shame­less­ness is PTC's hall­mark. This is a com­pa­ny that sells a drug in Eu­rope that it has shown re­peat­ed­ly can't help pa­tients. And it's look­ing to gain pa­tient sup­port for the same drug in the US.
Reg­u­la­tors, mean­while, seem help­less to pre­vent any of this.
Some se­ri­ous biotech mon­ey is be­ing raised for po­ten­tial­ly break­through sci­ence
Ever since the 2008 fi­nan­cial cri­sis, the biotech ven­ture scene has emerged as a very sta­ble, grow­ing field. A line­up of well known VC groups staffed by ex­pe­ri­enced in­sid­ers have been pump­ing bil­lions of dol­lars in­to star­tups.
Now, all of a sud­den, we're start­ing to see a few new play­ers jump in­to the game. Over the course of this week I pro­filed three new de­buts — a re­mark­able num­ber for biotech VCs. There was Bio­mat­ics, which has al­ready made its mark in the past eight months, Piv­otal bioVen­ture Part­ners and a new fund from Bill Maris, the ex-Google gu­ru. The Piv­otal mon­ey is com­ing from a Chi­nese group in­ter­est­ed in mak­ing glob­al bets.
What is ex­tra­or­di­nary is that all three of these new play­ers are keen to fund star­tups pur­su­ing break­through sci­ence. And that is help­ing seed an­oth­er big year for some as­ton­ish­ing plays. I il­lus­trat­ed that this week in my sto­ry on eGe­n­e­sis, which is out to make xenograft­ing a re­al­i­ty af­ter decades as a sci­fi sideshow.
It's a great time to be cov­er­ing this busi­ness. Ob­vi­ous­ly quite a lot of this will nev­er make it in­to med­ical prac­tice. But some ra­zor edge sci­ence is get­ting fi­nanced and we'll all ben­e­fit from that.