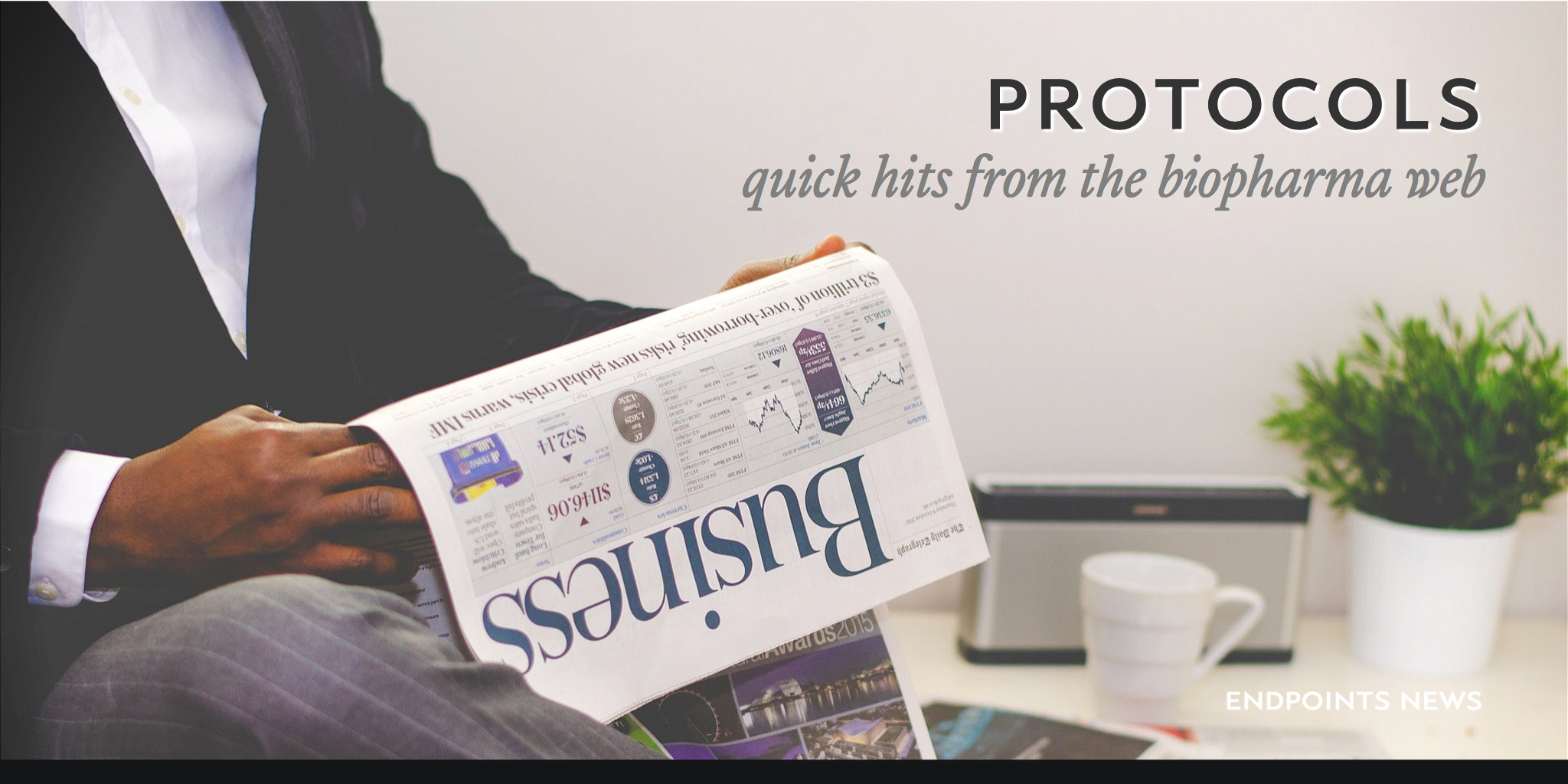 Well­come looks for back­ers of an $8B-plus Covid-19 fund; ReNeu­ron signs on an­oth­er phar­ma part­ner
→ The non­prof­it Well­come is look­ing to raise $8 bil­lion to fund the de­vel­op­ment of new drugs and vac­cines that can fight Covid-19. The UK or­ga­ni­za­tion says that rep­re­sents just a frac­tion of the mon­ey that's been set aside to safe­guard economies and would go a long way to fund­ing an ef­fec­tive R&D cam­paign while scal­ing up man­u­fac­tur­ing along­side the ef­fort. Dubbed Covid-Ze­ro, they're hop­ing to have at least $8 bil­lion in the fund by the end of this month. "Busi­ness­es and gov­ern­ments are right­ly con­cerned with tack­ling im­me­di­ate con­cerns – how to sup­port staff, keep trad­ing and bol­ster economies. But we al­so need a way out of this pan­dem­ic as fast as pos­si­ble," not­ed Je­re­my Far­rar, who runs Well­come.
→ Lon­don-based stem cell play­er ReNeu­ron has inked a re­search deal with an un­named phar­ma com­pa­ny around its ex­o­some tech­nol­o­gy as a nov­el de­liv­ery ve­hi­cle. "ReNeu­ron's ex­o­somes are de­rived from its CTX neur­al stem cell line and have the abil­i­ty to cross the blood brain bar­ri­er and to be man­u­fac­tured at scale," the biotech wrote, adding that it is tasked with man­u­fac­tur­ing ex­o­somes and then load­ing them with gene si­lenc­ing se­quences.
→ Gilead has com­plet­ed its $4.9 bil­lion ac­qui­si­tion of Forty Sev­en $FTSV — which is still fig­ur­ing as one of the largest M&A deals of the year.