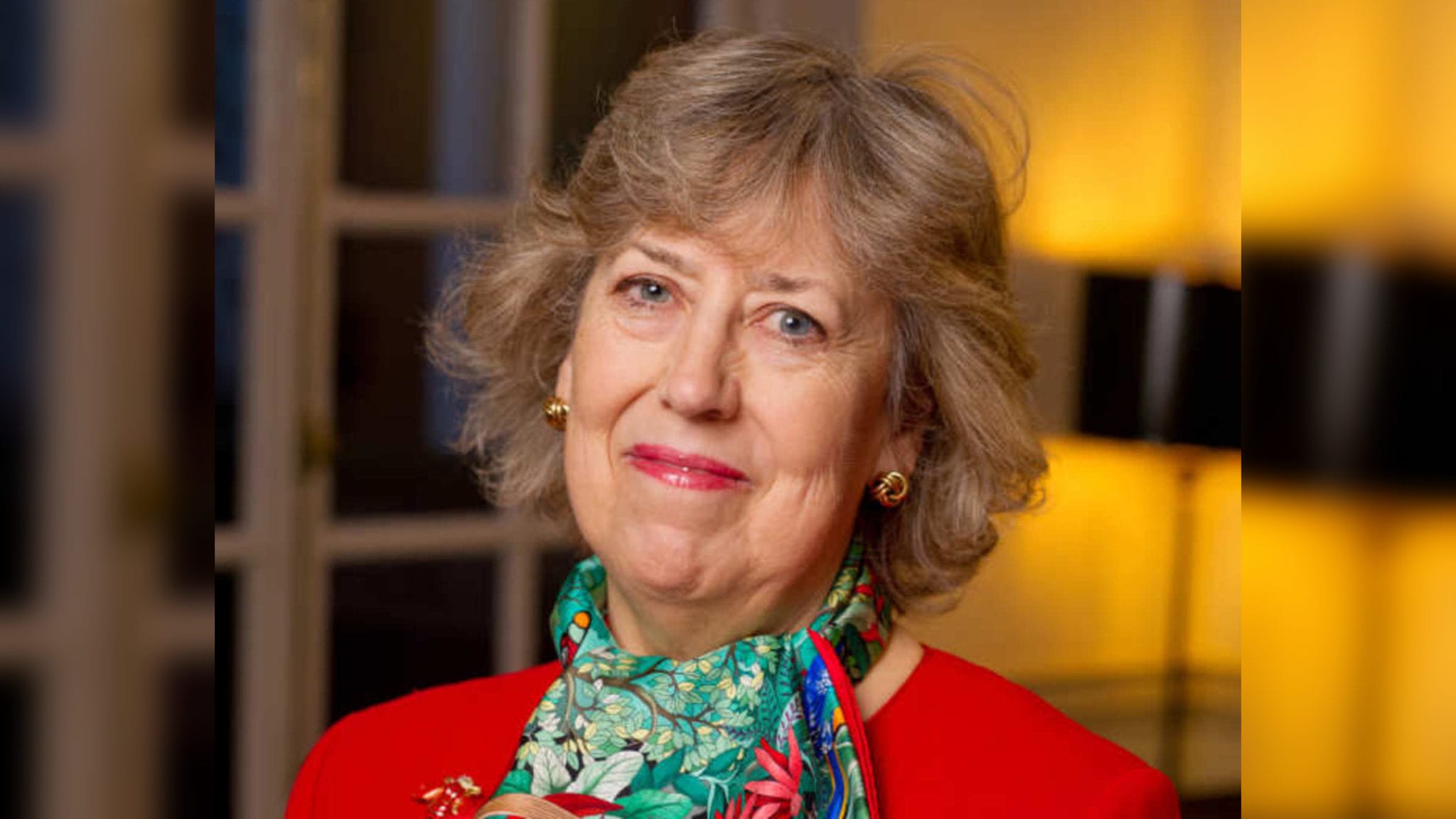 Lady Eliza Manningham-Buller. Imperial College London
Well­come Trust joins warn­ing for no-deal Brex­it, calls on Boris John­son to cast R&D vi­sion
Boris John­son may have pledged to con­tin­ue build­ing on Britain's "enor­mous strengths" in life sci­ence as he blazes a path to­ward Brex­it, but one of the coun­try's top fun­ders of bio­med­ical re­search is de­mand­ing more.
In a let­ter to the UK's new Prime Min­is­ter, Well­come Trust warned that "the fi­nal months of 2019 could be a tip­ping point for UK sci­ence" and leav­ing the EU with­out a deal is a threat to the thriv­ing sec­tor. La­dy Eliza Man­ning­ham-Buller, who chairs the char­i­ty, urged John­son to make a sig­nif­i­cant state­ment on sci­ence to lay out his vi­sion in the face of glob­al health emer­gen­cies and the loom­ing loss of ac­cess to col­lab­o­ra­tion with Eu­ro­pean peers.
But David Grainger of Medicxi, a Lon­don-based VC firm known for its as­set-cen­tric plays around Eu­rope, dis­missed Well­come Trust's let­ter as "more scare­mon­ger­ing" and as­sert­ed "UK as a place to do sci­ence will be un­af­fect­ed" by Brex­it.
I am re­spon­si­ble for more than 20 UK biotech com­pa­nies and we en­vis­age no im­pact in our busi­ness­es from a #NoDeal #brex­it – so I have skin in mak­ing such state­ment (ar­guably more than @well­cometrust does)

— David Grainger (@sci­ences­can­ner) Ju­ly 28, 2019
One of John­son's key promis­es to the par­ty mem­bers who elect­ed him was that he will ex­e­cute the UK's de­par­ture from the EU by Oc­to­ber 31, come what may.
The con­cerns are hard­ly new. While John­son was still vy­ing for the lead­er­ship role against fel­low Con­ser­v­a­tive Par­ty MP Je­re­my Hunt, re­searcher or­ga­ni­za­tions in­clud­ing Can­cer Re­search UK have sound­ed sim­i­lar alarms. The un­cer­tain­ty around the fu­ture re­la­tion­ship be­tween the UK and oth­er coun­tries in Eu­rope has al­ready jeop­ar­dized re­searchers' par­tic­i­pa­tion in con­ti­nen­tal re­search pacts, they said.
Man­ning­ham-Buller echoes that "some dam­age has al­ready been done, with loss of re­searchers, and in­flu­ence." And like Pamela Kearns of CRUK, she raised con­cerns about se­cur­ing mem­ber­ship in Hori­zon Eu­rope, a €100 bil­lion (£89.9 bil­lion) fund­ing pro­gram that fea­tures can­cer as one of its key mis­sions.
"While sci­ence pro­motes glob­al col­lab­o­ra­tion, the bar­ri­ers to suc­cess need to be min­i­mized, in­clud­ing with Eu­rope where our clos­est and most ex­ten­sive sci­ence re­la­tion­ships are," the let­ter read. "That means ne­go­ti­at­ing as­so­ci­at­ed coun­try sta­tus in the EU's 'Hori­zon Eu­rope' re­search pro­gramme, even if we in­tend to cre­ate our own sys­tems in the years ahead."
It is up to John­son's gov­ern­ment to seize the op­por­tu­ni­ty and "spend the sort of mon­ey our com­peti­tors are do­ing" — such as Ger­many — Man­ning­ham-Buller told the BBC.
"The key to this will be to en­sure that in­creased pub­lic in­vest­ment leads to an even greater pri­vate sec­tor con­tri­bu­tion to­wards the de­vel­op­ment and use of new tech­nolo­gies, in­clud­ing through pa­tient cap­i­tal," she wrote in her let­ter.