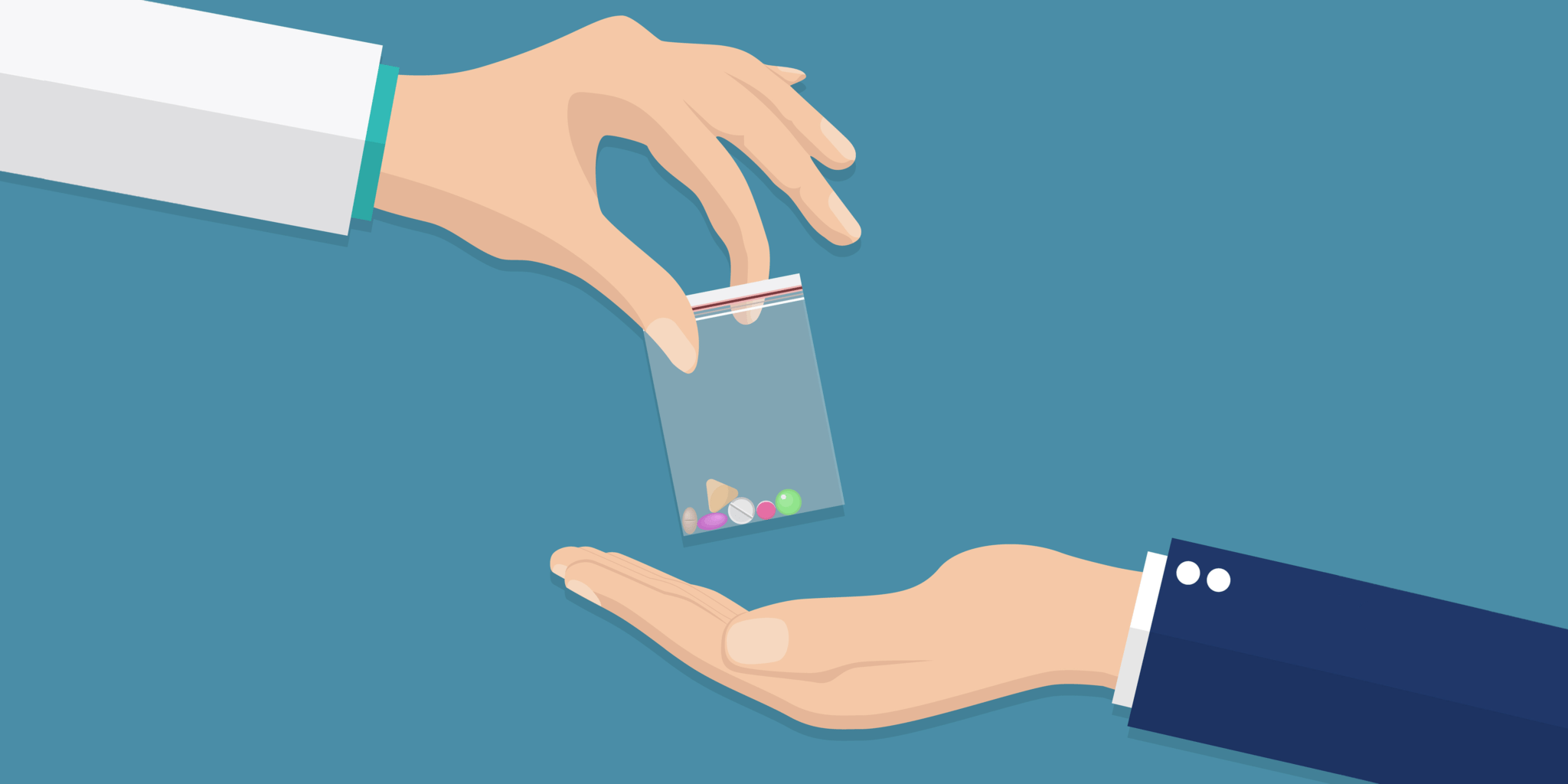 What does biotech think about 'right-to-try'? It might sur­prise you
"Right-to-try" has made its way back to the head­lines, fill­ing our Twit­ter feeds with opin­ions on whether the House should re­ject or em­brace a bill that would al­low pa­tients ac­cess to un­ap­proved ther­a­pies. We know what politi­cians think, and what the pub­lic thinks. What does biotech think?
We asked our­selves that ques­tion here at End­points News, so we craft­ed a brief sur­vey pos­ing this ques­tion to our read­ers: Do you ap­prove or dis­ap­prove of "right-to-try"?
We had ex­pec­ta­tions of what you might say. We were wrong.
The sur­vey was en­light­en­ing on sev­er­al ac­counts. The da­ta were com­pelling, but — un­sur­pris­ing­ly — the jew­els were in your com­ments. They were a far cry more thought­ful and nu­anced than the com­ment feeds of many news sites. For that, we were proud. We were sur­prised, how­ev­er, by how much the top­ic po­lar­ized you. Giv­en an au­di­ence that of­ten stands unit­ed on top­ics like these, we were in­stead in­trigued to find "right-to-try" di­vid­ed our read­ers.
Near­ly 58% of our read­ers dis­ap­prove of the cur­rent leg­is­la­tion, while 42% ap­prove of "right-to-try."
The top­ic in­spired a del­uge of com­ments among those who re­spond­ed. With 1,194 votes on the top­ic, near­ly half — 544 —took the time to write out their thoughts on the is­sue. I read through hun­dreds of com­ments to find out what was be­hind your votes.
But first, the oblig­a­tory ex­plain­er for those of you who missed the de­bate.
In our sur­vey, those who ap­proved of the leg­is­la­tion shared over­whelm­ing­ly con­sis­tent rea­son­ing. Many had a vari­a­tion of the fol­low­ing re­sponse from an anony­mous com­menter:
Ter­mi­nal­ly ill pa­tients who have no oth­er treat­ment op­tions should be al­lowed to try a treat­ment or ther­a­py if they think it will ex­tend their life. Why should we leg­is­late treat­ments? Shouldn't some­one be able to make their own de­ci­sion about their health?
Those who dis­ap­proved of the leg­is­la­tion, how­ev­er, had sev­er­al rea­sons why. Most com­mon was con­cern for pa­tient safe­ty. This com­menter put it most suc­cinct­ly:
It may ex­pose peo­ple with­out choice to use­less and dan­ger­ous med­i­cines lead­ing to more suf­fer­ing. There is an un­found­ed pre­sump­tion that ex­per­i­men­tal drugs work. They don't in most of the cas­es. Ex­per­i­men­tal drugs should al­ways be test­ed un­der con­trolled con­di­tions first.
That con­cern for pa­tient safe­ty was close­ly fol­lowed by wor­ries that "right-to-try" would pose a risk to busi­ness. The fear is that phar­ma would some­how be held ac­count­able for dis­as­trous out­comes, ei­ther through lit­i­ga­tion or the bad press fol­low­ing an ex­per­i­men­tal treat­ment gone wrong.
This may be suit­able for some pa­tients with ter­mi­nal ill­ness, how­ev­er, the risks of ex­pand­ing this pol­i­cy are very dan­ger­ous and risk mak­ing a cau­tious in­dus­try even less con­fi­dent (be­cause of the risk of lit­i­ga­tion), which will sti­fle fu­ture in­no­va­tion and thus harm pa­tients fur­ther in the long run.
Or more plain­ly:
We can­not claim any good anec­do­tal da­ta but must live with all tox­i­c­i­ty da­ta.
Then there was the over­whelm­ing agree­ment among dis­senters that the bill was com­plete­ly un­nec­es­sary, as the FDA's Ex­pand­ed Ac­cess pol­i­cy (of­ten called "com­pas­sion­ate use") al­ready gets ex­per­i­men­tal drugs to peo­ple who are out of oth­er op­tions. The FDA al­ready ap­proves 99% of these re­quests, but some­times makes small safe­ty-re­lat­ed changes such as dos­ing or fre­quen­cy with which the pa­tient takes the drug.
Cur­rent rules give pa­tients wide ac­cess to ex­per­i­men­tal ther­a­pies. If the ad­min­is­tra­tion is con­cerned about the pro­lif­er­a­tion of reg­u­la­tions, it should avoid en­act­ing un­nec­es­sary ones! — Bernard Munos
A mech­a­nism al­ready ex­ists to make ex­per­i­men­tal drugs avail­able to pa­tients. Right-to-try is a thin­ly veiled at­tempt to re­duce the reg­u­la­to­ry au­thor­i­ty of the gov­ern­ment.
Per­haps most com­pelling were re­spons­es we re­ceived from physi­cians con­cerned that "right-to-try" would per­pet­u­ate snake oil mar­ket­ing tac­tics that prey on vul­ner­a­ble and des­per­ate pa­tients.
I have seen many pa­tients des­per­ate to do any­thing to help their loved ones in the most try­ing of times. I've seen a girl whose moth­er was in de­nial she had ter­mi­nal (brain can­cer), pray­ing that the ex­pen­sive moon­shot home­o­path­ic ther­a­py she had found would cure her daugh­ter. I've seen pa­tients claim that they had found the cure to can­cer but the rich were hid­ing it to make mon­ey off sick peo­ple. I've seen a man plead­ing to do­nate his or­gan to his broth­er think­ing it could save him. These pa­tients are vul­ner­a­ble. They are des­per­ate. They are in de­spair. They are griev­ing. Their worlds have been turned up­side-down. If we al­low 'right-to-try,' they WILL be ex­ploit­ed. They will be tak­en ad­van­tage of even by the most well-mean­ing busi­ness in­ter­ests. You need not look fur­ther than the of­ten val­ue-de­struc­tive nu­traceu­ti­cal in­dus­try to rec­og­nize that. This can­not be al­lowed. It does not em­pow­er pa­tients. It shack­les them.
The gen­er­al pub­lic is dra­mat­i­cal­ly mis­in­formed about right to try. It comes to a head dur­ing emo­tion­al times. The me­dia sen­sa­tion­al­ism of the sit­u­a­tion doesn't help. Re­search or­ga­ni­za­tions use the words 'life sav­ing clin­i­cal tri­al' like they all work. This too is a dis­ser­vice. That caus­es peo­ple to feel that they are be­ing de­nied some­thing in­stead of be­ing pro­tect­ed from snake oil.
We put to­geth­er the fol­low­ing word cloud that sums of the com­mon top­ics dis­cussed in com­ments.
Be­cause they were too good to leave out, here are some more com­ments for your pe­rusal:
Pro­vid­ed pa­tients are well in­formed of the risks in­her­ent in us­ing yet-to-be-proven treat­ments (some­thing we should be good at as part of the clin­i­cal tri­als process), and on­ly for life-threat­en­ing con­di­tions and en­sur­ing there is no co­er­cion, I see no rea­son why we should not al­low pa­tients the op­por­tu­ni­ty for a chance to sur­vive. To do oth­er­wise is at least pa­tron­iz­ing, and at worst dis­em­pow­er­ing.
Right-to-try, as it is typ­i­cal­ly framed, is a cyn­i­cal ploy by priv­i­leged Amer­i­cans to sub­vert FDA's au­thor­i­ty and es­sen­tial­ly buy a waiv­er of the rules de­signed to pro­tect all Amer­i­cans from dan­ger­ous or worth­less drugs. Like in­sur­ance, our en­tire sys­tem of clin­i­cal re­search and reg­u­lat­ed ac­cess to drugs on­ly works if every­one par­tic­i­pates, that in­cludes those who can af­ford ac­cess to ex­per­i­men­tal drugs un­der 'right-to-try.' 'Right-to-try' framed prop­er­ly would cre­ate in­cen­tives to drug spon­sors and re­quire third-par­ty pay­ers to par­tic­i­pate to en­sure lim­it­ed, reg­u­lat­ed avail­abil­i­ty of ex­per­i­men­tal drugs to Amer­i­cans with se­ri­ous med­ical con­di­tions, re­gard­less of fi­nan­cial means or sta­tus, when the op­tions to treat with ap­proved med­ica­tions or par­tic­i­pate in prop­er­ly vet­ted clin­i­cal re­search stud­ies are not fea­si­ble. The frame­work is in the law al­ready; it just needs to be im­proved up­on.
On­ly if we have the prop­er con­sent from pa­tients. We can al­so look at nov­el Com­bi­na­tions that do not get ex­e­cut­ed due to IP cor­po­rate is­sues.
This would be a BIG step back­ward to the era pri­or to the 1962 [Ke­fau­ver-Har­ris] Drug Amend­ments to the 1938 Food, Drug, and Cos­met­ic Act. Des­per­ate­ly ill peo­ple should sim­ply NOT have open ac­cess to in­ves­ti­ga­tion­al agents with un­proven ef­fi­ca­cy NOR un­proven safe­ty. Open la­bel ex­ten­sion stud­ies and ear­ly ex­pand­ed ac­cess pro­grams/com­pas­sion­ate use ex­ist, seem to in­crease ac­cess to promis­ing ther­a­pies for which there are some safe­ty and ef­fi­ca­cy da­ta, and maybe should be ex­pand­ed. Fi­nal­ly it is pay­or com­mu­ni­ty (PBM's and gov­ern­ment bod­ies like NICE in the UK) that are re­spon­si­ble for re­strict­ing ac­cess to ap­proved prod­ucts to a much greater ex­tent than is the case for the agents un­der dis­cus­sion here. If the US Gov­ern­ment is re­al­ly in­ter­est­ed in help­ing more sick peo­ple gain ac­cess to proven much less promis­ing but un­proven ther­a­pies they are look­ing down the wrong road.
We could be back to cof­fee en­e­mas with 'right-to-try.' There should be eas­i­er ac­cess to drugs in de­vel­op­ment but blan­ket 'right-to-try' isn't the an­swer.
---
Il­lus­tra­tion: Shut­ter­stock