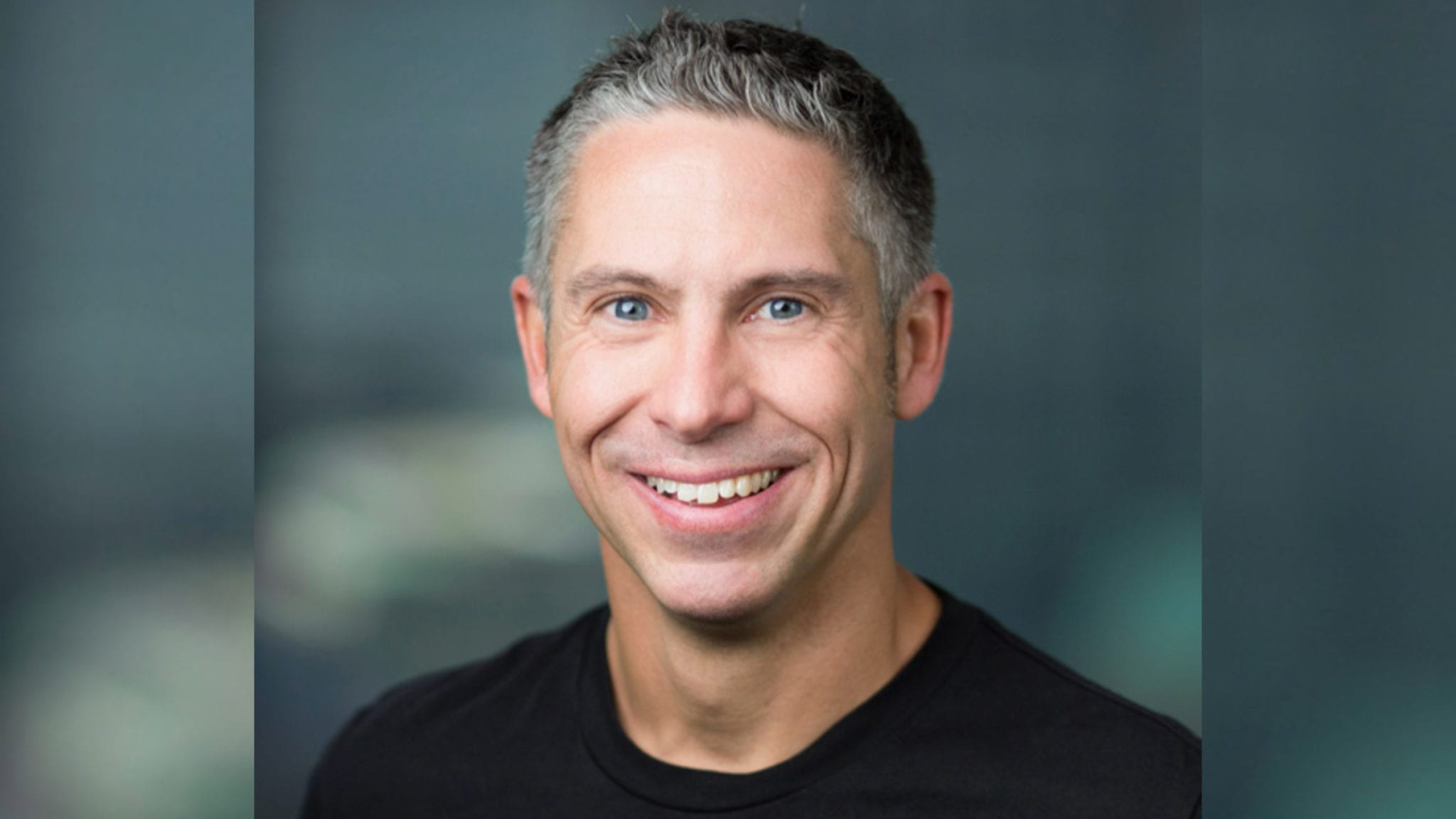 Ness Bermingham (file photo)
What uni­fies Hunt­ing­ton's, spin­ocere­bel­lar atax­ia and my­oton­ic dy­s­tro­phy? Ness Berming­ham's new start­up looks to drug that
Ness Berming­ham's lat­est ven­ture brings throw­backs to some of his ear­li­est work in bio­phar­ma. Part of his PhD work at Im­pe­r­i­al Col­lege Lon­don re­volved around triplet re­peat dis­or­ders, a group of 40 or so ge­net­ic dis­eases char­ac­ter­ized by the rep­e­ti­tion and ex­pan­sion of spe­cif­ic trin­u­cleotide se­quences. Dur­ing his ear­ly years at At­las Ven­ture — way be­fore he be­came known as a co-founder of pi­o­neer­ing CRISPR play­er In­tel­lia — he helped cre­ate a biotech, Prest­wick Phar­ma­ceu­ti­cals, that cre­at­ed a Hunt­ing­ton's drug dubbed tetra­benazine.
Back then — and un­til very re­cent­ly — even though Hunt­ing­ton's and oth­er dis­eases such as spin­ocere­bel­lar atax­ia and my­oton­ic dy­s­tro­phy fell un­der the same um­brel­la, they were con­strued as sep­a­rate af­flic­tions. A po­ten­tial­ly uni­fy­ing the­o­ry, as it turned out, lay in one ques­tion: Why don't pa­tients born with the same re­peats al­ways be­gin to see symp­toms at the same age?
"For quite some time peo­ple had known that there are these ge­net­ic mod­i­fiers that re­al­ly seem to pro­found­ly im­pact these dis­eases and the on­set and pro­gres­sion of these dis­eases," Berming­ham told End­points News.
Triplet Ther­a­peu­tics, which is do­ing the rounds to­day with $59 mil­lion in launch cash from At­las, MPM Cap­i­tal and Pfiz­er Ven­tures, be­lieves the key to that mech­a­nism is the DNA dam­age re­sponse path­way.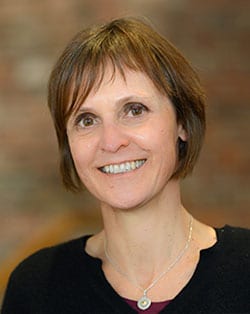 Iri­na An­toni­je­vic
The DNA dam­age re­sponse path­way, or DDR, is a cru­cial way for cells to re­pair ge­net­ic ma­te­r­i­al. But in pa­tients with re­peat ex­pan­sion dis­or­ders, when their DDR ma­chine goes in to fix the kinks dur­ing DNA repli­ca­tion, they al­so in­sert mul­ti­ple re­peat­ing se­quences — in turn blow­ing up the size of the DNA so much that it's more prone to dam­age, cre­at­ing a snow­ball ef­fect, ac­cord­ing to Berming­ham.
Out of about 100 genes in­volved in the DDR path­way, Triplet has iden­ti­fied a cou­ple key dri­vers that they can tar­get to stop the in­ser­tion of re­peats, there­by hold­ing the dis­ease at bay.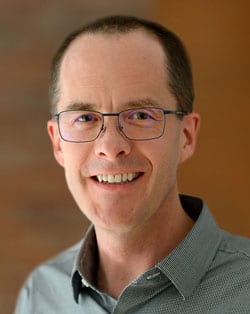 Bri­an Bet­ten­court
That has al­lowed to shift their think­ing from a dis­ease stand­point to a tis­sue stand­point, Berming­ham said, and the first tis­sue they will go af­ter is the brain: Hunt­ing­ton's, mul­ti­ple sub­types of spin­ocere­bel­lar atax­ia, den­ta­torubral–pal­li­doluysian at­ro­phy, my­oton­ic dy­s­tro­phy, and so on.
"As you move from tis­sue to tis­sue, it opens up dif­fer­ent drugs of dif­fer­ent for­mu­la­tions that hit the same tar­get," he said.
Un­like at Ko­r­ro Bio, the RNA edit­ing out­fit Berming­ham has re­cent­ly un­veiled as ex­ec­u­tive chair­man, Triplet is not look­ing to new tools. Rather, the goal is to home in on a "fun­da­men­tal dri­ver" of dis­ease up­stream of what ri­vals like Roche/Io­n­is and Wave are knock­ing out in Hunt­ing­ton's.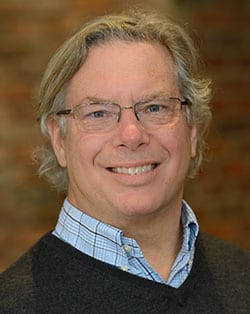 David Mor­risey
The can­di­dates they are now test­ing in non-hu­man pri­mates for CNS dis­or­ders are an­ti­sense oligonu­cleotides, but for oth­er tis­sues such as mus­cles, the eye or even the kid­ney, they al­so plan to use small in­ter­fer­ing RNA. These tools were cho­sen as they pro­vide more spe­cif­ic tar­get­ing and less safe­ty is­sues than, say, small mol­e­cules, Berming­ham said.
The CEO added that us­ing ASO and siR­NA has al­lowed his team of 29 to move quick­ly, ready to en­ter the clin­ic with­in two years — the run­way that the Se­ries A (al­so fea­tur­ing In­vus, Part­ners In­no­va­tion Fund and Alexan­dria Ven­ture In­vest­ments) is pro­vid­ing. In the process he's look­ing to grow the com­pa­ny to some­where be­tween 45 to 60.
Cur­rent­ly help­ing Berming­ham run the op­er­a­tions are some sea­soned ex­ecs in the space: Iri­na An­toni­je­vic, SVP of de­vel­op­ment, pre­vi­ous­ly led trans­la­tion­al med­i­cine and ear­ly de­vel­op­ment at Wave; Bri­an Bet­ten­court, SVP of com­pu­ta­tion­al bi­ol­o­gy & sta­tis­tics, spe­cial­ized in mod­el­ing and de­sign of oligonu­cleotide and mR­NA at Trans­late Bio; David Mor­ris­sey, SVP of tech­nol­o­gy, and Pe­ter Blalek, head of trans­la­tion­al sci­ences, are both old col­leagues from In­tel­lia; Head of phar­ma­col­o­gy Pei Ge led the Hunt­ing­ton's pro­gram at Al­ny­lam be­fore mov­ing to Iron­wood; Er­ic Sul­li­van, CFO, was for­mer­ly of Gem­i­ni Ther­a­peu­tics and blue­bird bio; and Jef­frey Ce­rio, gen­er­al coun­sel, has served at Mod­er­na.
Shinichi­ro Fuse of MPM and Las­z­lo Kiss of Pfiz­er Ven­tures are join­ing the board, chaired by At­las part­ner Jean-François Formela, along­side Dou­glas Kerr, chief de­vel­op­ment of­fi­cer at Gen­er­a­tion Bio. Then there's the sci­en­tif­ic ad­vi­so­ry board com­pris­ing three aca­d­e­m­ic ex­perts, in­clud­ing Vanes­sa Wheel­er at Mass­a­chu­setts Gen­er­al Hos­pi­tal, who hap­pened to be a PhD mate of Berming­ham's.
Ramp­ing up would mean spend­ing the ma­jor­i­ty of his time with Triplet at the new Kendall Square of­fices they are mov­ing in­to in Jan­u­ary, slight­ly de­tached from At­las — which he re­joined as ven­ture part­ner less than two years ago in the wake of his ex­it from the helm of In­tel­lia.
"It's my in­tent to stay here and see this com­pa­ny through," he said. "I'm trained as a hu­man ge­neti­cist orig­i­nal­ly, and then fur­ther spe­cial­ized down to mol­e­c­u­lar bi­ol­o­gy. So this is ab­solute­ly in my sweet spot."