What's hold­ing back biotech M&A? SVB tracks a trend and calls a come­back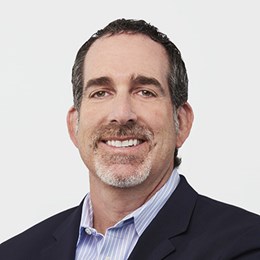 Jon Nor­ris, SVB
The deal­mak­ers in bio­phar­ma have had some ex­tra time on their hands in the first half of 2017. M&A has slowed con­sid­er­ably, but one promi­nent play­er in the field is keep­ing the faith that H2 will make up for the lag.
Sil­i­con Val­ley Bank has put out its re­port on the first half of the year, and you can see from the chart be­low — which com­bines biotech IPOs and M&A — what I mean by a slow­down.
IPOs con­tin­ue to chug along, with 15 in the first half and a queue that will prob­a­bly con­tin­ue to de­liv­er at a rate that will end up slight­ly high­er than 2016, says SVB. That's not a 2014-style boom, but it's a nice, steady pace that is con­tin­u­ing to pump hun­dreds of mil­lions of dol­lars in­to the in­dus­try. But with sev­en M&A deals to con­sid­er in H1, buy­ers are go­ing to have to dou­ble down in the sec­ond half to make up the short­fall.
I talked about the deal pace with SVB's Jon Nor­ris at a biotech pan­el I mod­er­at­ed in San Fran­cis­co a few months ago. And I asked him to add his thoughts on what's dri­ving the slow­down in M&A and why he thinks there will be a bump in deals in the six months to come.
Bot­tom line: More mon­ey com­ing through VCs and IPOs con­tin­ues to pro­vide the best pay­back for in­vestors. Nor­ris notes:
Yes, M&A is be­hind in the first half of 2017 but we do hear sig­nif­i­cant chat­ter about in-progress deal dis­cus­sions and think that year-end 2017 num­bers will end up around 20. So pent up de­mand is one an­swer — big bio­phar­ma has not changed its out­sourc­ing of re­search to ven­ture-backed com­pa­nies. They will con­tin­ue to buy these com­pa­nies to add to their pipeline.

One the­o­ry around why M&A is low in the first half re­lates to liq­uid­i­ty and pub­lic mar­ket ac­cess. First, we have seen a change in fi­nanc­ing over the last few years, with round sizes that are his­tor­i­cal­ly high (many $50M+ tranched fi­nanc­ings), and de­signed to last longer (3-4 years). The cur­rent crop of these com­pa­nies has sig­nif­i­cant dry pow­der to de­vel­op their tech­nol­o­gy and ad­vance clin­i­cal tri­als. Sec­ond, the IPO win­dow con­tin­ues to stay open and crossovers pre­fer IPO to M&A. Crossover in­vestors have made a sig­nif­i­cant num­ber of in­vest­ments in these pri­vate com­pa­nies. Crossovers pre­fer to take com­pa­nies pub­lic (so they can dou­ble down on their ini­tial in­vest­ment), so many of these com­pa­nies are push­ing to­wards IPOs. Thus, with sig­nif­i­cant dry pow­der from these large pri­vate fi­nanc­ings and ex­pec­ta­tions to IPO, these com­pa­nies can af­ford to be pa­tient. That said — we do, how­ev­er, ex­pect ex­its to in­crease in the sec­ond half.
An­swer­ing a query on val­u­a­tions in biotech, Nor­ris al­so says he's see­ing a shift to­ward some­what lat­er-stage ex­its in the months to come.
Re­gard­less of the val­u­a­tion, the his­tor­i­cal mul­ti­ple on in­vest­ed cap­i­tal ex­pec­ta­tions for ex­it­ing on Pre-Clin­i­cal da­ta doesn't match com­pa­nies who have raised a large fi­nanc­ing round. As an ex­am­ple, the fif­teen ven­ture-backed pre-clin­i­cal ex­its since 2014 had a me­di­an up-front deal val­ue of $180m with a me­di­an in­vest­ed cap­i­tal at $30 and me­di­an up-front mul­ti­ple on cap­i­tal-in­vest­ed of 7.3X. The big $50M+ fi­nanc­ings make it hard­er to ac­cept ear­ly of­fers, but on the oth­er hand these com­pa­nies have enough cap­i­tal to get fur­ther down the de­vel­op­ment path. That is why we are see­ing slight­ly lat­er stage ex­its in 2017, and think that trend will con­tin­ue.
The oth­er point that I want to high­light is where the deals are be­ing made in the in­dus­try. As I not­ed in Tues­day's re­port, on­col­o­gy has emerged as clear­ly the hottest re­search field, way ahead of the rest of the pack as im­muno-on­col­o­gy con­tin­ues to dri­ve bil­lions in new in­vest­ments. So it's no great sur­prise to see can­cer lead­ing the pack of in­di­ca­tions on M&A and IPOs over the last 2.5 years. Neu­ro and or­phan/rare dis­eases come in tied for sec­ond place. Aes­thet­ics/derm, car­dio­vas­cu­lar and meta­bol­ics round out the pack.