What's it take to re­cruit a top drug de­vel­op­ment ex­ec out of Gilead? Stock op­tions help, a lot
For the grow­ing ranks of pub­lic biotechs, stock op­tions are prov­ing an at­trac­tive al­lure for new ex­ec­u­tive re­cruits com­ing out of the top ranks of the world's big bio­phar­ma com­pa­nies.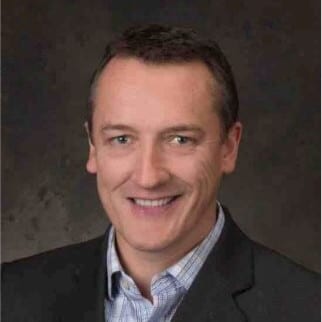 Stephen Knox
Take As­sem­bly Bio­sciences $ASMB. The hep B biotech is ex­e­cut­ing a switch-up in R&D. Their CMO, Uri Lopatin, turned in his res­ig­na­tion and As­sem­bly arranged to bring in a sea­soned de­vel­op­ment vet — Stephen Knox — from Gilead to take charge of the de­vel­op­ment group while they start a search for a new CMO. His new ti­tle: Se­nior vice pres­i­dent.
Knox is cred­it­ed with lead­er­ship roles on de­vel­op­ing fil­go­tinib, Gilead's bright­est late-stage as­set — along with two top hep C drugs that have helped put that dis­ease on the run. That's right down As­sem­bly's al­ley. And to sign the new re­cruit, the San Fran­cis­co-based com­pa­ny set aside $1.7 mil­lion-plus in stock op­tions that vest over 4 years. In ad­di­tion to 110,000 shares of the com­pa­ny's com­mon stock with an ex­er­cise price of $15.55 per share, the clos­ing price on April 22, there's an­oth­er 15,000 re­strict­ed stock units on the ta­ble, which al­so vest over 4 years.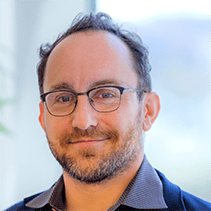 Uri Lopatin
The way the vest­ing works, Knox gets the first 25% on his one-year an­niver­sary and then ac­crues more on a month-to-month ba­sis. And he's trad­ing a com­pa­ny with a mar­ket cap of $79 bil­lion for one with a mar­ket cap of $397 mil­lion.
Lopatin, who co-found­ed the com­pa­ny and is now tran­si­tion­ing to an ad­vi­so­ry role, is no stranger to the mega­world of R&D. He al­so is a Gilead vet.
The num­ber of pub­lic biotechs has ex­plod­ed over the past 5 years, sup­ply­ing a whole new gen­er­a­tion of com­pa­nies added cur­ren­cy to woo fresh tal­ent with. And that's not re­strict­ed to the C-suite crowd.