Last fall the research arm of the Financial Times went out and took the industry's pulse on dealmaking. And they found that there's been a big increase in appetite for divestments in the life sciences business, according to the EY M&A Outlook and Firepower Report 2017.
Driven by some new realities in achieving drug reimbursements, the declining fortunes of certain disease sectors like diabetes as well as a new administration determined to repeal Obamacare, some 28% of the execs they surveyed in the C-suite said they had business teams out beating the bushes for R&D assets that could be sold. That's three times the level of interest they found in 2015.
What's on the auction block?
New pricing realities and payer consolidation drove oncology to the top of pharma's sales list, followed by infectious diseases like HCV and primary care, dominated by women's health, cardiovascular and diabetes assets.

With the heat on pricing, it's also getting harder to structure deals on future revenue projections. As a result certain "contingent considerations" are increasingly in vogue. Translated, that means R&D milestones are increasingly favored, along with manufacturing volume goals and regulatory approval — which jumped 11 points from the year earlier.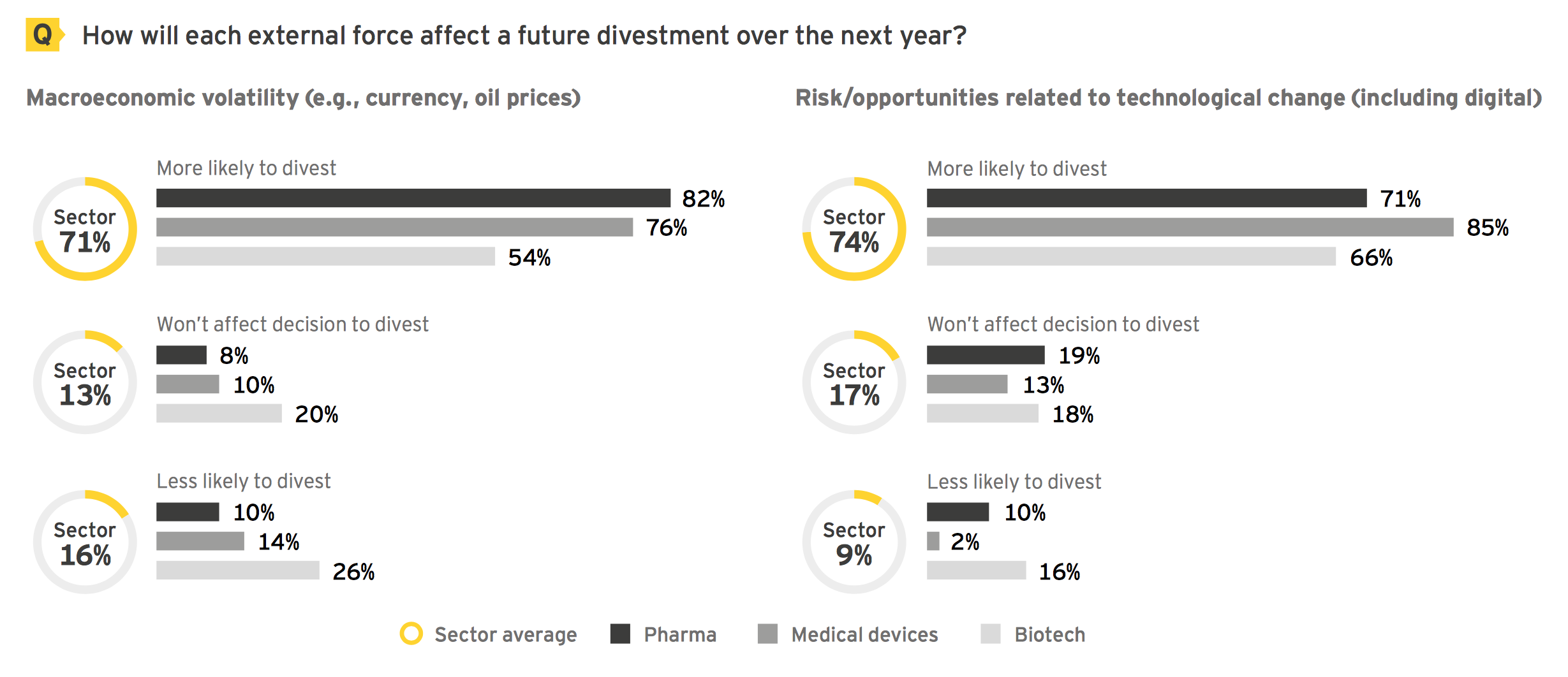 "Almost all respondents (87%) view contingent compensation as a necessary component to get deals done," noted EY's Jeff Greene, the global life sciences transactions advisory services leader.
These are some substantial businesses. A quarter had revenue of $1 billion to $5 billion; 42% counted revenue over the $5 billion mark. To handle divestment properly, a number of execs spotlighted the need to create more standalone structures for the assets they want to sell, not as easy prospect in the life sciences.
---
The best place to read
Endpoints News

? In your inbox.

Comprehensive daily news report for those who discover, develop, and market drugs. Join 47,800+ biopharma pros who read Endpoints News by email every day.

Free Subscription
---
---
---