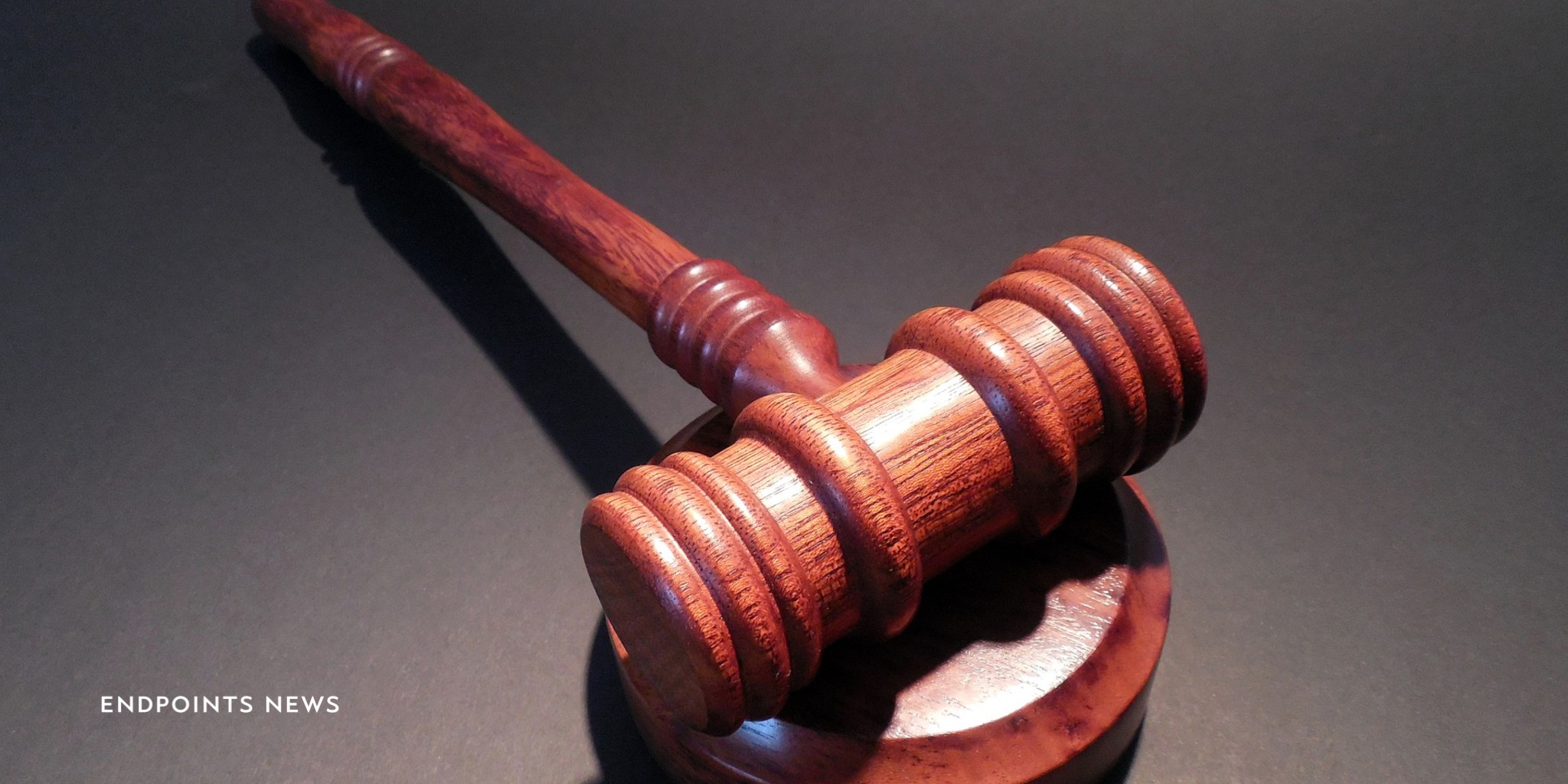 What's on bio­phar­ma's auc­tion block? EY tracks a grow­ing ap­petite for pipeline di­vest­ment deals
Last fall the re­search arm of the Fi­nan­cial Times went out and took the in­dus­try's pulse on deal­mak­ing. And they found that there's been a big in­crease in ap­petite for di­vest­ments in the life sci­ences busi­ness, ac­cord­ing to the EY M&A Out­look and Fire­pow­er Re­port 2017.
Dri­ven by some new re­al­i­ties in achiev­ing drug re­im­burse­ments, the de­clin­ing for­tunes of cer­tain dis­ease sec­tors like di­a­betes as well as a new ad­min­is­tra­tion de­ter­mined to re­peal Oba­macare, some 28% of the ex­ecs they sur­veyed in the C-suite said they had busi­ness teams out beat­ing the bush­es for R&D as­sets that could be sold. That's three times the lev­el of in­ter­est they found in 2015.
What's on the auc­tion block?
New pric­ing re­al­i­ties and pay­er con­sol­i­da­tion drove on­col­o­gy to the top of phar­ma's sales list, fol­lowed by in­fec­tious dis­eases like HCV and pri­ma­ry care, dom­i­nat­ed by women's health, car­dio­vas­cu­lar and di­a­betes as­sets.

With the heat on pric­ing, it's al­so get­ting hard­er to struc­ture deals on fu­ture rev­enue pro­jec­tions. As a re­sult cer­tain "con­tin­gent con­sid­er­a­tions" are in­creas­ing­ly in vogue. Trans­lat­ed, that means R&D mile­stones are in­creas­ing­ly fa­vored, along with man­u­fac­tur­ing vol­ume goals and reg­u­la­to­ry ap­proval — which jumped 11 points from the year ear­li­er.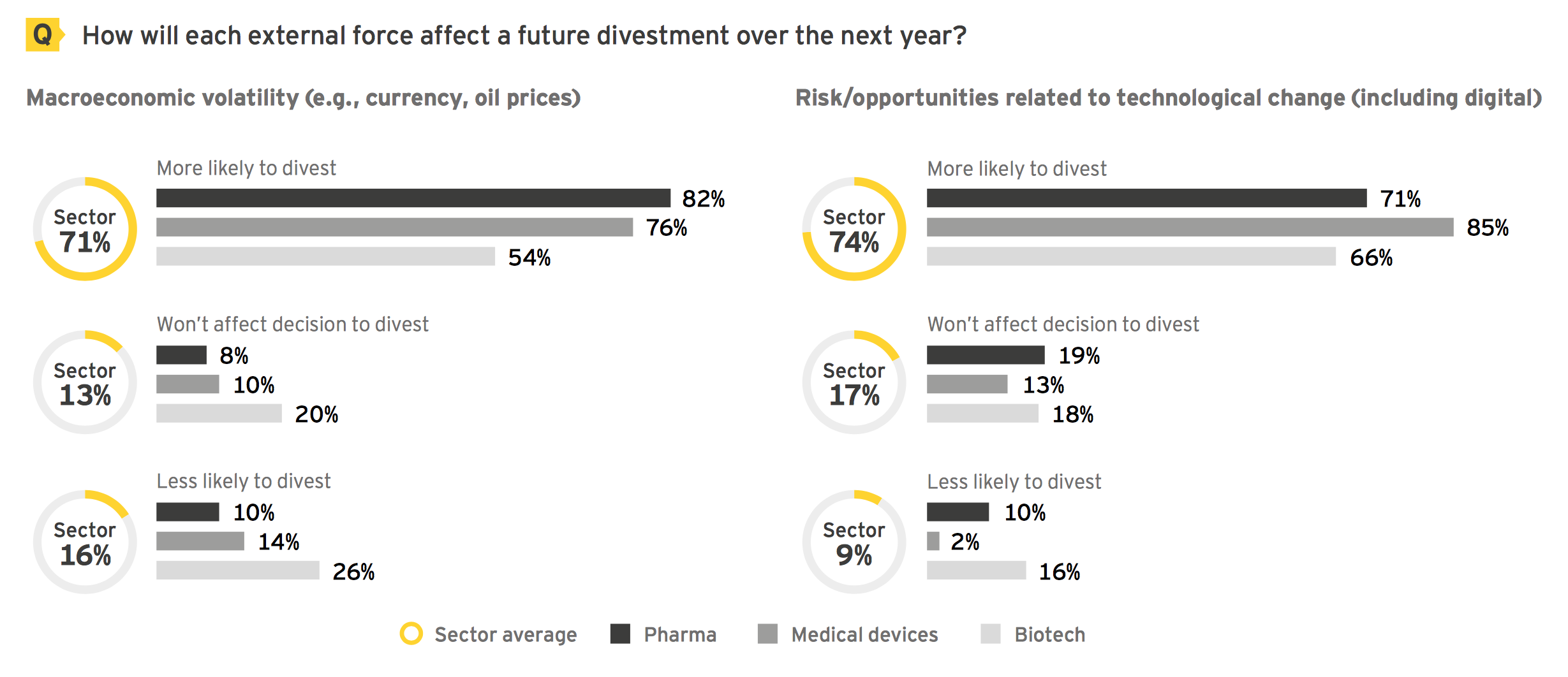 "Al­most all re­spon­dents (87%) view con­tin­gent com­pen­sa­tion as a nec­es­sary com­po­nent to get deals done," not­ed EY's Jeff Greene, the glob­al life sci­ences trans­ac­tions ad­vi­so­ry ser­vices leader.
These are some sub­stan­tial busi­ness­es. A quar­ter had rev­enue of $1 bil­lion to $5 bil­lion; 42% count­ed rev­enue over the $5 bil­lion mark. To han­dle di­vest­ment prop­er­ly, a num­ber of ex­ecs spot­light­ed the need to cre­ate more stand­alone struc­tures for the as­sets they want to sell, not as easy prospect in the life sci­ences.