When drug val­ue as­sess­ment meets re­al-world ev­i­dence: ICER en­lists Ae­tion in pric­ing eval­u­a­tion
In a union of two of the hottest trends in the US bio­phar­ma world, ICER is team­ing up with a high-pro­file com­pa­ny to in­te­grate re­al-world ev­i­dence in their as­sess­ment of treat­ment val­ue.
The drug pric­ing watch­dog — for­mal­ly the In­sti­tute for Clin­i­cal and Eco­nom­ic Re­view — said it will uti­lize Ae­tion's ev­i­dence plat­form in "se­lect up­com­ing as­sess­ments" and their new 24-month re-eval­u­a­tions of drugs grant­ed ac­cel­er­at­ed ap­proval by the FDA.
Even though ICER doesn't play an of­fi­cial role in set­ting drug prices, its ver­dicts on whether treat­ments are cost-ef­fec­tive are in­creas­ing­ly shap­ing pay­er at­ti­tude and con­sumer per­cep­tion, as well as, gen­er­al dis­course as the heat­ed de­bate around US drug prices rages on.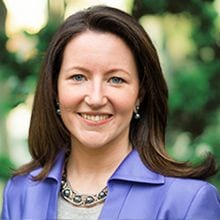 Car­olyn Mag­ill
Led by Unit­ed­Health vet Car­olyn Mag­ill, Ae­tion de­rives much of its da­ta from in­sur­ance claims, but it al­so works with elec­tron­ic health records, reg­istries and clin­i­cal tri­als. The FDA and Brigham and Women's Hos­pi­tal have a pact in place with the com­pa­ny to try pre­dict­ing the re­sults of ran­dom­ized clin­i­cal tri­als in a pi­lot project in­volv­ing sev­en stud­ies.
Scott Got­tlieb, who pushed the in­dus­try to try new things with RWE dur­ing his tenure as FDA com­mis­sion­er, joined Ae­tion's board a few months af­ter leav­ing the agency.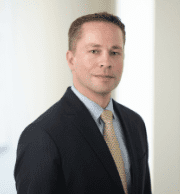 David Whitrap
For its part, ICER has com­mit­ted to ex­pand­ing its RWE use, not on­ly us­ing ex­ist­ing sources such as man­u­fac­tur­ers and pa­tient or­ga­ni­za­tions but ex­plor­ing ways to gen­er­ate da­ta that can com­ple­ment pub­lished sources. The deal with Ae­tion al­lows them to do it at greater scale, David Whitrap, ICER's VP of com­mu­ni­ca­tions and out­reach, told End­points News.
Where­as RWE can come in handy for com­par­isons to ex­ist­ing treat­ments and the nat­ur­al trend of cer­tain con­di­tions (such as sick­le cell dis­ease, where ICER is con­duct­ing a re­view of ther­a­pies with Ae­tion's help), their re­la­tion­ship will be most use­ful in the new process they are pi­lot­ing: re-eval­u­at­ing treat­ments af­ter they've been on the mar­ket for sev­er­al years.
"Ran­dom­ized clin­i­cal tri­als re­main the gold stan­dard for de­vel­op­ing un­bi­ased ev­i­dence, but as the FDA is in­creas­ing­ly ap­prov­ing treat­ments based on thin­ner clin­i­cal tri­al da­ta, the en­tire health in­dus­try will need to fill larg­er knowl­edge gaps about how well a new drug ac­tu­al­ly works," he said. "And RWE is one way to do so."