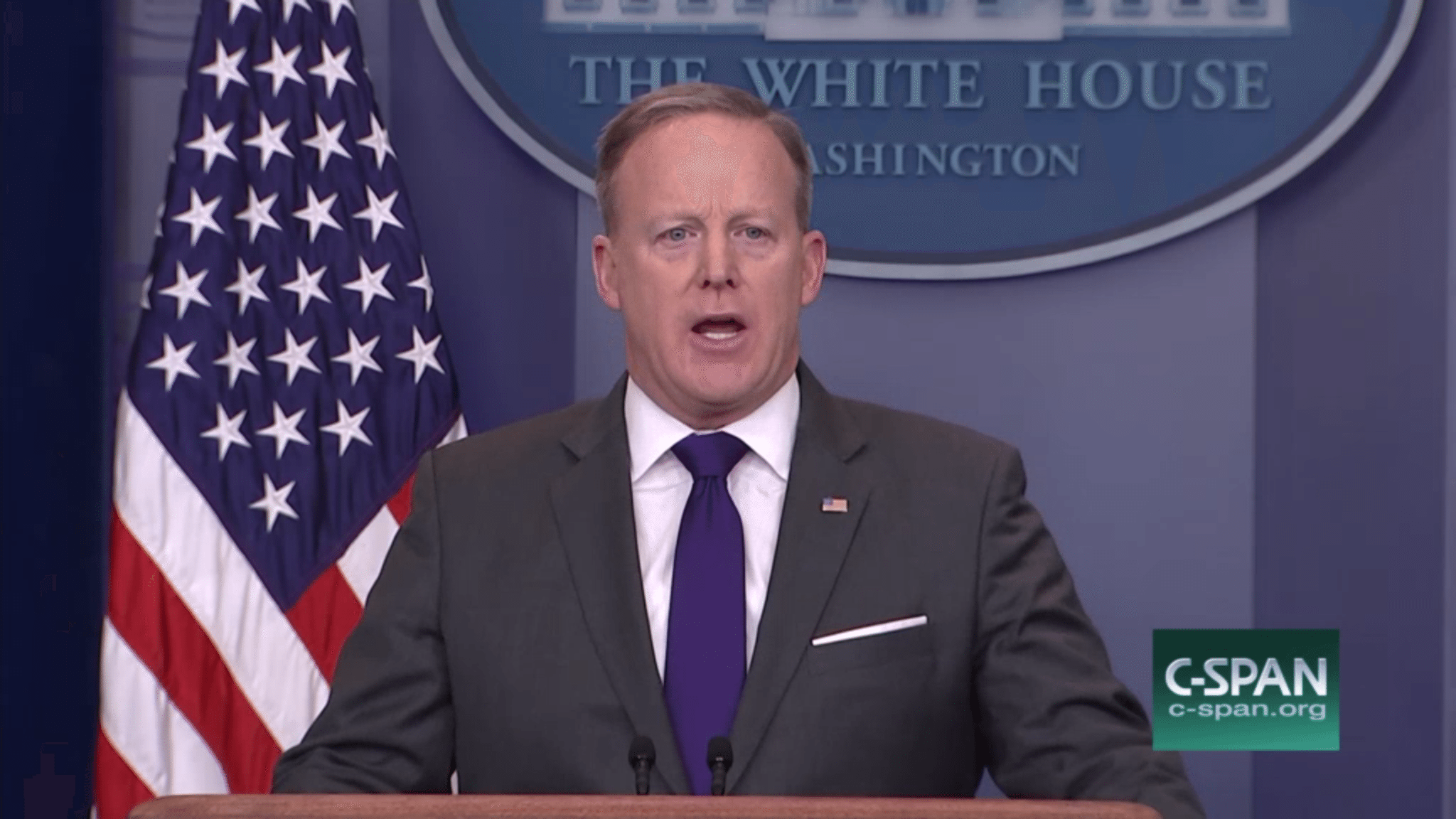 White House: Trump re­mains com­mit­ted to Medicare drug price ne­go­ti­a­tions
Pres­i­dent Trump is stick­ing to his guns on get­ting Medicare to ne­go­ti­ate drug prices.
Dur­ing a re­cent sit-down with Big Phar­ma ex­ecs, the pres­i­dent made a ref­er­ence to price fix­ing by Medicare that caused some ob­servers to say that he was back­ing off a com­mit­ment to take the cuffs off the big fed­er­al health pro­gram for se­niors and get them to lever­age low­er prices on ther­a­peu­tics — which he feels have be­come out­ra­geous­ly high.
In to­day's White House press brief­ing, though, Sean Spicer left no room for any doubts on where Trump stands on Medicare price ne­go­ti­a­tions.
"He's for it, yes," Spicer said in re­sponse to a query. "Ab­solute­ly….The eas­i­er way to look at this is what oth­er coun­tries have done; ne­go­ti­at­ing costs to keep those down. As drug prices con­tin­ue to es­ca­late that dri­ves up health­care costs for every Amer­i­can. But par­tic­u­lar­ly there's a huge bur­den on Amer­i­can se­niors who are so much more re­liant on drug prices…Ris­ing health­care costs and pre­scrip­tion drugs con­tin­ues to be a bur­den on their abil­i­ty to live out their lives in a much more en­joy­able man­ner. His com­mit­ment is to make sure that he does what he can, I think rather suc­cess­ful­ly, us­es his skills as a busi­ness­man to dri­ve them down."
The phar­ma in­dus­try lob­bied hard to per­suade Con­gress to make it against the law for Medicare to ne­go­ti­ate drug prices, fear­ing that the huge pro­gram would be able to ex­tract deep dis­counts that would be adopt­ed by the rest of the pay­ers in the US. Medicare ben­e­fit man­agers, though, do ne­go­ti­ate prices. But like the rest of the play­ers in this field, those fi­nal dis­count prices re­main hid­den as drug man­u­fac­tur­ers ne­go­ti­ate their way on­to the for­mu­la­ries ben­e­fi­cia­ries use to cov­er the cost of drugs.
Trump's re­peat­ed blasts against drug com­pa­nies and drug prices has un­nerved many of the lead­ers in the in­dus­try.