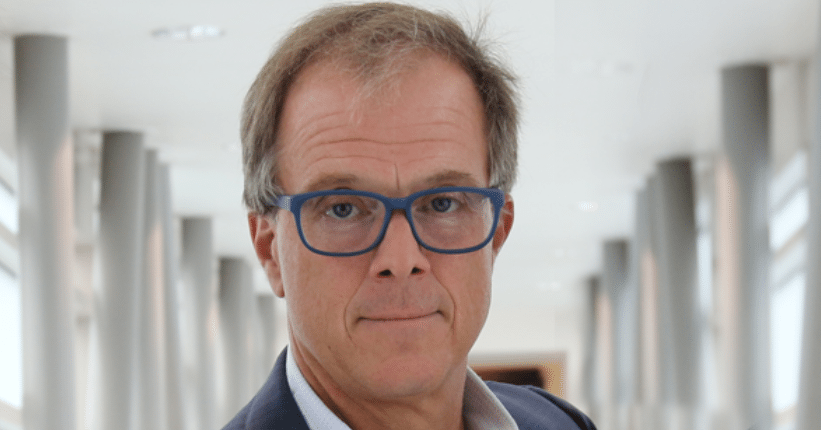 Bill Haney continues to build Dragonfly Therapeutics one deal at a time. And now he's banking more cash as he grows the company into an I/O player to reckon with.
Celgene is handing over $24 million to bag the worldwide licensing rights on a pair of hematology therapies, paying $12 million apiece just weeks after the big biotech agreed to double down on their alliance with the Cambridge, MA-based startup and expand the work with 4 new targets.
The pact also comes with a package of milestones.
Also allied with Merck, Dragonfly's business is built on TriNKETs (Tri-specific, NK cell Engager Therapies), linking natural killer cells to the proteins found on the surface of cancer cells. And that kind of approach, they believe, can create a potent next-gen immunotherapy approach — potentially a big deal for a company like Merck or Celgene. 
Given some busy travel plans for the CEO, who's wrapping up a timely documentary on Nobel Prize winning scientist Jim Allison, I pitched him some questions via email last night.
JC: In practical terms, what does the buy-in do for Dragonfly?
BH: Three things. It is another valuable step in confirming our TriNKET platform, because Celgene clearly has a great deal of information about our Trinkets targeting these first two indications – through a set of cyno studies. It confirms our speed – as these drug candidates have been handed over less than 18 months after our partnership was first announced. Finally, it gives us more capital – and in combination with the other deals recently announced, has built us a pretty formidable capital position, without selling any shares.
JC: What can you tell me about the targets here? 
BH: Both targets are heme targets – in keeping with Celgene's formidable position in heme indications – but it is also important that having seen all the data from our joint programs over the past 16 months – Celgene's recently announced expansion of our agreement broadened their interest to focus on solid cancer targets as well – something the Merck agreement we have also focused on.
JC: Any more partnership talks in the works right now?
BH: Yes. We are in active discussions with a number of partners both to develop TrinKETS against new targets, and to partner the drug candidates we are rapidly advancing for IND filing Q2 next year.
The company counts three key founders: 
Tyler Jacks, an MIT professor, HHMI investigator and director of the David H. Koch Institute for Integrative Cancer Research; Berkeley's David Raulet, whose background as an expert in NK cells and tumor immunology helped spotlight some of the big ideas Dragonfly is pursuing, clearly played a big role with this deal; and Haney, an entrepreneur and filmmaker.
---
Image: Bill Haney. DRAGONFLY
---
The best place to read
Endpoints News

? In your inbox.

Comprehensive daily news report for those who discover, develop, and market drugs. Join 44,900+ biopharma pros who read Endpoints News by email every day.

Free Subscription
---
---
---