With $100M in fresh back­ing and a new TCR ini­tia­tive, Athenex launch­es Chi­na JV
A year af­ter John­son Lau out­lined the full mea­sure of his plans for a biotech come­back in an S-1 fil­ing for Athenex $AT­NX, the biotech ex­ec has fol­lowed up with a $100 mil­lion in­vest­ment/loan from Per­cep­tive along with a new Chi­nese joint ven­ture which will set out to en­gi­neer TCRs for can­cer.
The Buf­fa­lo-based com­pa­ny had kept some­thing of a low pro­file, but that's all long over now as Athenex looks to grab some head­lines.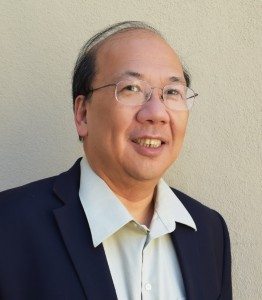 John­son Lau
Lau and his com­pa­ny are pro­mot­ing a plat­form tech that they say gives them the tools need­ed to make IV chemother­a­pies in­to oral drugs that can be more ef­fec­tive in treat­ing can­cer. That has pro­duced them Orax­ol (oral pa­cli­tax­el) along with oral irinote­can, do­c­etax­el and topote­can. On top of the pipeline, the com­pa­ny al­so has a man­u­fac­tur­ing arm to de­liv­er ac­tive phar­ma­ceu­ti­cal in­gre­di­ents for it­self and clients.
In this new deal, Per­cep­tive is buy­ing $50 mil­lion in eq­ui­ty and pro­vid­ing $50 mil­lion in debt. The biotech al­so in-li­censed a pe­gy­lat­ed ge­net­i­cal­ly mod­i­fied hu­man arginase de­vel­oped by the Hong Kong Poly­tech­nic Uni­ver­si­ty and then li­censed to Poly­Tom with plans for clin­i­cal de­vel­op­ment.
And Athenex is cre­at­ing a joint ven­ture — Ax­is Ther­a­peu­tics — with Xi­angx­ue Life Sci­ences, a sub­sidiary of Guangzhou Xi­angx­ue Phar­ma­ceu­ti­cal, work­ing on TCR cell ther­a­pies for can­cer.
Athenex is is­su­ing $5 mil­lion in stock to Xi­angx­ue Life Sci­ences as an up­front pay­ment and con­tribut­ing $30 mil­lion in cash to the joint ven­ture. Ax­is Ther­a­peu­tics will pay mile­stones of up to $110 mil­lion to Xi­angx­ue Life Sci­ences, which will re­tain the Chi­na rights to the tech­nol­o­gy.
Athenex scored an unim­pres­sive $66 mil­lion from its IPO last year, pric­ing at $11. But the shares quick­ly gained steam, and the price now is over $18 a share, with a mar­ket cap of more that $1 bil­lion.
Lau, a for­mer man­ag­ing part­ner at Roth and a rec­og­nized an­tivi­ral spe­cial­ist who once worked for Scher­ing-Plough, was at the cen­ter of a colos­sal scrap way back in 2002 over a then-record $260 mil­lion biotech IPO for a biotech com­pa­ny called Rib­apharm. Rib­apharm was cre­at­ed by ICN Phar­ma­ceu­ti­cals and gift­ed with rib­avirin, a long­time main­stay in hep C cock­tails be­fore the new gen­er­a­tion of drugs came along. ICN sold 20% of the com­pa­ny to the pub­lic, well be­low the range Lau shot for, then balked at spin­ning off the rest of the shares. Lau and his team got in­to a pub­lic brawl with ICN and then re­signed en masse af­ter telling re­porters that the com­pa­ny was schem­ing to buy back the shares cheap.
In 2003, ICN — which did re­trieve the shares at a big dis­count — changed its name to Valeant. The rest, as they say, is his­to­ry.