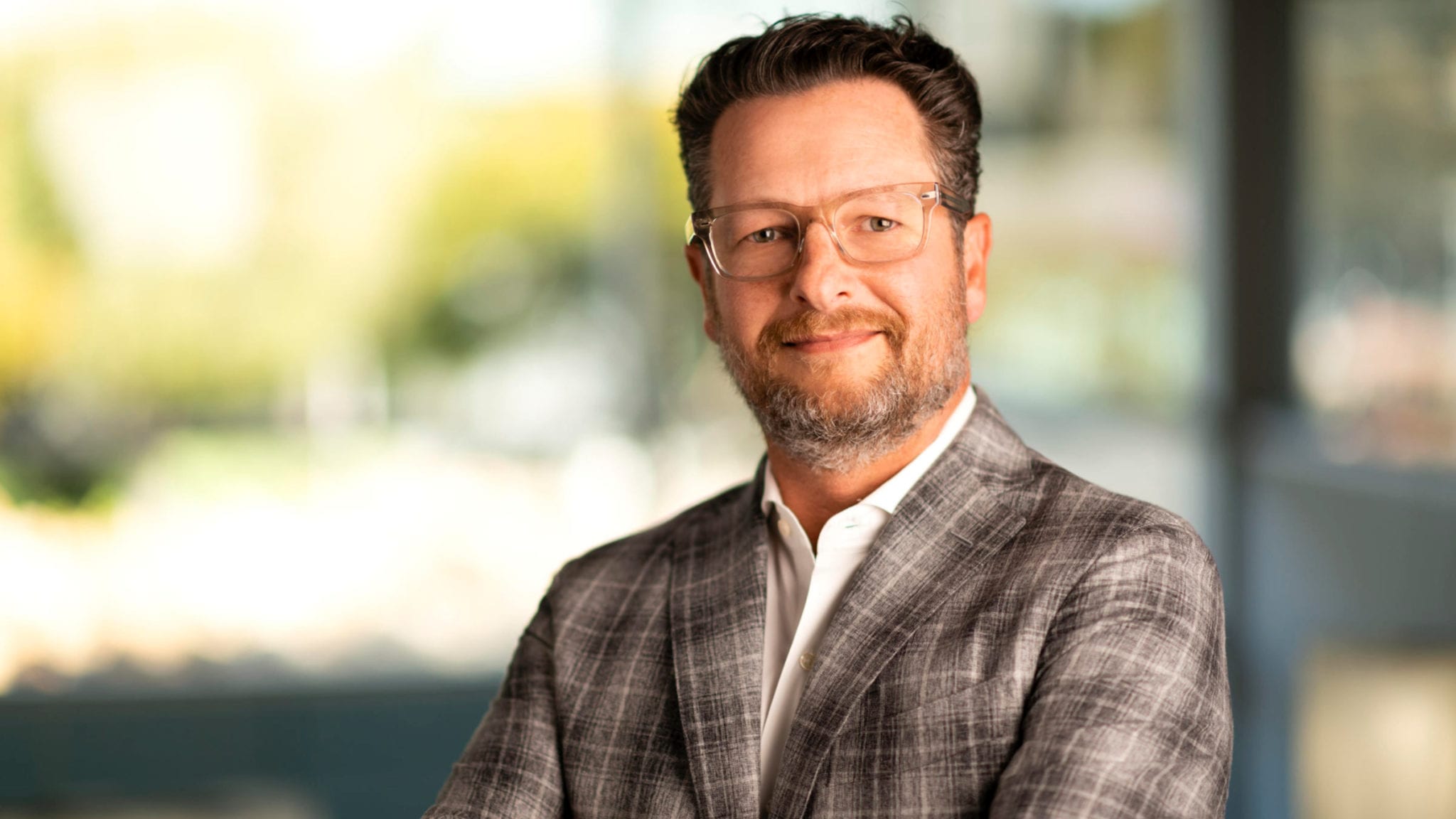 Isaac Veinbergs, Libra CEO
With $29M in Se­ries A, Boehringer-backed Li­bra looks to tack­le neu­rode­gen­er­a­tion through cel­lu­lar clean­ing
Can the nat­ur­al process by which cells clean out tox­ic pro­teins be har­nessed to cre­ate po­ten­tial treat­ments for neu­rode­gen­er­a­tive dis­or­ders?
That's the ques­tion Li­bra Ther­a­peu­tics will be try­ing to an­swer, as the new biotech of­fi­cial­ly launched Wednes­day morn­ing with $29 mil­lion in Se­ries A fi­nanc­ing. The com­pa­ny has three pre­clin­i­cal pro­grams at the ready, with its lead can­di­date tar­get­ing ALS and fron­totem­po­ral de­men­tia. But CEO Isaac Vein­bergs said he hopes to de­vel­op ther­a­pies for a wide range of dis­eases, in­clud­ing Parkin­son's, Alzheimer's and Hunt­ing­ton's.
"All these dis­eases have the com­mon­al­i­ty of the ac­cu­mu­la­tion of tox­ic pro­teins that Li­bra in­tends to ad­dress," Vein­bergs told End­points News. "On one side pre­vent­ing the pro­duc­tion of these pro­teins, and on the oth­er side in­creas­ing the clear­ance of these pro­teins, there­by en­hanc­ing the home­osta­sis of neu­rons and pro­long­ing their vi­a­bil­i­ty and func­tion."
Wednes­day's round was co-led by the Boehringer In­gel­heim Ven­ture Fund (BIVF), Ep­i­darex Cap­i­tal and San­té. Oth­er firms chip­ping in in­clud­ed Yon­jin Ven­ture, Dol­by Fam­i­ly Ven­tures, and Six­ty De­gree Cap­i­tal.
Li­bra's sci­ence comes from Axxam S.p.A, an Ital­ian re­search or­ga­ni­za­tion pro­vid­ing the new biotech with pro­pri­etary chem­i­cal mat­ter. The cen­tral idea in­volves reg­u­lat­ing cel­lu­lar au­tophagy — that nat­ur­al clean­ing process — to com­bat the buildup of tox­ic pro­teins typ­i­cal­ly seen in neu­rode­gen­er­a­tive dis­eases.
In the lead pro­gram, Li­bra is fo­cus­ing on the loss of func­tion in the C9orf72 gene, which is the most fre­quent ge­net­ic cause of ALS and FTD. Though the en­tire mech­a­nism of the gene is not ful­ly un­der­stood, stud­ies have sug­gest­ed it is in­volved in in­tra­cel­lu­lar traf­fick­ing and au­tophagy in neu­ronal cells, Vein­bergs said. By boost­ing au­tophagy ca­pa­bil­i­ties, Li­bra aims to coun­ter­act the lost ac­tiv­i­ty and ex­punge the ac­cu­mu­lat­ed pro­teins.
"It's tak­ing out the trash from in­side the cells in or­der to main­tain a bal­anced and clean in­side-the-cell sta­tus," Vein­bergs said. "There­by the cells can func­tion cor­rect­ly, they don't have a back­up of these pro­teins that then are detri­men­tal to the func­tion of these neu­rons."
Most cas­es of ALS are not hered­i­tary, Vein­bergs added, with about 10 to 20 per­cent be­ing fa­mil­ial. About a third of such cas­es are as­so­ci­at­ed with the ex­pan­sion of C9orf72. De­spite com­pris­ing a rel­a­tive­ly small por­tion of all ALS cas­es, it's the largest risk fac­tor in fa­mil­ial ALS, and since so much about the dis­ease is still un­known, Vein­bergs be­lieves it's a good start­ing point.
Ul­ti­mate­ly, Vein­bergs wants this pro­gram to im­prove the qual­i­ty of life for ALS pa­tients rather than fo­cus sim­ply on de­lay­ing dis­ease pro­gres­sion. Where Li­bra hopes to dif­fer­en­ti­ate it­self from oth­er ALS treat­ments is in this re­gard, with Vein­bergs say­ing cur­rent­ly ap­proved ther­a­pies on­ly in­ter­vene to­ward the end of the pro­gres­sion.
"What we would love to be able to ac­com­plish is to try to slow down the pro­gres­sion of the dis­ease to have more im­pact in the long run," Vein­bergs said. "Whether that trans­lates in­to less neu­ronal loss in ear­li­er or mid-to-late dis­ease pro­gres­sion, that leads to, say, pa­tients not go­ing in­to a wheel­chair, not need­ing a res­pi­ra­tor, hav­ing bet­ter mo­toric con­trols in the ear­li­er stages, that to me would be in­creas­ing in the qual­i­ty of life."
Li­bra's two oth­er pre­clin­i­cal pro­grams, fur­ther along the pipeline, are di­rect­ed less at the au­tophagy of cells and more at the pro­duc­tion of the neu­ro­tox­ic pro­teins them­selves. The com­pa­ny is still build­ing out its chem­i­cal mat­ter there, though, and still work­ing in an­i­mal mod­els.
It's al­so too ear­ly to give a time­line for when the lead pro­gram could hit the clin­ic, Vein­bergs said. With the new funds, Li­bra is seek­ing to get there with the lead pro­grams and get close with an­oth­er. But every­thing will be de­pen­dent on the progress Li­bra makes with­in the next six to 12 months.
"We re­al­ize that this is an ex­treme­ly chal­leng­ing area, neu­rode­gen­er­a­tion as a whole," Vein­bergs said. "Hav­ing very good start­ing points from the chem­istry per­spec­tive, from the ca­pa­bil­i­ties per­spec­tive, I think gives us an edge on try­ing to progress these pro­grams to where peo­ple have not had a lot of suc­cess."