With $460B in bor­row­ing ca­pac­i­ty, will any of the Big-20 bio­phar­mas go af­ter one of the top-5 takeover tar­gets?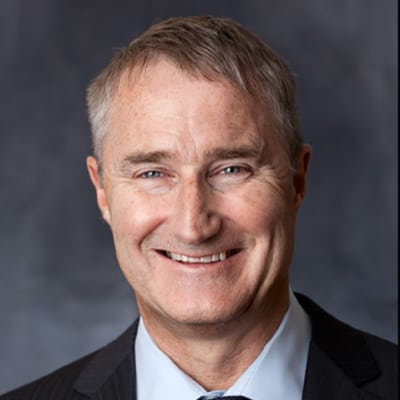 Ge­of­frey Porges, Leerink
Leerink's al­ways in­ter­est­ing Ge­of­frey Porges knows how to get your at­ten­tion. And noth­ing turns the head faster than a list of ma­jor league take­out tar­gets.
Now that Take­da has lined up its $62 bil­lion deal to buy Shire $SH­PG, with­out work­ing too hard to line up the mon­ey, Porges de­cid­ed to bring out the cal­cu­la­tor to see what in­dus­try lead­ers could do if they re­al­ly want­ed to buy Some­thing Big. And then al­so added a few key tar­gets that would get the bankers to stomp the ground in an­tic­i­pa­tion.
Just look­ing at in­cre­men­tal debt ca­pac­i­ty, Porges con­clud­ed:
The com­pa­nies with the great­est in­cre­men­tal debt ca­pac­i­ty on the ba­sis of their pri­or trough ICR are AMGN ($17bn), CELG ($20bn), PFE ($19bn), MRK ($20bn), JNJ ($13bn), Roche ($45bn), GSK ($17bn), and SNY ($14bn). In to­tal, these com­pa­nies could is­sue $110bn in new debt (or de­crease their cash bal­ances via ac­qui­si­tions equiv­a­lent to $110bn), with the largest ca­pac­i­ty at GILD ($20bn) and RHH­BY ($23bn)….

On the ba­sis of in­cre­men­tal net debt/EBIT­DA to the group peak lever­age of 2.8x, the com­pa­nies that could take on the most in­cre­men­tal debt in­clud­ed AMGN ($33bn), BI­IB ($21bn), GILD ($38bn), AB­BV ($17bn), PFE ($41bn), MRK ($38bn), LLY ($19bn), JNJ ($66bn), Roche ($55bn), GSK ($21bn), NVS ($19bn), SNY ($21bn) and NO­VO ($25bn)…Based on this "peak in­dus­try lever­age" ap­proach analy­sis, a num­ber of com­pa­nies could po­ten­tial­ly is­sue over $30bn in new debt for such a trans­ac­tion, in­clud­ing AMGN, GILD, PFE, MRK, JNJ, and RHH­BY.
Here's Porges' take on the top po­ten­tial buy­ers.
J&J: The phar­ma gi­ant's last big hunt was for Acte­lion in ear­ly 2017. Porges says that the health­care con­glom­er­ate is primed and able to go up to $65 bil­lion on its own — sep­a­rate from tar­get-based fi­nanc­ing. That makes J&J, which has long had a taste for 10-fig­ure on­col­o­gy de­vel­op­ment pacts, a lead­ing con­tender for ma­jor M&A. Roche al­so reg­is­ters very high on the clout-o-me­ter, but the Swiss com­pa­ny has re­peat­ed­ly in­sist­ed it will lim­it it­self to bolt-ons.
J&J could be far more op­por­tunis­tic.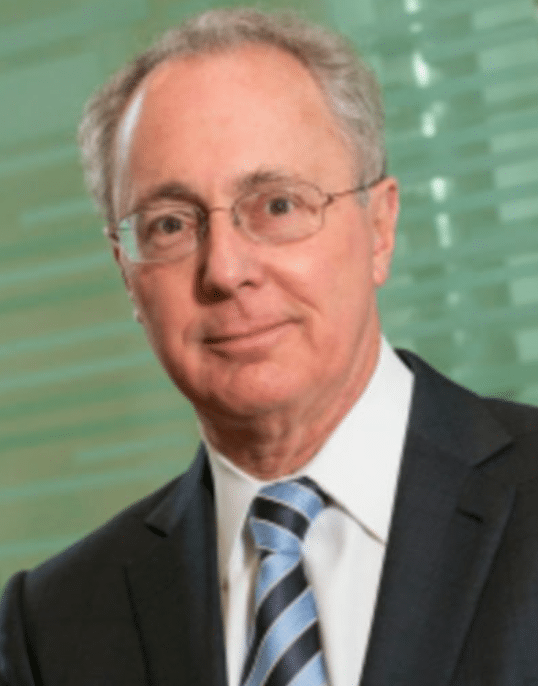 Roger Perl­mut­ter
Mer­ck: Mer­ck's been re­serv­ing its fi­nan­cial fire­pow­er for al­liances like the $8.4 bil­lion one it scored with As­traZeneca on the PARP in­hibitor Lyn­parza. As a com­mer­cial al­liance, the phar­ma gi­ant didn't have to wait to start cap­i­tal­iz­ing on the deal. But its R&D pur­chas­es have been much, much small­er, as re­search chief Roger Perl­mut­ter tends to stay tight­ly fo­cused on a few small­er things that get his at­ten­tion. Mer­ck, though, has the mus­cle to pow­er lift a ma­jor play­er in an ac­qui­si­tion. Its suc­cess in mov­ing Keytru­da to­ward the num­ber one slot in I/O hasn't hurt, and could al­so per­suade in­vestors that di­ver­si­fi­ca­tion is good.
Pfiz­er: What big M&A list is com­plete with­out Pfiz­er? CEO Ian Read in­sists that the big deals can work, even as most of the in­dus­try hates them. Pfiz­er doesn't mind go­ing hos­tile and has the most ruth­less rep for en­gi­neer­ing bru­tal re­struc­tur­ings that cost plen­ty of jobs. Still, the com­pa­ny hasn't been sound­ing quite so bull­ish, less­en­ing the odds — un­less Read de­cides to cap his ca­reer with the big one.
Gilead: Gilead did one deal for Kite that helped calm down an­a­lysts look­ing for a new busi­ness to re­place the ail­ing hep C fran­chise, which is melt­ing away. Now some would like to see John Mil­li­gan go even big­ger. Nev­er count Gilead out. This ag­gres­sive com­pa­ny tends to do what it sets out to do.
Am­gen: CEO Bob Brad­way is due for a deal, and one that could out­shine the $10 bil­lion Onyx ac­qui­si­tion. The pipeline could use a late-stage boost and Brad­way is first and fore­most a num­bers guy. If the num­bers work, he'll go big.
So what about po­ten­tial high-pro­file take­outs?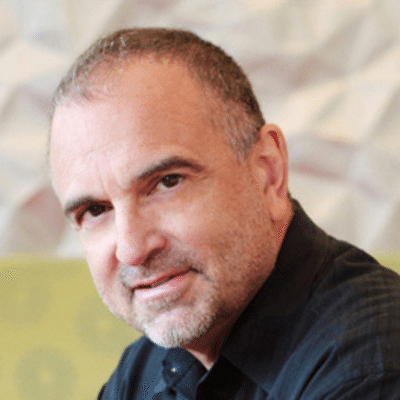 George Yan­copou­los
Re­gen­eron's Len Schleifer and George Yan­copou­los have built one of the most ad­mired biotechs this side of Roche's Genen­tech. Their R&D al­liance with Sanofi has been huge­ly pro­duc­tive, though the full com­mer­cial po­ten­tial hasn't been re­al­ized, and they've proven able com­peti­tors against ri­vals like No­var­tis. Would in­no­va­tion stay high if a com­pa­ny like Pfiz­er came along? That's doubt­ful. Match­ing an ide­al buy­er with an ide­al tar­get is rare in bio­phar­ma.
Bio­gen has been and will re­main a takeover tar­get, even as an­a­lysts push the com­pa­ny to go big as well on M&A. The late-stage neu­ro­sciences pipeline is light on cat­a­lysts and heavy on risk, but the MS leader has re­mained an ag­ile and po­tent play­er in its field.
Take­da is on Porges' list, but on a pre-Shire ba­sis. Once that deal goes through, who would want to buy Take­da? Astel­las, which is cur­rent­ly un­der­go­ing a ma­jor re­vamp un­der a new CEO, is al­so men­tioned. Maybe Astel­las will sur­prise every­one and do a deal along the lines of a Shire buy­out.
Alex­ion is al­so on every­one's top-5 list of takeover tar­gets. It has a block­buster drug on the mar­ket and a fol­low-up that can help ex­tend fran­chise val­ue. The com­pa­ny is al­so on the hop, look­ing to make a leap in­to the Boston hub as new CEO Lud­wig Hantson re­builds the pipeline af­ter start­ing over on the top ex­ec­u­tive crew.