With a big as­sist from the FDA, Sage plots a swift march through PhI­II for oral de­pres­sion drug -- mar­ket cap swells $1B-plus
The FDA is putting Sage Ther­a­peu­tics' oral de­pres­sion drug SAGE-217 on their in­side track, bless­ing a fast-paced late-stage strat­e­gy that in­cludes des­ig­nat­ing their on­go­ing study for post-par­tum de­pres­sion a piv­otal ef­fort.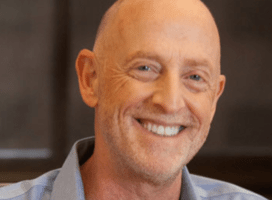 Jeff Jonas
Ac­cord­ing to Sage ex­ecs $SAGE, reg­u­la­tors will de­mand on­ly one more late-stage study, which will now get un­der­way in a mat­ter of months. Sage plans to eval­u­ate "two weeks of 20mg or 30mg SAGE-217 treat­ment com­pared to place­bo in 450 pa­tients with MDD, with four weeks of ad­di­tion­al fol­low-up."
Re­searchers will con­tin­ue to fol­low hun­dreds of pa­tients for up to a year to bet­ter con­sid­er the drug's safe­ty and how to han­dle the re­cur­rence of ma­jor de­pres­sion.
Sage is go­ing af­ter episod­ic cas­es of de­pres­sion af­ter not­ing in its most re­cent round of da­ta that the drug's ef­fect dropped off in the 4- to 6-week stretch, los­ing its im­pact with pa­tients as re­mis­sion rates tailed off in­to in­signif­i­cance.
The news sound­ed up­beat to in­vestors, dri­ving shares up about 6% in pre-mar­ket trad­ing, then surg­ing to an 18% gain by ear­ly af­ter­noon. Sage start­ed the day with a whop­ping $6.8 bil­lion mar­ket cap which has now swelled past the $8 bil­lion mark.
The agency is sign­ing off on a plan that of­fers a dra­mat­ic shift from the usu­al long and drawn out late-stage test­ing of de­pres­sion drugs in big, mul­ti­ple stud­ies — mak­ing it one of the most dif­fi­cult fields in R&D plagued by high place­bo re­spons­es. The biotech is go­ing af­ter a new mech­a­nism — ex­tra-synap­tic GA­BA-mod­u­la­tion — while the cur­rent gen­er­a­tion of drugs share com­mon neu­ro­trans­mit­ter tar­gets like sero­tonin, dopamine and nor­ep­i­neph­rine.
The cur­rent ther­a­pies are prob­lem­at­ic at best, with pa­tients of­ten cy­cling through mul­ti­ple meds in search of one that can work, for awhile.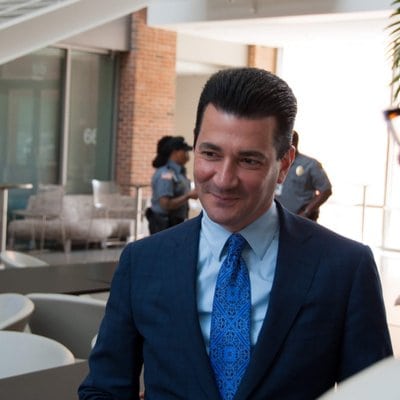 Scott Got­tlieb
The ac­cel­er­at­ed late-stage pro­gram un­der­scores the new man­age­ment that's now at the FDA. Scott Got­tlieb promised to ac­cel­er­ate de­vel­op­ment un­der his tenure as com­mis­sion­er, and this open­ing for Sage is a clear in­di­ca­tion of his will­ing­ness to cham­pi­on speed over cau­tion. Oth­er biotechs are like­ly to pay very close at­ten­tion to what's hap­pen­ing here, look­ing to mim­ic Sage's rapid for­ward move­ment.
The move comes soon af­ter reg­u­la­tors gave Sage's in­fused de­pres­sion drug brex­anolone a pri­or­i­ty re­view, lop­ping months off the process and pos­si­bly herald­ing the biotech's first com­mer­cial launch — if every­thing goes ac­cord­ing to plan.
As al­ways, CEO Jeff Jonas is all in tout­ing their drug as a game chang­er. He said:
In this de­vel­op­ment pro­gram, we are ex­plor­ing the po­ten­tial for pa­tients with MDD to feel well with­in days, with just a 2-week course of treat­ment – sim­i­lar to how an­tibi­otics are used to­day – in­stead of en­dur­ing long-term chron­ic treat­ment. We be­lieve a med­i­cine with rapid on­set and ro­bust re­sponse could be tru­ly par­a­digm shift­ing. SAGE-217, if suc­cess­ful­ly de­vel­oped and ap­proved, may rewrite the text­book on how the tens of mil­lions of peo­ple suf­fer­ing from MDD are treat­ed, ul­ti­mate­ly turn­ing de­pres­sion in­to a dis­or­der, not an iden­ti­ty.