With a po­ten­tial cure for lyso­so­mal stor­age dis­or­ders in hand, Avro­bio rais­es $60M to back gene ther­a­py pipeline
In gene ther­a­py, re­spons­es from just one or two pa­tients can have a huge in­flu­ence on an­a­lysts' opin­ions. Just ask the ex­ec­u­tive team at blue­bird bio, which trum­pets each pa­tient's progress with de­light — or cal­i­brates a new de­vel­op­ment strat­e­gy when smiles turn to frowns.
So it's no won­der that Avro­bio is so proud of its very first pa­tient.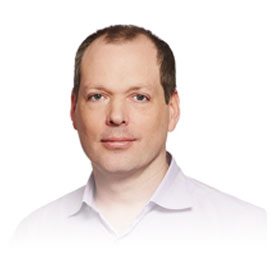 Ge­off MacK­ay
At a sci­en­tif­ic con­fer­ence in Japan last fall, re­searchers re­viewed the case of a pa­tient with Fab­ry dis­ease whose blood lev­els of the en­zyme a-Gal A were near ze­ro at the start of treat­ment. With­in 45 days of re­ceiv­ing their gene ther­a­py AVR-RD-01, the pa­tient's plas­ma a-Gal A ac­tiv­i­ty in­creased in­to the nor­mal range, they said. And 6 months lat­er that hadn't changed.
In oth­er words, they got the re­sponse they want­ed and Pa­tient 1 cleared the first hur­dle on dura­bil­i­ty. All sys­tems go for a young com­pa­ny that is out to cre­ate a once-and-done fix.
At­las seed­ed the com­pa­ny — Bruce Booth is the proud chair­man — and then launched it in the spring of 2016 with a $25 mil­lion A round that backed the work of 15 staffers. Over the last few months, its staff has dou­bled. And more hires are be­ing planned for lat­er this year.
That up­beat start has helped in­spire a hefty $60 mil­lion round to back the mid-stage work that will soon be­gin for a com­pa­ny that has laid out a broad plan to fol­low some of the lead­ers in lyso­so­mal stor­age dis­or­ders with the promise of a cure that could one day rel­e­gate the cur­rent stan­dard of care for these ail­ments to an his­toric foot­note.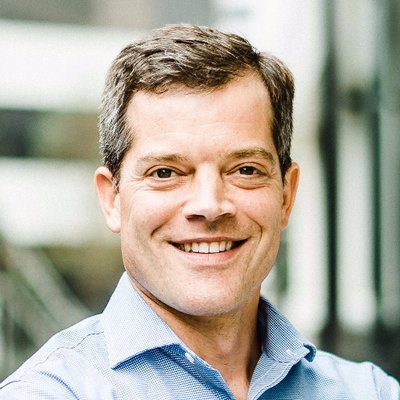 Bruce Booth
The Se­ries B round was co-led by Cor­morant As­set Man­age­ment and Sur­vey­or Cap­i­tal (a Citadel com­pa­ny), and in­clud­ed Ais­ling, Brace Phar­ma Cap­i­tal, Even­tide, Morn­ing­side and Leerink Part­ners, along with ex­ist­ing in­vestors At­las Ven­ture, SV Health In­vestors and Clarus Ven­tures.
Get­ting an in­vest­ment group like Leerink in your round — not an every­day event in biotech — might make you think that there's an IPO in the off­ing, es­pe­cial­ly with 2018 look­ing like an es­pe­cial­ly good year to take a biotech pub­lic. Gene ther­a­py pi­o­neers have al­so earned a lot of re­spect on Nas­daq, even with some tur­bu­lence for every set­back.
But Avro­bio CEO Ge­off MacK­ay is cir­cum­spect about any near-term of­fer­ings.
The com­pa­ny's fo­cus this year is on kick­ing off a crit­i­cal Phase II tri­al for Fab­ry dis­ease, he says, to run par­al­lel to the Phase I.
There are no time­lines for the tri­als on pub­lic dis­play, though.
In gene ther­a­py, even af­ter the first US ap­proval, all com­pa­nies in the field tend to get striped with the same brush. MacK­ay's de­sire now is to make sure that every­one knows that Avro­bio is in the lentivi­ral camp, where you'll find lead­ers like blue­bird bio.
"AAV is a dif­fer­ent vec­tor," he says. "It's not fair to ex­trap­o­late to lentivi­ral."
And at that point I hadn't even men­tioned the James Wil­son study sound­ing the alarm around high-dose gene ther­a­pies us­ing AAV tech ear­li­er in the week.
A break­through with a gene ther­a­py would un­doubt­ed­ly have a huge im­pact on the pa­tients who de­pend on steady in­fu­sions of some high-priced ther­a­pies.
"We're very re­spect­ful of the con­tri­bu­tion Gen­zyme and Shire's made," says MacK­ay. "Twen­ty years ago these pa­tients had no op­tions, then the pa­tients had an op­tion. When we look at it with fresh eyes, we see a sig­nif­i­cant op­por­tu­ni­ty to im­prove on the stan­dard of care."
"Pa­tients now re­ly on bi­week­ly in­fu­sions of en­zymes, with se­vere chal­lenges to cost, com­pli­ance and qual­i­ty of life," adds the CEO. "When ERT suc­ceeds it slows the pro­gres­sion of dis­ease but doesn't halt it. The cen­tral premise is to de­liv­er via a one-time in­fu­sion for 24-7 pro­tec­tion, which we hope will halt the pro­gres­sion rather than just slow it down."
Avro­bio has a long ways to go, but it has big plans for when it ar­rives.