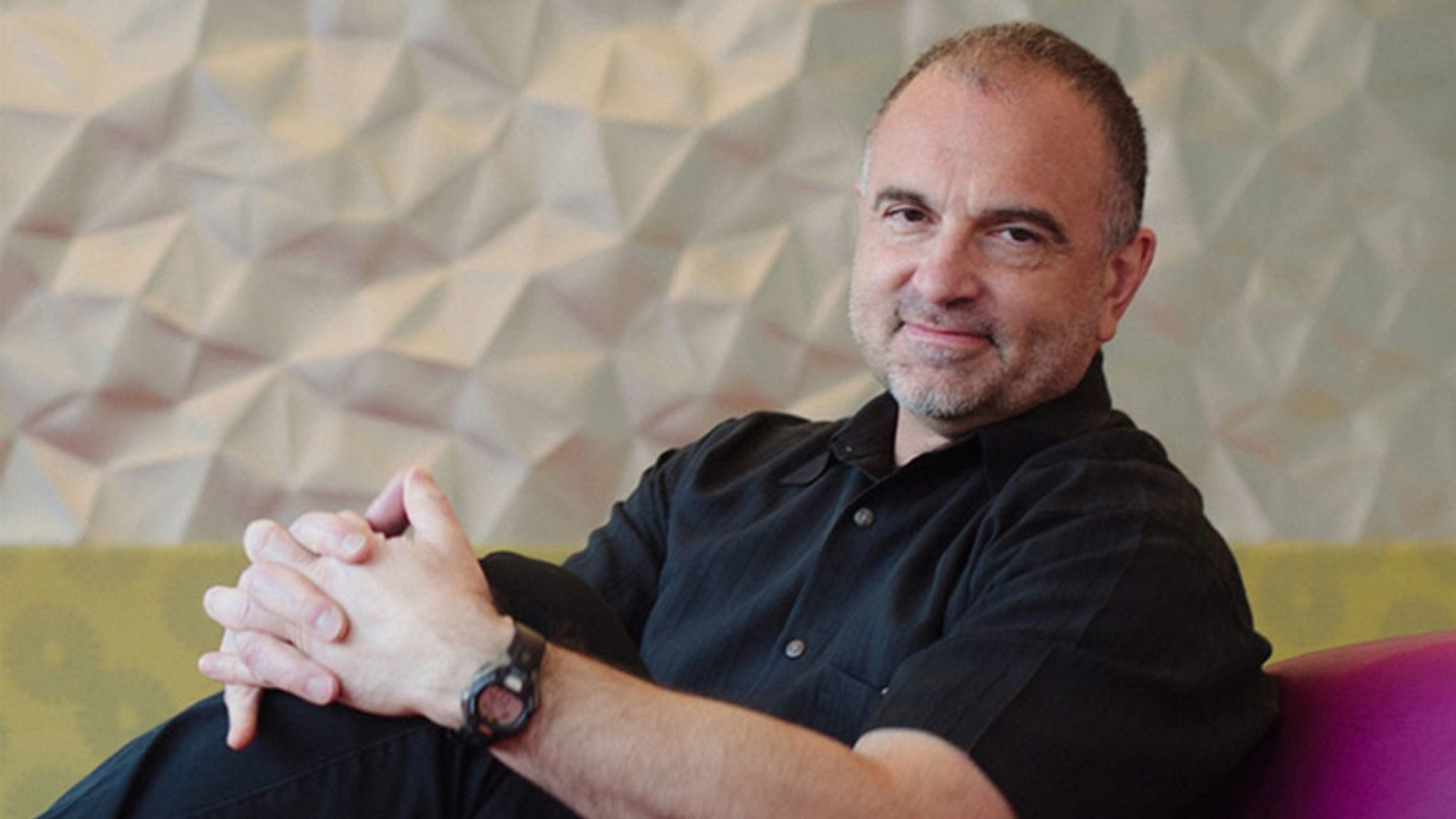 The platform Regeneron co-founder George Yancopoulos helped build yielded the first successful Ebola drug. Now, they face an even bigger test in Covid-19. (Regeneron)
With all eyes on their Covid-19 drug, Re­gen­eron wins a land­mark ap­proval in Ebo­la
For the first time, the FDA has ap­proved a ther­a­py for Ebo­la, hand­ing a land­mark OK to Re­gen­eron at the same mo­ment that the New York biotech awaits word from the agency on a sim­i­lar drug they de­vel­oped for Covid-19.
Re­gen­eron de­vel­oped the drug, a cock­tail of 3 neu­tral­iz­ing Ebo­la an­ti­bod­ies now known as In­mazeb, dur­ing the 2014-2016 West African out­break, and when cas­es rose again in the DRC in 2018, the NIH se­lect­ed it as one of four drugs to be test­ed in a large, first-of-its-kind clin­i­cal tri­al. The study was halt­ed 12 months lat­er af­ter two drugs showed over­whelm­ing ef­fi­ca­cy. About a third of Ebo­la pa­tients who re­ceived the Re­gen­eron drug died, com­pared with just over 50% for the an­ti­body ZMapp.
Along­side the ap­proval of Mer­ck's Ebo­la vac­cine, the drug was a huge phar­ma­ceu­ti­cal achieve­ment and pub­lic health vic­to­ry against a dis­ease that doc­tors have strug­gled to treat or pre­vent since it was first iden­ti­fied in 1976. But it al­so quick­ly proved to be a test run for Re­gen­eron's next an­tivi­ral pro­gram, as they em­barked bare­ly 5 months lat­er on build­ing a sim­i­lar cock­tail of neu­tral­iz­ing an­ti­bod­ies for what was then known sim­ply as the nov­el coro­n­avirus.
BAR­DA has heav­i­ly sup­port­ed both pro­grams. Re­gen­eron co-founder and CSO George Yan­copou­los high­light­ed the sim­i­lar­i­ties in his state­ment on the ap­proval, echo­ing pre­vi­ous com­ments from An­tho­ny Fau­ci and oth­er sci­en­tists.
"This is the first time the FDA has ap­proved a treat­ment specif­i­cal­ly for Ebo­la, which has caused a num­ber of dead­ly out­breaks," Yan­copou­los said. "As we ap­ply the same so­phis­ti­cat­ed tech­nolo­gies and man­u­fac­tur­ing ca­pa­bil­i­ties against COVID-19, we hope this will be one of many demon­stra­tions of how the pow­er of sci­ence can be suc­cess­ful­ly de­ployed against dan­ger­ous in­fec­tious dis­eases."
Re­gen­eron an­nounced their first batch of hu­man da­ta for the Covid-19 ther­a­py late last month and soon there­after found them­selves in the na­tion­al spot­light when White House doc­tors de­cid­ed to give a new­ly-di­ag­nosed Pres­i­dent Trump a high dose of the an­ti­body cock­tail. Trump sub­se­quent­ly promised an EUA for the ther­a­py and a sim­i­lar one in de­vel­op­ment with Eli Lil­ly, tout­ing them as "like a cure" and a "mir­a­cle." The FDA is still re­view­ing Re­gen­eron's ap­pli­ca­tion.
There is, of course, no or­di­nary mar­ket for an Ebo­la drug, par­tic­u­lar­ly not in the US. But BAR­DA has al­ready agreed to pur­chase an undis­closed num­ber of dos­es of the drug for $10 mil­lion in 2021 and $67 mil­lion over the fol­low­ing 5 years. The treat­ment has al­so been used in the cur­rent DRC out­break un­der com­pas­sion­ate use.
"Re­gen­eron is ac­tive­ly work­ing with non-gov­ern­men­tal or­ga­ni­za­tions and pub­lic health agen­cies to en­sure con­tin­ued ac­cess to In­mazeb in low- and mid­dle-in­come coun­tries," the com­pa­ny added in a state­ment.
In ex­change for suc­cess­ful­ly bring­ing an Ebo­la drug to mar­ket, Re­gen­eron will re­ceive a pri­or­i­ty re­view vouch­er, which they can use to ac­cel­er­ate FDA re­view or sell to an­oth­er com­pa­ny. These vouch­ers can fetch up­wards of $50 mil­lion on the open mar­ket; Sanofi once spent $245 mil­lion to ac­quire one.
The oth­er drug that proved ef­fec­tive in the large Ebo­la study, a sin­gle an­ti­body dis­cov­ered with tech­nol­o­gy now owned by the Glax­o­SmithK­line-part­nered Covid-19 de­vel­op­er Vir, is al­so now sit­ting be­fore the FDA. It is owned by Ridge­back Ther­a­peu­tics, a tiny Flori­da-based biotech.
Mapp Bio­phar­ma­ceu­ti­cals, the com­pa­ny that de­vel­oped and pro­duced ZMapp, has dis­con­tin­ued the drug.