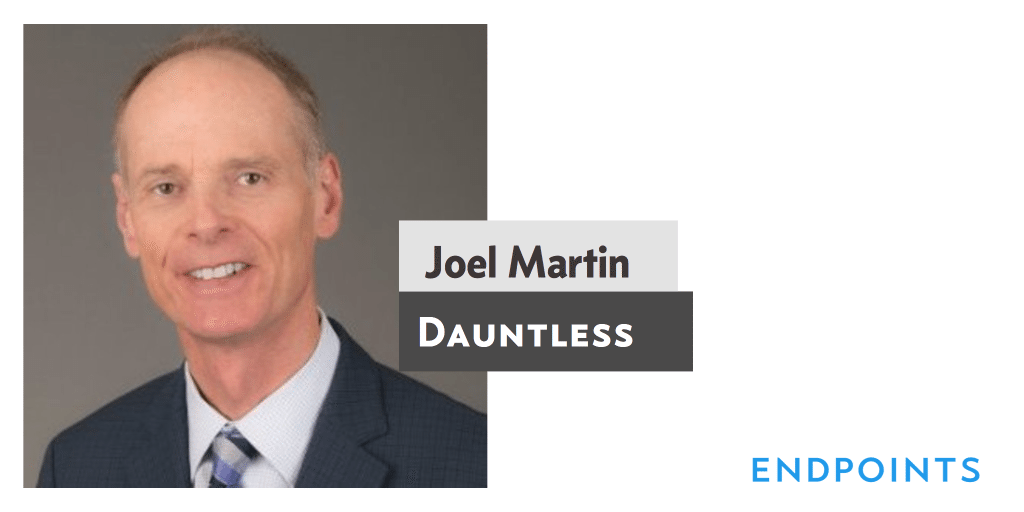 With an ex­tra $25M in hand, Daunt­less maps the next stage of growth for the pipeline
Two years ago, San Diego-based Ce­bix closed up shop af­ter CEO Joel Mar­tin and his crew took a thor­ough look at the da­ta from a Phase IIb di­a­betes drug study and con­clud­ed it was a bust. They swift­ly wrapped up the com­pa­ny, but they nev­er burned their bridges with a key backer.
Mike Pow­ell and the part­ners at Sofinno­va Ven­tures were left deeply im­pressed with Mar­tin and his team and the way they car­ried out the study, which "we re­al­ly crushed," Mar­tin tells me. It was the kind of pre­ci­sion, he says, that out­did any­thing they had seen be­fore.
So they took their lemons and made some biotech lemon­ade.
Sofinno­va came back in and bankrolled a new ef­fort by Mar­tin and his team to start bring­ing in as­sets from acad­e­mia and in­dus­try, tak­ing an as­set-cen­tric ap­proach to cre­at­ing a port­fo­lio of ex­per­i­men­tal drug pro­grams, leav­ing them­selves flex­i­ble to do deals along the way.
Ini­tial­ly, Sofinno­va of­fered $8 mil­lion to get the new ven­ture — Daunt­less Phar­ma­ceu­ti­cals — up and run­ning. And now that A round is be­ing bumped to $33 mil­lion as Sofinno­va and Canaan Part­ners step in to bankroll the biotech as it ex­pands the pipeline and ad­vances in the clin­ic.
Daunt­less' lead drug, DP1038 — re­for­mu­lat­ed oc­treotide ac­etate, a syn­thet­ic pep­tide for so­mato­statin, which us­es an in­tranasal dose — is mov­ing ahead in Phase I, ap­ply­ing de­liv­ery tech in-li­censed from Aegis Ther­a­peu­tics. There's al­so a stealth pro­gram dubbed Daunt­less Two which has been added.
Like their first ef­fort, Daunt­less Two will move ahead un­der the guid­ance of the small group that makes up Daunt­less' man­age­ment.
"I'm a big fan off do­ing vir­tu­al drug com­pa­nies," says Mar­tin. In­ter­nal­ly, the crew at Daunt­less is 6 peo­ple, all se­nior lev­el ex­ecs, but at any one time there are 50 more work­ing at CROs on their be­half. And they have years-long ties with the peo­ple who can make a big dif­fer­ence in nail­ing down a study.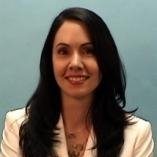 Karen Bas­baum
There are a num­ber of op­er­a­tions that have rolled out a ver­sion of this play. Ver­sant's In­cep­tion is one, though they al­so have their own ex­ten­sive labs; San Diego-based Aval­on likes to bring in as­sets un­der its um­brel­la.
"The as­set-based mod­el al­lows you to trans­act around that as­set," says Daunt­less BD chief Karen Bas­baum. You can lever­age the team's ex­pe­ri­ence with­out get­ting locked in to any one pro­gram.
Mar­tin's goal now that he has the added cash is to have four pro­grams un­der­way at any one mo­ment, do­ing deals on drugs and bring­ing in new ones as they keep up the same over­all lev­el of ac­tiv­i­ty.