With decades in gene ther­a­py un­der his belt, Ronald Crys­tal launch­es new ven­ture with up to 18 can­di­dates in the pipe
Ronald Crys­tal be­gan work­ing in gene ther­a­py in the 1980s, long be­fore the first wave of ap­provals shook the in­dus­try. He took his ideas to Weill Cor­nell Med­i­cine in 1993, where he helped build a large gene ther­a­py pro­gram and spent more than a decade de­vel­op­ing po­ten­tial can­di­dates.
Now, the gene ther­a­py long hauler is launch­ing his own com­pa­ny, Lex­eo Ther­a­peu­tics, with an $85 mil­lion Se­ries A to dri­ve three of the com­pa­ny's AAV-ad­min­is­tered can­di­dates to mar­ket, it said Thurs­day. Crys­tal will take the role of chief sci­en­tif­ic ad­vis­er with Pfiz­er vet­er­an Nolan Townsend join­ing as CEO.
Ronald Crys­tal
"These three clin­i­cal pro­grams are re­al­ly the fo­cus of the com­pa­ny and … the Se­ries A fi­nanc­ing," Townsend told End­points News. How­ev­er, Lex­eo has even more can­di­dates wait­ing in the wings.
Townsend, who hails from Pfiz­er's rare dis­ease pro­gram, was in­tro­duced to Crys­tal via a mu­tu­al con­tact. He served in a va­ri­ety of roles in his 12 years at the phar­ma gi­ant, in­clud­ing as pres­i­dent of rare dis­ease in North Amer­i­ca and oth­er de­vel­oped mar­kets, coun­try man­ag­er in sev­er­al na­tions, and di­rec­tor of busi­ness op­er­a­tions for Asia-es­tab­lished prod­ucts. But what at­tract­ed him to Lex­eo was the op­por­tu­ni­ty to go af­ter both rare and com­mon dis­eases.
"I saw the po­ten­tial of this re­search plat­form to ad­dress a num­ber of rare dis­eases that do not have ad­e­quate ther­a­pies to­day, but al­so the po­ten­tial of this plat­form to ad­dress non-rare dis­eases," he said.
To lead the fledg­ling team, Crys­tal and Townsend as­sem­bled a sea­soned brain trust, in­clud­ing chair­man Steven Altschuler, who pre­vi­ous­ly served as chair­man of gene ther­a­py pi­o­neer Spark Ther­a­peu­tics, and PTC Ther­a­peu­tics vet Jay Barth as ex­ec­u­tive VP and CMO.
The New York City-based biotech, whose name is a nod to its Lex­ing­ton Av­enue roots, al­ready has two can­di­dates in the clin­ic: LX1004, which has com­plet­ed a Phase I/II study and is head­ed for a piv­otal tri­al in 2022, in CLN2 Bat­ten dis­ease, an au­to­so­mal re­ces­sive lyso­so­mal stor­age dis­ease; and LX100, cur­rent­ly in Phase I for APOE4-as­so­ci­at­ed Alzheimer's dis­ease. Lex­eo's third high­light­ed can­di­date, an IV-ad­min­is­tered treat­ment for Friedre­ich's atax­ia (FA) dubbed LX2006 is ex­pect­ed to en­ter Phase I this year. FA is a rare, de­gen­er­a­tive mul­ti-sys­tem dis­or­der caused by a gene mu­ta­tion that dis­rupts the nor­mal pro­duc­tion of the pro­tein fratax­in, crit­i­cal to the func­tion of mi­to­chon­dria in a cell.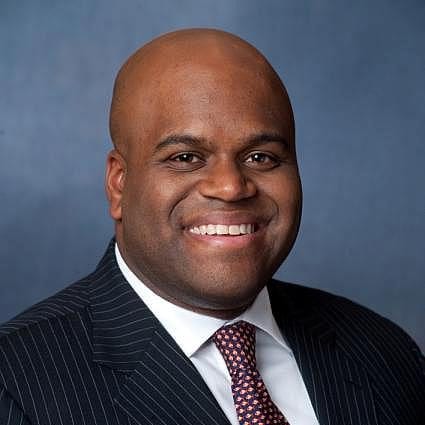 Nolan Townsend
The up­start has up to 15 more undis­closed gene ther­a­py pro­grams at dif­fer­ent stages of de­vel­op­ment, ac­cord­ing to Townsend and Crys­tal. Plus, they in­tend to main­tain an on­go­ing re­search col­lab­o­ra­tion with Weill Cor­nell to bol­ster their pre­clin­i­cal pipeline.
"Lex­eo's AAV me­di­at­ed gene ther­a­py pro­grams have the po­ten­tial for broad ap­plic­a­bil­i­ty across a range of ther­a­peu­tic in­di­ca­tions, and in a sin­gle com­pa­ny pipeline present an op­por­tu­ni­ty for the nat­ur­al evo­lu­tion of gene ther­a­py from rare ge­net­ic con­di­tions to more com­mon dis­eases," Crys­tal said in a state­ment.
The founder still serves as chair­man of Weill's De­part­ment of Ge­net­ic Med­i­cine and will look to con­tin­ue build­ing Lex­eo's team in the near fu­ture.
"We have less than 10 peo­ple in the com­pa­ny to­day. I think we're ex­pand­ing rapid­ly, so that that num­ber will in­crease sig­nif­i­cant­ly over the next 12 months," Townsend said.
The Se­ries A was led by Lon­gi­tude Cap­i­tal and Omega Funds, and joined by Lund­beck­fonden Ven­tures, PBM Cap­i­tal, Janus Hen­der­son In­vestors, In­vus, Wood­line Part­ners, the Alzheimer's Drug Dis­cov­ery Foun­da­tion and Alexan­dria Ven­ture In­vest­ments.