With Gilenya gener­ics loom­ing, No­var­tis' sipon­i­mod team buffs up the MS da­ta pack­age be­ing prepped for the FDA
Re­searchers for No­var­tis $NVS turned up at the 70th Amer­i­can Acad­e­my of Neu­rol­o­gy an­nu­al meet­ing in LA Fri­day to pol­ish up their piv­otal da­ta pack­age for their would-be MS block­buster sipon­i­mod.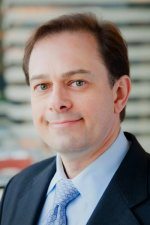 Bruce Cree
In the lat­est up­date on Phase III re­sults, they not­ed that while there was no ben­e­fit in mem­o­ry, pa­tients in the drug arm did get a sig­nif­i­cant boost on cog­ni­tive pro­cess­ing speed com­pared to place­bo (p=0.0004). And they have da­ta to demon­strate that there's a sig­nif­i­cant re­duc­tion in risk of dis­ease pro­gres­sion among non-re­lapse pa­tients that grows from a sus­tained lev­el of 14%-to-20% at three months to 29%-to-33% at six months.
Why is that im­por­tant?
"Sipon­i­mod's ben­e­fi­cial ef­fect on pre­vent­ing dis­abil­i­ty pro­gres­sion, in­de­pen­dent from its re­duc­tion in re­lapse fre­quen­cy, demon­strates that pa­tients with sec­ondary pro­gres­sive MS could ben­e­fit from this treat­ment," said study steer­ing com­mit­tee mem­ber Bruce Cree. "This is very ex­cit­ing be­cause many peo­ple di­ag­nosed with re­laps­ing-re­mit­ting MS, the most com­mon form of the dis­ease, will ul­ti­mate­ly tran­si­tion to SPMS, where with­out ef­fec­tive new ther­a­pies, they ex­pe­ri­ence grad­ual wors­en­ing of dis­abil­i­ty de­spite in­fre­quent re­laps­es."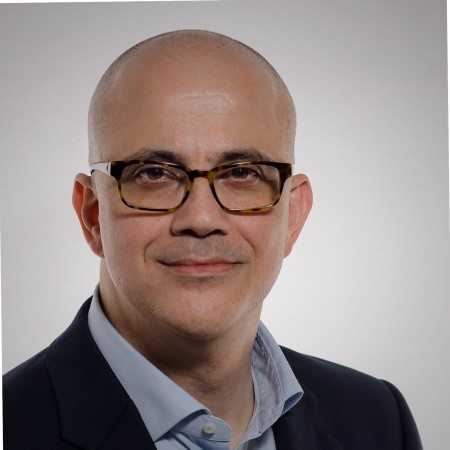 Dan­ny Bar-Zo­har
A month ago we were told in­ves­ti­ga­tors tracked a sig­nif­i­cant 21% re­duc­tion in the risk of dis­ease pro­gres­sion among pa­tients tak­ing sipon­i­mod (BAF312) af­ter three months, mak­ing the pri­ma­ry goal of the study. The full re­sults pub­lished in The Lancet pro­vid­ed a more com­plete por­trait.
Sec­on­daries in the study demon­strat­ed the ther­a­py:
Slowed the rate of brain vol­ume loss by 23%.
Lim­it­ed the in­crease of T2 le­sion vol­ume by a mean of about 80%.
Re­duced the an­nu­al re­lapse rate by 55%.
And raised the bar on re­duc­ing dis­ease pro­gres­sion to 26% at month 6.
"This is pret­ty much the first and on­ly study in sec­ondary pro­gres­sive MS that showed mean­ing­ful re­sults," No­var­tis' Dan­ny Bar-Zo­har, the glob­al head of neu­ro­science de­vel­op­ment at No­var­tis, told me last month. The drug works by bind­ing to the S1P1 sub-re­cep­tor on lym­pho­cytes, which pre­vents them from pen­e­trat­ing the cen­tral ner­vous sys­tem.