With help from No­var­tis and Sanofi, Neu­roVia heads to the clin­ic armed with a $14M round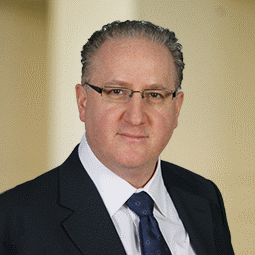 Gio­van­ni Fer­rara
The cor­po­rate ven­ture arms of No­var­tis and Sanofi have joined hands to back a $14 mil­lion Se­ries A for a vir­tu­al start­up called Neu­roVia, which has a new drug head­ed for the clin­ic de­signed to tack­le rare cas­es of X-linked adrenoleukody­s­tro­phy, or X-ALD.
No­var­tis Ven­ture's Gio­van­ni Fer­rara helped found the com­pa­ny, ini­tial­ly adding a con­sid­er­able amount to seed the com­pa­ny in 2015 and sup­port the three full timers and pla­toon of con­sul­tants brought in to set things up. No­var­tis Ven­ture Fund and Sanofi-Gen­zyme BioVen­tures co-led the $14 mil­lion Se­ries A that's come to­geth­er, with con­tri­bu­tions from Bio­Med Ven­tures and En­so Ven­tures.
The drug is called NV1205, which came out of the lab of Tom Scan­lan, now at the OHSU School of Med­i­cine in Port­land.
"We knew each oth­er years ago on an­oth­er project," Fer­rara tells me. "He brought my at­ten­tion to the mol­e­cule un­der an­oth­er in­di­ca­tion."
Fer­rara doesn't have much to add on that score, but a re­port out of OHSU notes that a phar­ma com­pa­ny had li­censed it as a new ther­a­py for low­er­ing cho­les­terol, then hand­ed it back. Fer­rara says the hand­off wasn't due to any clin­i­cal short­com­ings, not­ing that at the time the FDA was point­ing de­vel­op­ers to clear a steep hur­dle on out­comes stud­ies.
Scan­lan found him­self with a con­sid­er­able amount of re­search work that had been done in an ear­ly-stage project, ac­cord­ing to the OHSU piece, but then di­rect­ed the same mol­e­cule to a rad­i­cal­ly dif­fer­ent tar­get.
X-ALD starts when a mal­func­tion of the ABCD1 gene spurs el­e­vat­ed lev­els of very long chain fat­ty acids in var­i­ous tis­sues. What Scan­lan demon­strat­ed in pre­clin­i­cal an­i­mal stud­ies is that the drug should en­hance the func­tion of the ABCD2 gene which can de­grade the VL­CFAs.
With the lat­est tranche of cash, says Fer­rara, the com­pa­ny now has enough mon­ey to start re­cruit­ing pa­tients and put it through a small proof-of-con­cept study in hu­mans. Af­ter that, the biotech can de­ter­mine how it should move ahead with the pro­gram.
There hasn't been a lot of at­ten­tion on X-ALD out­side of blue­bird bio, which has been work­ing on a gene ther­a­py for cere­bral ALD, adds Fer­rara. And the cur­rent­ly used ther­a­pies — pri­mar­i­ly bone mar­row trans­plants — leave a lot to be de­sired.