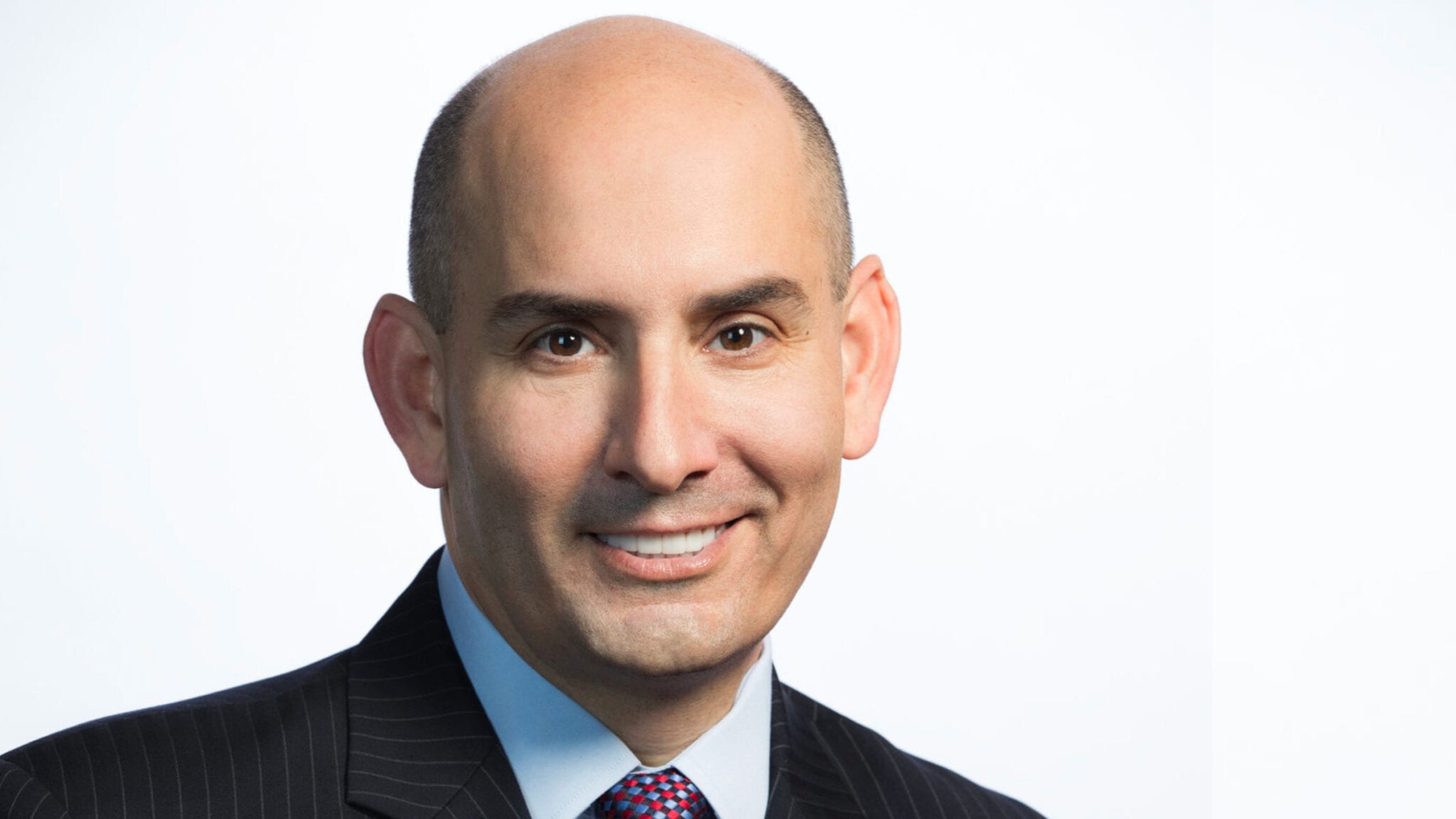 CEO Todd Zavodnick (Dermavant)
With long-term da­ta in hand, Vivek Ra­maswamy's Der­ma­vant team dash­es to the goal line with top­i­cal pso­ri­a­sis con­tender
Months af­ter tout­ing pos­i­tive da­ta from two piv­otal Phase II­Is, Vivek Ra­maswamy's Der­ma­vant team is back with long-term da­ta to back its pso­ri­a­sis can­di­date tap­inarof — and it's head­ed for the FDA.
About 91% of the 1,025 pa­tients in Der­ma­vant's PSOAR­ING 1 and 2 Phase III stud­ies opt­ed to roll in­to PSOAR­ING 3, a long-term safe­ty analy­sis, CEO Todd Za­vod­nick said. But the study end­ed up be­ing much more than a safe­ty tri­al.
"It re­al­ly al­lowed us to con­firm trends, and a hy­poth­e­sis that we formed in ear­li­er tri­als around our ef­fi­ca­cy, dura­bil­i­ty, and then our re­mit­tance," Za­vod­nick said.
While pa­tients in PSOAR­ING 1 and 2 were fol­lowed for 12 weeks, an in­ter­im analy­sis of PSOAR­ING 3 showed im­prove­ments be­yond Week 12, ac­cord­ing to Der­ma­vant. No new safe­ty sig­nals were seen over the 52 weeks, and 57.3% of pa­tients who en­tered the study with a Physi­cian Glob­al As­sess­ment (PGA) score of 2 or high­er end­ed up with a PGA score of 0 or 1, the com­pa­ny an­nounced.
Pa­tients' symp­toms didn't flare back up for a me­di­an of four months, Za­vod­nick added.
Der­ma­vant al­so con­duct­ed an in­te­grat­ed ef­fi­ca­cy analy­sis with da­ta from PSOAR­ING 1 and 2, and the in­ter­im da­ta from PSOAR­ING 3. They found that PASI-75 — a 75% re­duc­tion in Pso­ri­a­sis Area and Sever­i­ty In­dex score — was achieved by 63.5% of pa­tients. PASI-90, at any time point, was achieved by 44.2% of pa­tients.
"In our piv­otal tri­als, in the Phase III piv­otals as well as in the Phase IIb tri­als, we saw glimpses of dura­bil­i­ty and re­mit­tance … Pa­tients were get­ting bet­ter on the drug, and there was no tachy­phy­lax­is with the drug. But we want­ed to con­firm it," Za­vod­nick said.
The com­pa­ny plans on fil­ing an NDA in the first half of this year.
Tap­inarof is a once-dai­ly, "cos­met­i­cal­ly el­e­gant" van­ish­ing cream, which Ra­maswamy plucked from GSK for $330 mil­lion — $200 mil­lion up­front. Za­vod­nick is lin­ing it up to re­place steroids in the top­i­cal space. The most se­vere pso­ri­a­sis pa­tients can grad­u­ate to ul­tra-ef­fec­tive bi­o­log­ics, he says, where he still sees a role for the cream as an add-on ther­a­py.
"Pa­tients that have se­vere … large body sur­face ar­eas of im­pact, they're still go­ing to get orals and they're still go­ing to get in­jecta­bles. But they're go­ing to be get­ting an ac­com­pa­nied non­s­teroidal top­i­cal that they could use for as long as they want. And I think that's the beau­ty of non­s­teroidals. There's no lim­it to us­age, where with steroids, they're lim­it­ed," Za­vod­nick said.
With plans to ini­ti­ate a Phase III tri­al in atopic der­mati­tis this year, Za­vod­nick says tap­inarof could be the foun­da­tion on which Der­ma­vant builds a "multi­bil­lion-dol­lar or­ga­ni­za­tion." It's a tall or­der — but the com­pa­ny wouldn't be a "Vant" if it didn't promise big things at a fast pace. Ra­maswamy, who found­ed Roivant on the idea that he could pol­ish drugs off the Big Phar­ma dis­card lane, an­nounced ear­li­er this year that he's step­ping back to de­vote more time to the po­lit­i­cal sphere.