With new $106M crossover round, Tenaya preps heart fail­ure pro­grams for the clin­ic — and maybe an IPO
Less than a year and a half since pulling in its last round of fund­ing, Tenaya Ther­a­peu­tics is back with a crossover round that could set it up for an IPO down the road.
Pri­vate and pub­lic in­vestors have now jumped aboard the Tenaya train to the tune of a $106 mil­lion Se­ries C, the com­pa­ny an­nounced Mon­day morn­ing, with the hopes of ad­vanc­ing its lead gene ther­a­py pro­gram for heart fail­ure in­to the clin­ic. Tenaya al­so aims to fund its oth­er heart fail­ure plat­forms, hav­ing made much progress in cel­lu­lar re­gen­er­a­tion and pre­ci­sion med­i­cine as well, CEO Faraz Ali told End­points News.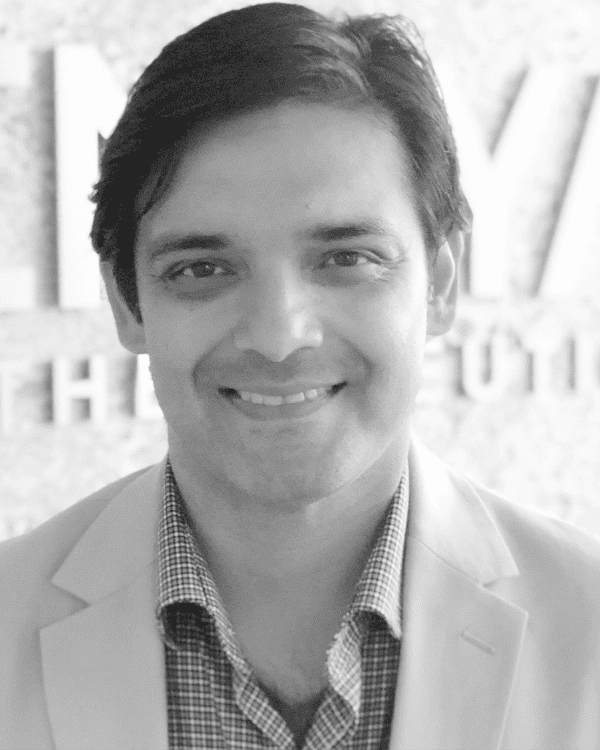 Faraz Ali
"For us it's not about op­por­tunis­ti­cal­ly try­ing to catch an IPO win­dow," Ali said, "but feel­ing that our sci­ence has ar­rived at a point on mul­ti­ple fronts that we have a rea­son to be­lieve that each of these plat­forms can de­liv­er prod­ucts that could be mean­ing­ful in hu­mans."
Ali added that Tenaya hasn't made any con­crete plans for an IPO just yet, but they're "ab­solute­ly think­ing about" go­ing pub­lic, giv­en the mar­ket con­di­tions that have led to a biotech boom over the last 12 months.
The South San Fran­cis­co-based com­pa­ny got start­ed way back in De­cem­ber 2016 with a $50 mil­lion Se­ries A look at how fresh sources of re­gen­er­a­tive cells could po­ten­tial­ly re­pair a dam­aged heart. It had been an area that pre­vi­ous­ly drove a va­ri­ety of large­ly un­suc­cess­ful re­search ef­forts aimed at help­ing pa­tients who have suf­fered from heart at­tacks and strokes.
But Tenaya has grown to about 80 staffers over the last sev­er­al years and built out its three dif­fer­ent plat­forms. Aside from the gene ther­a­py pro­grams, Tenaya is work­ing on a sin­gle AAV vec­tor-based cell ther­a­py and a small mol­e­cule treat­ment for dif­fer­ent heart fail­ure pop­u­la­tions.
In Oc­to­ber 2019, Ali led a $92 mil­lion Se­ries B, and Tenaya hadn't yet dis­closed many of its tar­gets. Now, how­ev­er, they're ready to dish on the de­tails. Their lead can­di­date is tar­get­ing ge­net­ic hy­per­trophic car­diomy­opa­thy due to mu­ta­tions in the MYBPC3 gene, with an AAV gene ther­a­py, in both adults and chil­dren.
The dis­ease it­self has a broad range of symp­toms, with some adults ex­pe­ri­enc­ing no symp­toms for years while oth­ers can die with­in a few weeks of be­ing born. It es­sen­tial­ly caus­es sick­en­ing of the heart ven­tri­cles, Ali said, caus­ing re­duc­tions in ejec­tion frac­tion. There's cur­rent­ly no tar­get­ed ther­a­py for the dis­ease, and Tenaya is aim­ing to be the first to de­liv­er a healthy copy of the gene.
They're con­sid­er­ing an IV in­fu­sion for­mu­la­tion or a pos­si­ble de­liv­ery clos­er to the heart. To ac­com­plish this and low­er man­u­fac­tur­ing costs, Tenaya has al­so in­vest­ed in its own catheters.
Be­yond that, the com­pa­ny is re­search­ing an­oth­er gene ther­a­py in­volv­ing DWORF, a mi­cro-pep­tide act­ing on the SER­CA path­way. There's al­so a pro­gram fo­cused on car­diac re­gen­er­a­tion, us­ing a sin­gle AAV vec­tor to de­liv­er com­bi­na­tions of mul­ti­ple genes that dri­ve in vi­vo re­pro­gram­ming of car­diac fi­brob­lasts to cre­ate new heart mus­cle cells, as well as a small mol­e­cule go­ing af­ter a still-un­named tar­get to treat ge­net­ic di­lat­ed car­diomy­opa­thy.
And as Tenaya pre­pares to po­ten­tial­ly go pub­lic, they're look­ing at a tra­di­tion­al IPO rather than a SPAC, which has al­so seen sky­rock­et­ing amounts of cap­i­tal re­cent­ly.
"The heart fail­ure field had re­al­ly fall­en out of fa­vor for a pe­ri­od of time," Ali said. "Tra­di­tion­al small mol­e­cule pro­grams against some of the usu­al tar­gets … had sort of pe­tered out, and there were sev­er­al fail­ures in large out­come stud­ies. So some­thing had to change."
Mon­day's round was led by RTW In­vest­ments, and new in­vestors RA Cap­i­tal, Fi­deli­ty Man­age­ment & Re­search Com­pa­ny and funds and ac­counts ad­vised by T. Rowe Price. Tenaya saw ad­di­tion­al par­tic­i­pa­tion from all ex­ist­ing in­vestors in­clud­ing The Col­umn Group, Cas­din Cap­i­tal, GV and oth­ers.