With new buy­out, J&J jumps back in on a sto­ried but trou­bled Holy Grail tar­get
Over a decade ago, some phar­ma ex­ec­u­tives fell in love with a mol­e­cule called ra­pamycin and its ge­net­ic tar­get, called mTOR. (Lit­er­al­ly: "mol­e­c­u­lar tar­get of ra­pamycin.")
It was easy to see why. Orig­i­nal­ly iden­ti­fied in 1972 by an In­di­an-Cana­di­an chemist, who hid it in ice cream tubs in his freez­er and then smug­gled it in­to the US af­ter the com­pa­ny he worked for asked him to aban­don the pro­gram, it was fi­nal­ly ap­proved in 1999 as an im­muno­sup­pres­sant for or­gan trans­plant re­cip­i­ents.
But it showed a wide range of strange ef­fects. Broad­ly speak­ing, it seemed to stop cells from di­vid­ing — a fea­ture seen most no­tably in ex­per­i­ments show­ing mice, giv­en the drug, lived about 12% longer.
It could al­so, it seemed, slow the growth of heart tis­sue on stents — an in­di­ca­tion where it's now used — and slow the growth of can­cer cells. This was seen in rig­or­ous an­i­mal mod­els and, anec­do­tal­ly, in the In­di­an-Cana­di­an chemist him­self, Suren­dra Nath Se­h­gal, who start­ed tak­ing ra­pamycin af­ter be­ing di­ag­nosed with what doc­tors said was ter­mi­nal colon can­cer. He lived five years, on­ly dy­ing af­ter he stopped.
So Mer­ck, No­var­tis and oth­ers start­ed de­vel­op­ing new com­pounds to go af­ter the same tar­get. In the clin­ic, though, the ef­fects were less pro­nounced. And the drugs could some­times bring fa­tal side ef­fects. In 2012, an FDA pan­el round­ly re­ject­ed a Mer­ck can­di­date in a rare sar­co­ma, say­ing the ben­e­fits didn't out­weigh the risks.
Al­though one No­var­tis mTOR-tar­get­ing drug, everolimus, was ap­proved for sev­er­al can­cers, most drug com­pa­nies moved on. No­var­tis it­self of­floaded its mTOR pipeline to PureTech in 2017.
Now, though, J&J is get­ting back in the game. The phar­ma an­nounced on Wednes­day it bought, for an undis­closed sum, a tiny biotech known as Anakuria Ther­a­peu­tics.
Spun out of Nav­i­tor Phar­ma­ceu­ti­cals, an mTOR-fo­cused biotech that's hung around qui­et­ly since its launch in 2009, Anakuria has a port­fo­lio of ra­pamycin-like mol­e­cules. One, known as AT-20494, is ready for first-in-hu­man tri­als, Nav­i­tor said in a state­ment.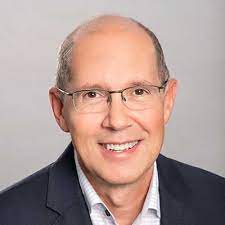 Tom Hugh­es
J&J will test it in dom­i­nant poly­cys­tic kid­ney dis­ease, a pro­gres­sive ge­net­ic dis­or­der where cysts grow to cov­er the kid­neys, caus­ing a range of symp­toms.
Al­though re­searchers have ad­vised against us­ing ra­pamycin di­rect­ly in such pa­tients be­cause of its ex­treme side ef­fects, they've the­o­rized some type of mTOR in­hibitor could help slow cyst growth. Pre­sum­ably, J&J sees the new mol­e­cule as safer and more se­lec­tive.
"We are thrilled that the po­ten­tial val­ue and sub­stan­tial­ly dif­fer­en­ti­at­ed pro­file of Anakuria's mTORC1 in­hibitor pro­gram can be ex­plored with Janssen," Nav­i­tor CEO Tom Hugh­es said in a state­ment.