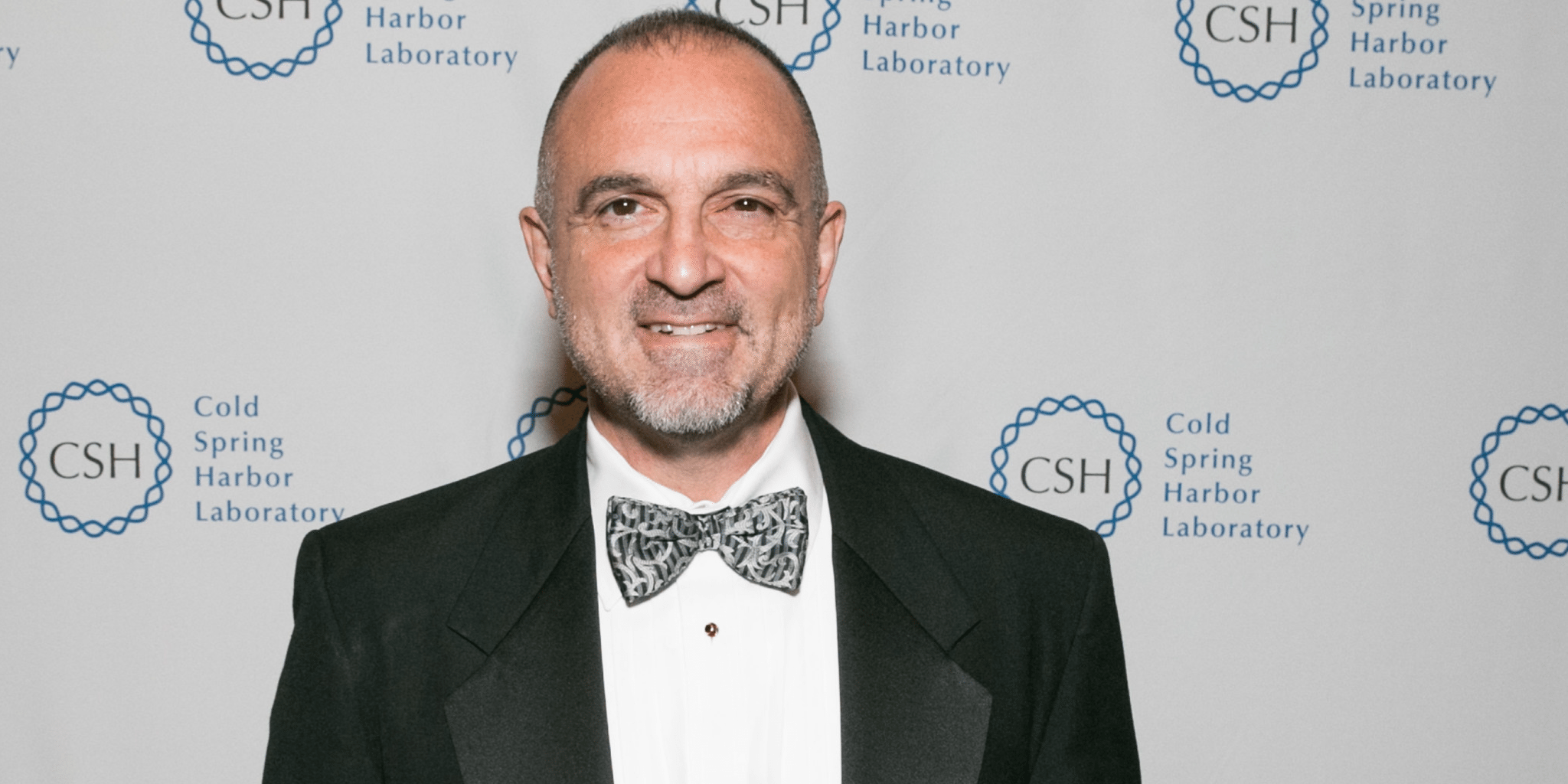 With No­var­tis and Roche gun­ning to carve up Eylea fran­chise, Re­gen­eron has an­oth­er PhI­II suc­cess sto­ry to tell
Work­ing fu­ri­ous­ly to stay ahead of two pow­er­house ri­vals in No­var­tis and Roche, Re­gen­eron to­day is run­ning out a promis­ing set of fresh top-line da­ta for its fran­chise drug Eylea. And one promi­nent an­a­lyst quick­ly re­ward­ed them with a pro­jec­tion of $700 mil­lion in added sales in 5 years.
Re­searchers led by chief sci­en­tif­ic of­fi­cer George Yan­copou­los say they hit the pri­ma­ry end­point in their Phase III study for se­vere non-pro­lif­er­a­tive di­a­bet­ic retinopa­thy, set­ting up a sup­ple­men­tal ap­pli­ca­tion at the FDA.
The block­buster drug had lit­tle prob­lem over­com­ing a place­bo in the Panora­ma study, with 58% in the drug arms scor­ing at least a two-step im­prove­ment in the di­a­bet­ic retinopa­thy sever­i­ty scale com­pared to on­ly 6% for the sham.
Re­gen­eron shares bumped up 2% in mid-morn­ing trad­ing on Mon­day.
An­a­lysts fo­cused on Re­gen­eron $REGN have been look­ing to the Panora­ma da­ta to give them a fresh set of num­bers they can use to com­pare Eylea with two ex­per­i­men­tal meds mov­ing up the pipeline: No­var­tis' $NVS brolu­cizum­ab (RTH258) and Roche's $RHH­BY RG7716.
As ex­pect­ed, Leerink's Ge­of­frey Porges led the cheer­ing sec­tion for Re­gen­eron, where he's been an un­abashed sup­port­er.
(T)his re­sult opens up a sig­nif­i­cant new mar­ket for Eylea, which could ex­pand the ad­dress­able pool of pa­tients in the broad­er di­a­bet­ic eye dis­ease in­di­ca­tion by 30-40% com­pared to the cur­rent DME-on­ly in­di­ca­tion. We an­tic­i­pate US ap­proval and launch for this in­di­ca­tion for Eylea in 2019E, and al­ready in­clude US sales es­ti­mates for Re­gen­eron of $200mm in 2019E, grow­ing to $700mm by 2023E. Over­all, our US Eylea sales es­ti­mate in 2019E of $4,397mm is 6% high­er than re­cent con­sen­sus, and our 2023E es­ti­mate of $4,992mm is 19% high­er than re­cent con­sen­sus, which sug­gests that con­sen­sus is not valu­ing this in­cre­men­tal in­di­ca­tion.
Re­gen­eron is field­ing a full slate of new tri­als in a dri­ve to stay out front, in­clud­ing a study of its own quar­ter­ly dos­ing reg­i­men. Late last year, though, Re­gen­eron and Bay­er were forced to halt work on a next-gen com­bo to suc­ceed Eylea af­ter it couldn't beat the stan­dard bear­er in a mid-stage study.
No­var­tis has been par­tic­u­lar­ly ag­gres­sive with its block­buster fore­cast for brolu­cizum­ab, which it ex­pects will hit the mar­ket next year with an eas­i­er dos­ing sched­ule af­ter post­ing pos­i­tive da­ta com­pared to Eylea. And Roche, no slouch in the com­pe­ti­tion game, is mov­ing through the clin­ic with its own block­buster slay­er.
Di­a­bet­ic retinopa­thy of­ten starts as NPDR, a con­di­tion that af­fects more than a half mil­lion peo­ple in the US, ac­cord­ing to Re­gen­eron. As the ail­ment pro­gress­es in­to di­a­bet­ic retinopa­thy — a con­di­tion that af­flicts mil­lions — leaky blood ves­sels dis­tort vi­sion.
It's hard to over­es­ti­mate the im­por­tance of this drug to Re­gen­eron. Even as the big biotech brings on new drugs with Sanofi, world­wide sales of Eylea hit close to $6 bil­lion last year, dwarf­ing any in­come it earned from the rest of its port­fo­lio com­bined.
"This is the first time a ther­a­py has demon­strat­ed it can re­verse dis­ease pro­gres­sion in pa­tients with mod­er­ate­ly se­vere to se­vere non-pro­lif­er­a­tive di­a­bet­ic retinopa­thy with­out di­a­bet­ic mac­u­lar ede­ma, in a tri­al specif­i­cal­ly de­signed to study this pop­u­la­tion," said Yan­copou­los. "Pa­tients in the tri­al con­tin­ue to be eval­u­at­ed to de­ter­mine if Eylea can pre­vent pro­gres­sion to neo­vas­cu­lar vi­sion-threat­en­ing com­pli­ca­tions or di­a­bet­ic mac­u­lar ede­ma. We look for­ward to shar­ing one-year re­sults lat­er this year."
---
George Yan­copou­los, Re­gen­eron R&D chief.