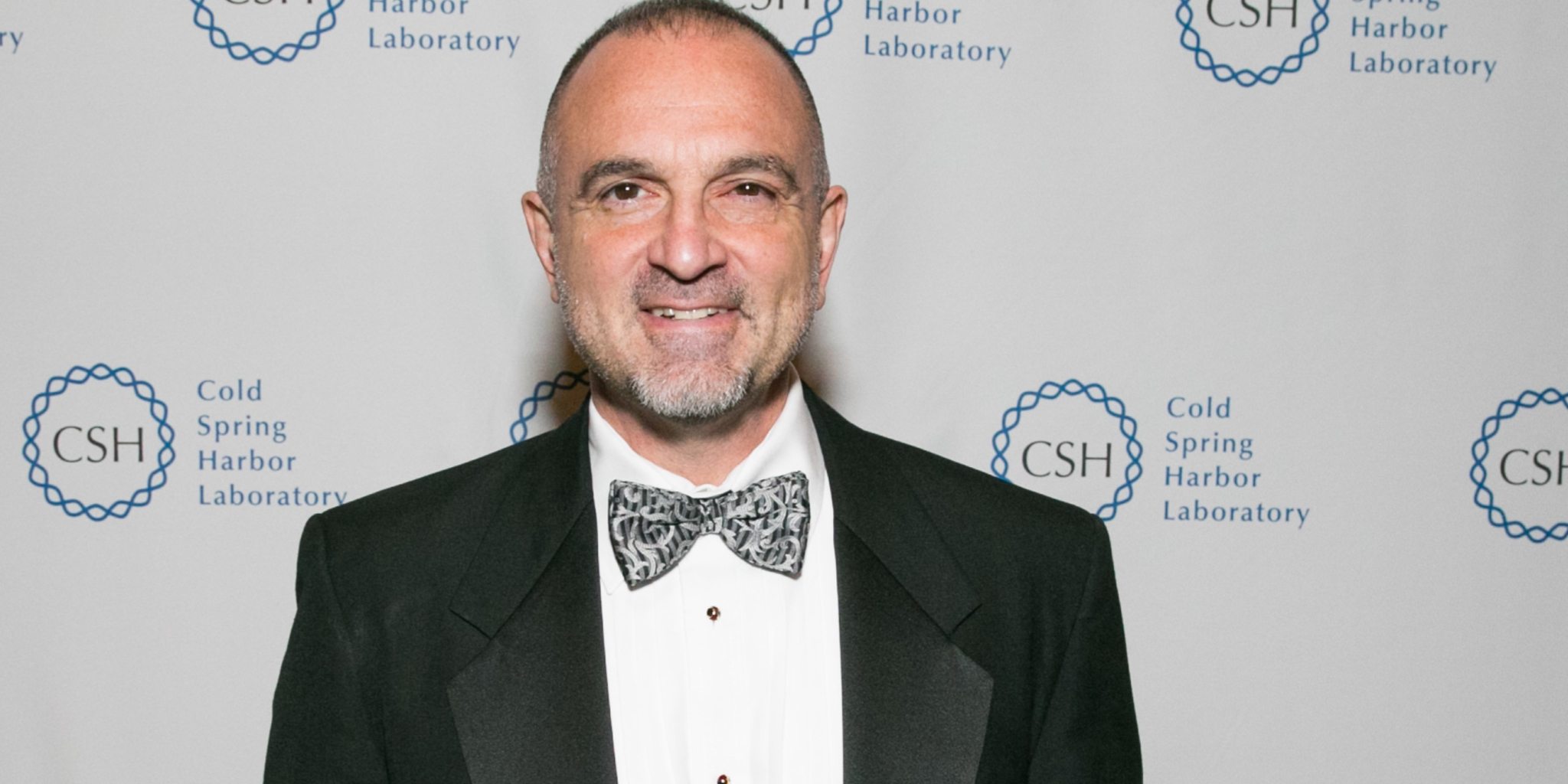 With No­var­tis clos­ing in, Re­gen­eron scraps Eylea com­bo drug in a ma­jor set­back
Just a few weeks af­ter No­var­tis $NVS spelled out ex­act­ly why it be­lieves RTH258 can carve out a block­buster chunk of Re­gen­eron's AMD mar­ket for Eylea, its big ri­val says that a next-gen com­bo won't be rid­ing to their res­cue.
Ear­ly Mon­day Re­gen­eron $REGN said both Phase II stud­ies of nes­vacum­ab — an an­giopoi­etin2 (Ang2) an­ti­body — in com­bi­na­tion with Eylea failed to beat a so­lo ver­sion of their flag­ship ther­a­py. And that's forc­ing both Re­gen­eron and its al­lies at Bay­er — which paid $50 mil­lion up­front to part­ner here — to drop Phase III plans.
The com­bi­na­tion "did not pro­vide suf­fi­cient dif­fer­en­ti­a­tion to war­rant Phase III de­vel­op­ment," Re­gen­eron not­ed in a short state­ment. The da­ta will have to wait for an up­com­ing sci­en­tif­ic con­fer­ence.
Re­gen­eron shares dropped 2.5% in pre-mar­ket trad­ing on Mon­day.
The lat­est set­back at Re­gen­eron for their oph­thal­mol­o­gy group comes a lit­tle more than a year af­ter its an­ti-PDGF an­ti­body rin­u­cum­ab com­bined with its block­buster drug failed a Phase II for age-re­lat­ed mac­u­lar de­gen­er­a­tion. There was a slight im­prove­ment in vi­sion, but it wasn't enough to make a com­mer­cial dif­fer­ence for Re­gen­eron.
Ear­li­er this month, No­var­tis de­vel­op­ment chief Vas Narasimhan spelled out a key suc­cess for RTH258 from their am­bi­tious late-stage de­vel­op­ment ef­fort. At week 16 the two RTH258 arms had 33% and 35% few­er pa­tients with dam­ag­ing reti­nal flu­id, and at 48 weeks one arm had 41% few­er pa­tients in the dan­ger zone, com­pared to the com­peti­tor. Ac­tive dis­ease was ob­served in 23.5% of brolu­cizum­ab 6 mg pa­tients ver­sus 33.5% of afliber­cept pa­tients in HAWK, and in 21.9% of brolu­cizum­ab pa­tients ver­sus 31.4% of afliber­cept pa­tients in HAR­RI­ER. And there's a lot at stake, with Re­gen­eron tak­ing in $953 mil­lion in US Eylea sales in Q3.
No­var­tis is bet­ting that mov­ing pa­tients from once every 8 weeks for Re­gen­eron's flag­ship ther­a­py to a 12-week reg­i­men will win over a big slice of the mar­ket. Re­gen­eron, mean­while, is left with their own pro­gram to demon­strate suc­cess with a quar­ter­ly in­jec­tion of Eylea.
Back-to-back set­backs like this are un­usu­al for Re­gen­eron, which has en­joyed a se­ries of de­vel­op­ment suc­cess­es. CSO and co-founder George Yan­copou­los, though, says it's hard to im­prove on a drug like Eylea, adding that the com­pa­ny is still hard at it in oph­thal­mol­o­gy.
We ex­pect to re­port re­sults in the first half of 2018 from our EYLEA Phase III study in di­a­bet­ic retinopa­thy, which rep­re­sents a grow­ing pa­tient pop­u­la­tion with sig­nif­i­cant need. We al­so con­tin­ue to in­vest in ad­di­tion­al R&D ap­proach­es in oph­thal­mol­o­gy with the goal of pro­vid­ing new in­no­va­tions to pa­tients with se­ri­ous vi­sion-threat­en­ing dis­eases.
---
Im­age: Re­gen­eron R&D Chief George Yan­copou­los Get­ty