Woe­ful Ax­o­vant starts ax­ing staff, but de­part­ing CEO David Hung gets a $2.6M ex­it pack­age/bonus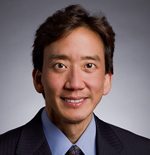 David Hung
When the high-pro­file biotech ex­ec David Hung signed on to helm Ax­o­vant $AX­ON back on April 10, the stock was still rid­ing high at $22 a share. On Wednes­day, a day af­ter Hung re­signed, the stock closed at $1.63 — which some might con­sid­er gen­er­ous giv­en that he and his team had just dropped out fol­low­ing the im­plo­sion of the biotech's lead drug for Alzheimer's and Parkin­son's.
But just be­cause the com­pa­ny failed so woe­ful­ly — cap­ping the cat­a­stro­phe with a mis­cue on a neg­a­tive da­ta point — doesn't mean that Hung will leave un­com­pen­sat­ed for his work.
In an SEC fil­ing on Wednes­day Ax­o­vant not­ed that Hung is pick­ing up $2.26 mil­lion in sev­er­ance. He's al­so get­ting a $330,000 bonus, bring­ing the to­tal to right at $2.6 mil­lion. And he won't have to wor­ry about pay­ing for health­care for the next 18 months, 8 months longer than his tenure at the com­pa­ny.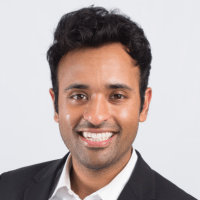 Vivek Ra­maswamy
As for the staff, Ax­o­vant says it be­gan the process of lay­ing off em­ploy­ees as well as trans­fer­ring oth­ers. The biotech didn't spell out how many staffers are on their way out, but their group to­tal sev­er­ance amounts to $1.5 mil­lion, sig­nif­i­cant­ly less than what Hung is get­ting so­lo.
Fi­nal­ly, Hung is stay­ing on in a way, as an ad­vis­er to Vivek Ra­maswamy's Roivant Sci­ences.
Fail­ure doesn't pay as well as suc­cess. The biotech CEO made $354 mil­lion from the sale of Medi­va­tion, which Pfiz­er bought for $14 bil­lion. Ax­o­vant's mar­ket cap sits at $175 mil­lion — down bil­lions from the top.