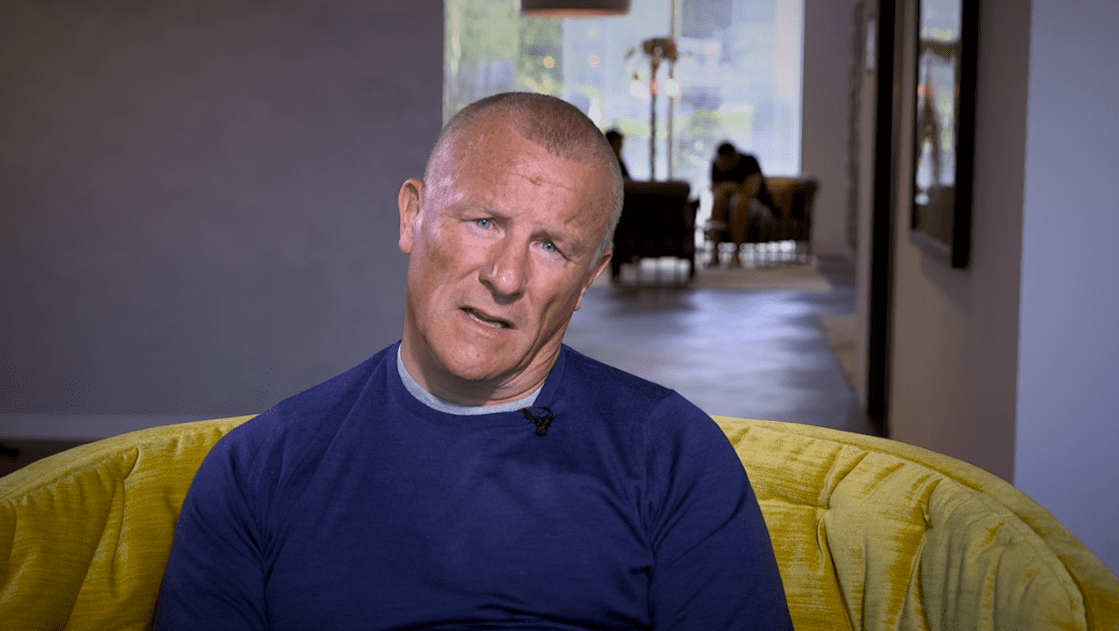 Neil Woodford. Woodford Investment Management via YouTube
Wood­ford braces po­lit­i­cal storm as UK fi­nan­cial reg­u­la­tors scru­ti­nize fund sus­pen­sion
The shock of Neil Wood­ford's de­ci­sion to block with­drawals for his flag­ship fund is still rip­pling through the rest of his port­fo­lio — and be­yond. Un­der po­lit­i­cal pres­sure, UK fi­nan­cial reg­u­la­tors are now tak­ing a hard look while in­vestors con­tin­ue to flee.
In a re­sponse let­ter to an MP, the Fi­nan­cial Con­duct Au­thor­i­ty re­vealed that it's opened an in­ves­ti­ga­tion in­to the sus­pen­sion fol­low­ing months of en­gage­ment with Link Fund So­lu­tions, which tech­ni­cal­ly del­e­gat­ed Wood­ford's firm to man­age its funds.
Ear­li­er this month, in­vestors were abrupt­ly no­ti­fied that they would not be al­lowed to re­deem, sell, trans­fer or can­cel their shares in the Wood­ford Eq­ui­ty In­come Fund for at least 28 days. At that point, as­sets added up to £3.7 bil­lion — down from £10.2 bil­lion just two years ago due large­ly to an ex­o­dus of in­vestors dis­ap­point­ed with the fund's per­for­mance.
An­drew Bai­ley, FCA chief ex­ec­u­tive, shed some light on the fi­nal straw that forced Wood­ford's hand:
Dur­ing May 2019, net out­flows (mean­ing re­demp­tions were larg­er than sub­scrip­tions) av­er­aged one per cent of [net as­set val­ue] per week. How­ev­er, the re­demp­tion re­quests on 31st May and the 3rd June amount­ed to £296m, rep­re­sent­ing 8.2% of NAV, with the fund hold­ing no cash at the time, hav­ing pre­vi­ous­ly drawn down some of an over­draft fa­cil­i­ty. Funds are per­mit­ted to have ac­cess to over­draft fa­cil­i­ties, to pro­vide liq­uid­i­ty where nec­es­sary, but the val­ue of the over­draft is re­strict­ed rel­a­tive to the size of the fund. The re­demp­tions on 31st May and 3rd June were very high and co­in­cid­ed with the re­pay­ment of the over­draft.
Wood­ford's whole busi­ness is reel­ing. As much as the fund man­ag­er tried to stress that the sus­pen­sion was lim­it­ed to the Eq­ui­ty Fund, in­vestors have pulled out of the Fo­cus Fund (which is still open) and sent shares of the FTSE 250-list­ed Pa­tient Cap­i­tal Trust down more than 30%. Among the dis­en­chant­ed was Har­g­reaves Lans­down — which has in the past sold and pro­mot­ed the Wood­ford funds via its re­tail in­vest­ment plat­form — pulling its en­tire po­si­tion of £45 mil­lion from the Fo­cus Fund.
On Tues­day Fi­deli­ty, an­oth­er house­hold name in per­son­al in­vest­ment, said it's al­so ban­ning clients from putting new mon­ey in­to the Fo­cus Fund.
Wood­ford has made a slew of biotech in­vest­ments, many of which have soured. They ranged from Cir­cas­sia and Alk­er­mes, both hit by set­backs in 2016, to on­go­ing trou­bles at now-pen­ny stock biotech North­west Bio­ther­a­peu­tics. More re­cent­ly, Prothena owned up to ut­ter fail­ure in two late-stage tests of its lead drug, which was ul­ti­mate­ly rel­e­gat­ed to the scrap heap.
Cen­tral to the sus­pen­sion de­ba­cle was the pro­por­tion of illiq­uid and/or un­list­ed as­sets in the Eq­ui­ty Fund port­fo­lio, which made it hard­er to re­trieve cus­tomers' in­vest­ments on de­mand. Bai­ley sug­gest­ed that un­list­ed se­cu­ri­ties made up around 20% of the Eq­ui­ty Fund in Feb­ru­ary — al­most dou­ble the re­quired lev­el — hav­ing breached that lim­it twice in 2018.
Mean­while, Wood­ford has at­tract­ed the ire of Nicky Mor­gan, chair of the Par­lia­men­tary trea­sury com­mit­tee, for still pock­et­ing as much as £100,000 in to­tal man­age­ment fees from in­vestors who were es­sen­tial­ly trapped. Mor­gan has since is­sued in­quiries to the FCA and Har­g­reaves Lans­down on their knowl­edge of the mat­ter.
Bai­ley and Charles Ran­dell, chair­man of the FCA, are set to give ev­i­dence at a trea­sury com­mit­tee meet­ing next week.
In a state­ment pro­vid­ed to the Fi­nan­cial Times, Wood­ford In­vest­ment Man­age­ment said they're co­op­er­at­ing with the in­ves­ti­ga­tion and in­sists the brief spikes in per­cent­age of un­list­ed stock hold­ings did not con­sti­tute breach­es.
"Wood­ford al­ways pro­vid­ed month-end da­ta for in­vestors and at no time was there a month-end pas­sive breach," they said. "The FCA ref­er­ence to breach­es in Feb­ru­ary and March 2018 re­lates to two in­ad­ver­tent in­tra-month pas­sive breach­es, both re­solved be­fore month-end."