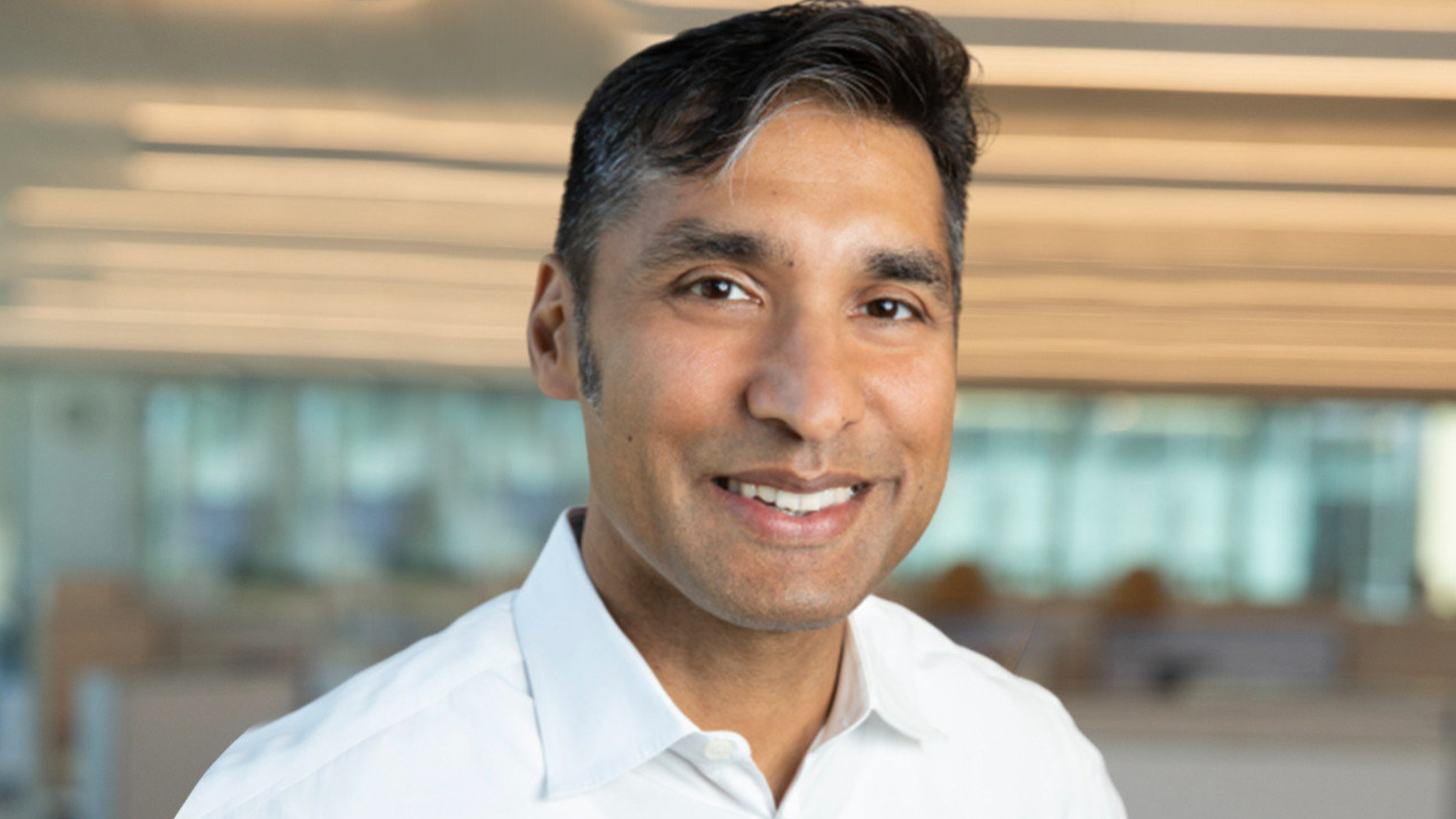 Asit Parikh, MOMA Therapeutics CEO
Work­ing like a ma­chine dur­ing the pan­dem­ic, MO­MA taps in­vestors to bankroll its 'mol­e­c­u­lar ma­chi­nes'
For a biotech that opened its lab the week be­fore the pan­dem­ic shut­tered many of­fices, MO­MA Ther­a­peu­tics has ex­pe­ri­enced hard­ly a blip in op­er­a­tions, so much so that it at­tract­ed 15-year Take­da vet Asit Parikh last year as CEO and — amid a wilt­ing fi­nanc­ing en­vi­ron­ment — a $150 mil­lion Se­ries B to take on the ma­chine.
So-called mol­e­c­u­lar ma­chines, that is. The Third Rock Ven­tures-in­cu­bat­ed start­up will use the pro­ceeds to bankroll con­tin­ued work on the class of en­zymes that "gen­er­ate force and mo­tion with­in cells," Parikh told End­points News.
About half of the near­ly 500 en­zymes in this class "have been linked to some form of dis­ease," the CEO said, not­ing some are known for un­wind­ing DNA to aid its repli­ca­tion, oth­ers for de­grad­ing pro­teins to as­sist in shut­tling through­out the cell.
The en­zymes "grind like a work cy­cle, if you will," Parikh said. Sim­i­lar to the seem­ing­ly non-stop work that MO­MA's 54 em­ploy­ees have been putting in­to the start­up, the CEO said.
"Peo­ple start­ed work­ing nights and week­ends. Some of our ju­nior sci­en­tists, one of them pulled a 24-hour shift on a Sun­day to keep the projects go­ing and to keep the sci­ence mov­ing," the CEO said. "And it's thanks to their hard work, but al­so their risk tol­er­ance and sac­ri­fices and just want­i­ng to get some of this stuff done, that we are able to have a strong foun­da­tion that's got­ten us to where we are to­day."
That work is geared to­ward MO­MA's tar­get­ed mid-2024 clin­i­cal en­try, as the biotech is boost­ing its team by an­oth­er 10 po­si­tions this year and more in 2023 to fu­el three pre­ci­sion on­col­o­gy pro­grams, Parikh said. All three pro­grams re­volve around a com­mon thread: DNA re­pair, the CEO added.
"The ide­al would be yes­ter­day, but that's prob­a­bly not go­ing to hap­pen now," Parikh jok­ing­ly said of MO­MA en­ter­ing its first hu­man tri­al.
As for the fo­cus on on­col­o­gy — out of a vast field of op­por­tu­ni­ties with mol­e­c­u­lar ma­chines, which in­flu­ences car­dio­vas­cu­lar and res­pi­ra­to­ry dis­eases, im­munol­o­gy and oth­er ar­eas — MO­MA de­cid­ed it was the right path be­cause of the swath of ge­net­ic can­cer data­bas­es to tap in­to.
"The premise to un­der­stand these mol­e­c­u­lar ma­chines at a lev­el that no­body else does, and through the in­tense fo­cus on just one class, have a ben­e­fit on hu­man suf­fer­ing from that," Parikh said.
Now, 25 months af­ter un­veil­ing it­self, MO­MA is out with its sec­ond big round of fi­nanc­ing to set the biotech apart from oth­ers in its na­tive Cam­bridge, MA, and else­where in the drug de­vel­op­ment land­scape. And it on­ly took a few months for Parikh and team to gath­er up the funds af­ter start­ing the raise in mid-Jan­u­ary.
"The key for MO­MA is to be ready for re­al­ly any pos­si­ble for­ward sce­nario, which is the mar­ket im­proves some­what, mar­ket stays the same, or mar­ket gets even tougher than it is to­day, which is hard to imag­ine, but not in­con­ceiv­able," Parikh said. He pre­vi­ous­ly helmed Take­da's GI unit af­ter lead­ing En­tyvio clin­i­cal stud­ies.
Gold­man Sachs led the round and was joined by oth­er new in­vestors Sec­tion 32, Pavil­ion Cap­i­tal, In­vus and LifeSci Ven­ture Part­ners. MO­MA's en­tire Se­ries A in­vestor line­up al­so par­tic­i­pat­ed, in­clud­ing Third Rock, Nex­tech In­vest, Cor­morant, Cas­din Cap­i­tal, Rock Springs Cap­i­tal, Crea­cion Ven­tures, Alexan­dria Ven­ture In­vest­ments and oth­ers kept un­der wraps.