Would Ab­b­Vie's top ex­ecs re­al­ly pull the trig­ger on a $30B M&A deal? Why, yes, ac­tu­al­ly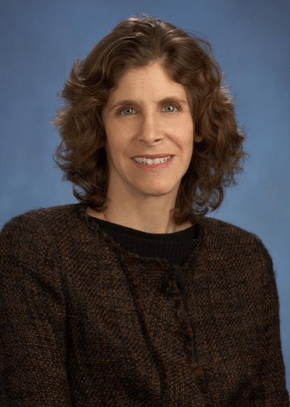 Ja­mi Ru­bin
Leave it to Ja­mi Ru­bin to put the Big Phar­ma CEO on the spot.
On Fri­day's call with the top team at Ab­b­Vie, the salty Gold­man Sachs an­a­lyst asked Ab­b­Vie CEO Rick Gon­za­lez point blank about an ear­li­er com­ment that he had made about his will­ing­ness to do a $20 bil­lion to $30 bil­lion M&A deal.
What fol­lowed was a good deal of bob­bing and weav­ing, with caveats and qual­i­fi­ca­tions aplen­ty. But Gon­za­lez al­so made it clear that if the right block­buster came along, he would pull the trig­ger on a big ac­qui­si­tion.
When we find the right kind of op­por­tu­ni­ty, that we think fits strate­gi­cal­ly that we be­lieve we can get a good re­turn for our in­vestors, fits in­to what we're good at, then we've shown, we're not shy, we'll act on those.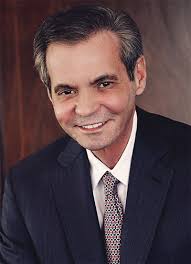 Richard Gon­za­lez
A lit­tle over three years ago, Ab­b­Vie snapped up Phar­ma­cyclics for $21 bil­lion, along with rights to Im­bru­vi­ca. But $20 bil­lion to $30 bil­lion deals these days are rare for a rea­son. Val­u­a­tions are sky high and it's hard to find the right as­set at the right price at that lev­el of M&A. And no­body wants a rep for act­ing reck­less­ly in this mar­ket.
Gon­za­lez:
I mean my ob­jec­tive there was to frame how we viewed large bolt-ons like a Phar­ma­cyclics-like as­set. As we look at, at how we're go­ing to build this busi­ness go­ing for­ward. We ob­vi­ous­ly have a com­mit­ment … that we're go­ing to de­liv­er top tier per­for­mance and we're go­ing to do it over the long-term and we're go­ing to grow through the biosim­i­lar im­pact (on Hu­mi­ra) that we knew we were to face from day one.
So there's noth­ing on the hori­zon right now, but don't rule it out. Ab­b­Vie is think­ing in block­buster terms for when it faces gener­ic com­pe­ti­tion on Hu­mi­ra in 2023, blow­ing a multi­bil­lion-dol­lar hole in its top line.
Im­bru­vi­ca's sales growth is help­ing Gon­za­lez make that case, and the new ap­proval for Orilis­sa is help­ing prove that the ag­gres­sive Ab­b­Vie is mov­ing for­ward where it counts in new prod­uct de­vel­op­ment. But af­ter Ro­va-T flopped, af­ter they spent a painful $6 bil­lion on the up­front, Ab­b­Vie's top team re­mains cu­ri­ous about the big fish that are still out there in the glob­al pipeline. And they have the cash to back it up.