Yale spin­out re-en­gi­neers an im­munother­a­py GSK, oth­ers once aban­doned
Be­gin­ning in 2004, Glax­o­SmithK­line ran 5 dif­fer­ent tri­als to see if giv­ing pa­tients a mol­e­cule called IL-18 could treat their can­cers. An ear­ly form of im­munother­a­py, it was sup­posed to boost the body's nat­ur­al abil­i­ty to fight tu­mors.
It didn't. The largest of the stud­ies was ter­mi­nat­ed ear­ly; the tu­mors pro­gressed af­ter around 7 months no mat­ter how much IL-18 you gave them. The field even­tu­al­ly moved on both from IL-18 and, to a de­gree, from the class of im­mune mod­u­la­tors, called cy­tokines, in gen­er­al.
Fail­ure is par the course in can­cer re­search. Still, this par­tic­u­lar fail­ure both­ered Yale im­mu­nol­o­gist Aaron Ring. Sim­i­lar mol­e­cules, IL-2 and IL-15, had been ap­proved as drugs, and when he searched a cou­ple years ago for path­ways that may have been over­looked in drug de­vel­op­ment, the search turned up IL-18; T cells and nat­ur­al killer cells around the tu­mor were cov­ered in re­cep­tors for it. In the­o­ry, you should've been able to send IL-18 and stim­u­late them.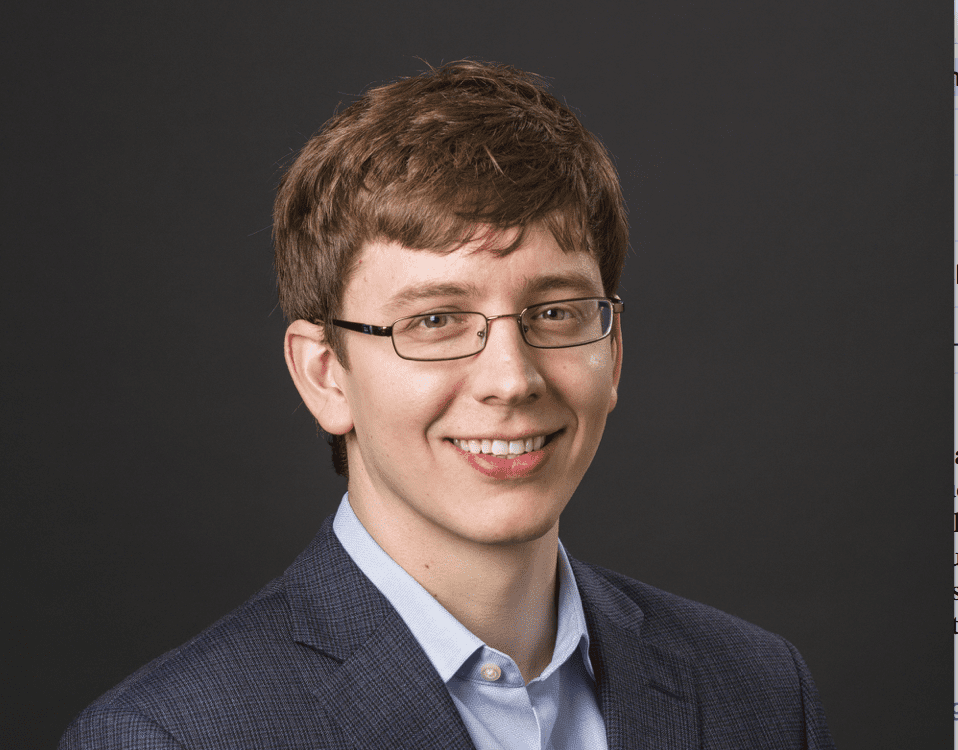 Aaron Ring
"It looked like this open port we could tap in­to and send this pow­er­ful pro-in­flam­ma­to­ry mes­sage," Ring told End­points News. "So we were re­al­ly in­trigued by this para­dox that IL-18 had been tried in the clin­ic and failed and not due to safe­ty con­cerns but for lack of ef­fi­ca­cy."
The an­swer, Ring learned, was that de­coy re­cep­tors around the tu­mor were soak­ing up that IL-18, ef­fec­tive­ly neu­ter­ing it. Al­though the de­coy re­cep­tor is ex­pressed through­out the body, Ring found it was par­tic­u­lar­ly present around can­cers. So he and his team de­vel­oped a de­coy for the de­coy, a pro­tein that would bind on­ly to IL-18 re­cep­tors and not the vari­ant. Ring pub­lished the re­sults yes­ter­day in Na­ture, and with it, an­nounced the launch of a new biotech that, with $25 mil­lion in back­ing, will try to put their new pro­tein in­to the clin­ic by next year.
If it holds up, the new pro­tein, called DR-18, could be giv­en with oth­er im­munother­a­pies such as PD-1 in­hibitors or CAR-T to en­hance their ef­fec­tive­ness. DR-18 could ef­fec­tive­ly act as a check­point ther­a­py for the in­nate im­mune sys­tem, amp­ing up both nat­ur­al killer cells and T cells' abil­i­ty to at­tack a tu­mor. In a re­view pub­lished the same day, Mark Smyth of the QIMR Berghofer Med­ical Re­search In­sti­tute, said the study had "broad trans­la­tion­al im­pli­ca­tions."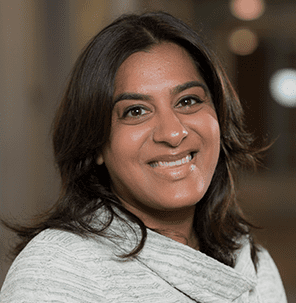 So­nia Shar­ma
So­nia Shar­ma, as­sis­tant pro­fes­sor at the La Jol­la In­sti­tute for Im­munol­o­gy, called the Na­ture pa­per "el­e­gant" and "clever" and a "re­al­ly nice proof of con­cept" for bring­ing cy­tokines back in­to can­cer re­search. Still, she cau­tioned there could be se­ri­ous dif­fi­cul­ties mov­ing it from mice to hu­mans.
Can­cer treat­ments that af­fect the adap­tive im­mune sys­tem, such as check­point ther­a­pies and CAR-T, can cause that sys­tem to go in­to over­drive, some­times killing tu­mors but al­so oc­ca­sion­al­ly lead­ing to dan­ger­ous hy­per-in­flam­ma­tion. Over­stim­u­lat­ing the in­nate im­mune sys­tem can be even more harm­ful, she said, be­cause a sig­nal like IL-18 af­fects a broad­er range of cells and path­ways.
The body makes the de­coy mol­e­cule — known tech­ni­cal­ly as IL-18BP or IL-18 bind­ing pro­tein — pre­cise­ly be­cause too much IL-18 can lead to hy­per­in­flam­ma­tion au­toim­mune dis­or­ders. Se­vere ad­verse events have been seen with oth­er in­ter­leukins and oth­er drugs that change the in­nate im­mune sys­tems, such as STING in­hibitors.
"The body's turn­ing up IL-18BP for a rea­son," Shar­ma told End­points. "This is go­ing to hinge on how they de­liv­er this, be­cause in­fus­ing a pa­tient with a com­bi­na­tion of IL-18 that isn't sen­si­tive to its nat­ur­al in­hibitor and then com­bin­ing that with an an­ti PD-1 might in­duce se­ri­ous side ef­fects."
Ring's team built DR-18 us­ing a No­bel Prize-win­ning process called "di­rect­ed evo­lu­tion." Es­sen­tial­ly, they made 250 mil­lion ran­dom ge­net­ic vari­a­tions of IL-18, search­ing for one that would bind to IL-18 and not IL-18BP. Be­cause the de­coy mol­e­cule is much bet­ter at bind­ing to IL-18 than the ac­tu­al re­cep­tor, they found on­ly 11 dif­fer­ent vari­ants that fit the cri­te­ria. They whit­tled those to two, and then, af­ter look­ing at how each stim­u­lat­ed test-tube nat­ur­al killer cells, one.
In mice tu­mors, they found, IL-18 had lit­tle ef­fect but DR-18 worked at a "com­men­su­rate or su­pe­ri­or" rate to PD-1 ther­a­py. When they com­bined DR-18 and a PD-1 in­hibitor, the tu­mors dis­ap­peared in most of the mice. Fur­ther analy­sis showed this hap­pened be­cause of the mol­e­cule chang­ing the make­up of T cells around the tu­mor and re-ac­ti­vat­ing NK cells.
The pa­per ac­knowl­edged the po­ten­tial for tox­i­c­i­ties but said pre­clin­i­cal da­ta found the drug would be well-tol­er­at­ed.
The new com­pa­ny, called Sim­cha Ther­a­peu­tics, will try to ad­vance the drug in­to the clin­ic by the first half of 2021. So far, it's just been Ring and a se­ries of con­sul­tants and board mem­bers — no em­ploy­ees — but with the new fi­nanc­ing, they will now look to fill out a team. In­vestors in­clud­ed WuXi AppTec's Cor­po­rate Ven­ture Fund, Se­quoia Cap­i­tal Chi­na, and Con­necti­cut In­no­va­tions.
Al­though it's Ring's first com­pa­ny, it won't be his first li­censed com­pound. In 2012, as a grad­u­ate stu­dent, he co-in­vent­ed an IL-2 drug that's now in pre­clin­i­cal stud­ies at Medicen­na Ther­a­peu­tics. A year lat­er, he pub­lished a CD-47 drug in Sci­ence that's now the lead drug for ALX On­col­o­gy.
DR-18 is Sim­cha's on­ly as­set for now, but Ring said the same tech­niques could be used to re­vive a range of oth­er cy­tokines and im­munother­a­pies that drug com­pa­nies aban­doned be­cause of ear­ly bi­o­log­i­cal lim­i­ta­tions.
"It's re­al­ly an ar­che­type," he said. "It's a tem­plate for how we would ap­proach oth­er types of cy­tokines and mol­e­cules. Es­sen­tial­ly, the idea is we don't want to ac­cept na­ture's so­lu­tion."