Za­vante CEO sells his late-stage an­tibi­ot­ic biotech to Nabri­va — grab­bing the helm in the deal
The last time I talked to Za­vante CEO Ted Schroed­er in the spring of 2017, he was steer­ing his an­tibi­ot­ic Zolyd (fos­fomycin for in­jec­tion, or ZTI-01), plan­ning to squeak past the goal lines at the FDA with­out a pen­ny to spare of his $45 mil­lion in in­vestor back­ing.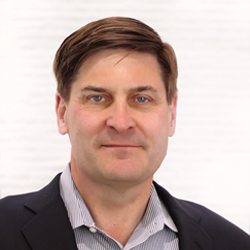 Ted Schroed­er
The an­tibi­ot­ic is an old one, out­side the US, and he had grabbed coun­try rights in ex­pec­ta­tions that it would work as ex­pect­ed.
Now, about 15 qui­et months lat­er, we heard Tues­day af­ter­noon that Nabri­va $NBRV is step­ping in to buy the an­tibi­ot­ic and hus­tle it to reg­u­la­tors — in­di­cat­ing that Schroed­er's old time­line and bud­get may have gone a lit­tle south some­how.
Nabri­va is hand­ing over 8.2 mil­lion shares to com­plete the ac­qui­si­tion, with a lit­tle un­der $100 mil­lion more in mile­stones.
The an­tibi­ot­ic is now called Con­tepo, and Schroed­er is still in charge of get­ting it to the FDA. In fact, he's tak­ing the CEO's job in the deal, tak­ing the place of Col­in Broom.
Nabri­va had a $3.30 share price at the close, with a $134 mil­lion mi­cro cap val­u­a­tion.
De­vel­op­ing an­tibi­otics may be ur­gent­ly need­ed, but they are not go­ing af­ter block­buster mar­kets. Most an­tibi­otics in use are cheap gener­ics, mak­ing this one risky field with­out a ma­jor up­side. That's one rea­son why drug re­sis­tance con­tin­ues to get worse. With­out bet­ter mar­ket in­cen­tives, we'll con­tin­ue to see ma­jor play­ers bow out, as we saw re­cent­ly when No­var­tis shut down its an­tibi­otics re­search work and laid off 140 peo­ple.
Broom, now work­ing as a con­sul­tant to Schroed­er, said:
We ex­pect that Nabri­va's ex­pert com­mer­cial, med­ical af­fairs and sup­ply chain in­fra­struc­ture will be able to ful­ly sup­port CON­TEPO, a nov­el, po­ten­tial first-in-class IV treat­ment in the Unit­ed States. We be­lieve CON­TEPO will be ben­e­fi­cial in the ear­ly, ap­pro­pri­ate treat­ment of com­pli­cat­ed uri­nary tract in­fec­tions caused or sus­pect­ed to be caused by mul­ti-drug re­sis­tant (MDR) bac­te­ria. Nabri­va ex­pects to file New Drug Ap­pli­ca­tions (NDAs) with the U.S. Food and Drug Ad­min­is­tra­tion for both lefa­mulin and CON­TEPO in the fourth quar­ter of 2018.