Zo­genix rock­ets up as PhI­II study of­fers im­pres­sive da­ta on Dravet syn­drome, vault­ing over a ri­val
Zo­genix of­fered in­vestors ex­act­ly the kind of gourmet da­ta they were look­ing for this morn­ing with a clean sweep of promis­ing da­ta for its late-stage drug ZX008, de­signed to tack­le a se­vere form of child­hood epilep­sy. And the news pow­ered a big spike in its share price $ZGNX as Wall Street con­tin­ues to show­er re­wards on clear suc­cess­es.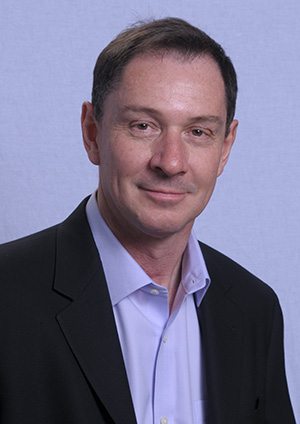 Stephen Farr
The first of two Phase III stud­ies for this drug, re­searchers say they tracked a clear dose-de­pen­dent re­sponse for this treat­ment, with a dra­mat­ic drop in the rate of seizures ex­pe­ri­enced by pa­tients with Dravet syn­drome.
The key score: At the high end, the dose cut the month­ly con­vul­sive seizure fre­quen­cy by 72.4% in the 0.8 mg/kg/day pa­tients drug arm com­pared to a 17.4% drop in place­bo pa­tients.
The drug al­so scored a clean sweep on the sec­ondary end­points.
Zo­genix's stock price ini­tial­ly soared more than 200% on the news, a sign of the eu­pho­ria that now greats a big win in biotech. But the zeal cooled a lit­tle and by mid-morn­ing the biotech had to set­tle for a 123% jump in share price.
Leerink's Paul Mat­teis was among the first an­a­lysts to of­fer a con­grat­u­la­to­ry note this morn­ing:
Not on­ly did the clin­i­cal tri­al meet its pri­ma­ry end­point with a high de­gree of sta­tis­ti­cal sig­nif­i­cance – the mag­ni­tude of clin­i­cal ben­e­fit was bet­ter than we ex­pect­ed, and in the ball­park of pri­or com­pas­sion­ate use stud­ies that con­veyed an un­prece­dent­ed lev­el of ben­e­fit.
The biotech is well on its way to com­plet­ing en­roll­ment for Study 2, which is ex­pect­ed to read out in H1 2018, with a new drug ap­pli­ca­tion to fol­low in the sec­ond half — pro­vid­ed all goes ac­cord­ing to plan.
Zo­genix's suc­cess came at the ex­pense of GW Phar­ma­ceu­ti­cals $GW­PH, which had less im­pres­sive – though pos­i­tive — late stage da­ta of its own last year. GW said that Epid­i­olex — a liq­uid ther­a­py us­ing pu­ri­fied cannaba­di­ol — trig­gered a mean re­duc­tion in con­vul­sive seizures of 39% among treat­ment-re­sis­tant pa­tients with Dravet syn­drome, com­pared to on­ly 13% among the place­bo group.
GW's stock plunged 15% this morn­ing.
This is the last big stock cat­a­lyst ex­pect­ed in Q3, which has seen a se­ries of dra­mat­ic ups and downs in the biotech are­na.
"We are ex­treme­ly pleased with the top-line ef­fi­ca­cy and safe­ty re­sults from Study 1 which re­in­force the po­ten­tial of ZX008 to be an im­por­tant new treat­ment for seizure con­trol in chil­dren with Dravet syn­drome. We look for­ward to pre­sent­ing fur­ther da­ta in fu­ture pub­li­ca­tions and at med­ical con­fer­ences," said CEO Stephen Farr in a state­ment.