Zol­gens­ma did­n't cause an in­fant death, AveX­is ex­ecs say as they spot­light long-term da­ta
Be­fore the re­cent da­ta ma­nip­u­la­tion scan­dal en­gulfed No­var­tis' star gene ther­a­py Zol­gens­ma, the death of an in­fant in one of their Phase III tri­als threat­ened to sound safe­ty alarms about the spinal mus­cu­lar at­ro­phy treat­ment. But sci­en­tists at the AveX­is sub­sidiary now say an in­ves­ti­ga­tion has cleared that par­tic­u­lar wor­ry.
Nes­tled in a lengthy pre­sen­ta­tion of up­beat da­ta, the up­date of­fers some much-need­ed val­i­da­tion for Zol­gens­ma as ex­ecs scram­ble to re­build their cred­i­bil­i­ty with both reg­u­la­tors and the gen­er­al pub­lic.
Out of the sev­er­al stud­ies tout­ed at the Eu­ro­pean Pae­di­atric Neu­rol­o­gy So­ci­ety Con­gress, there are a few key take­aways: Some of the ear­li­est pa­tients, as old as 5, are hit­ting de­vel­op­men­tal mile­stones in a long-term fol­low-up study; treat­ing in­fants be­fore they show any symp­toms of SMA has al­lowed them to grow up in a way they oth­er­wise nev­er would have; and there's more ev­i­dence that the gene ther­a­py pre­vents symp­to­matic pa­tients' from wors­en­ing.
While the au­top­sy re­port find­ings didn't fea­ture up top, AveX­is ex­ecs did take the time to ad­dress them in a call with re­porters. Af­ter the British in­fant died in the STRIVE-EU study of a se­vere res­pi­ra­to­ry in­fec­tion fol­lowed by neu­ro­log­i­cal com­pli­ca­tions, the in­ves­ti­ga­tor thought the event might be re­lat­ed to treat­ment.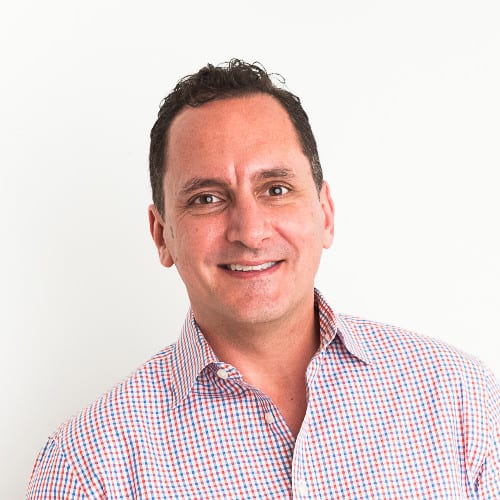 Dave Lennon
"We had been con­cerned about the po­ten­tial… that Zol­gens­ma might have been caus­ing brain in­flam­ma­tion," AveX­is chief ex­ec­u­tive Dave Lennon said, as quot­ed by Reuters. "In this case, the orig­i­nal di­ag­no­sis, and that as­so­ci­a­tion, hasn't held true."
Al­though Zol­gens­ma might have been re­spon­si­ble for oth­er known side ef­fects such as el­e­vat­ed en­zymes in the liv­er, low platelets and low blood pres­sure, their in­ves­ti­ga­tion found no ev­i­dence of treat­ment-re­lat­ed brain dam­age. The con­clu­sion: SMA Type 1 was the un­der­ly­ing cause for the in­fec­tion, which in turn de­prived the brain of oxy­gen and trig­gered hy­pox­ic-is­chemic brain dam­age.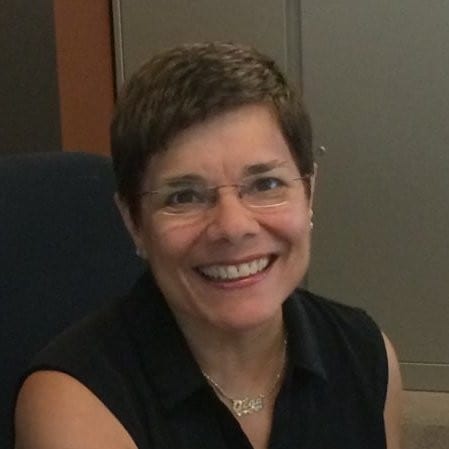 Ol­ga San­ti­a­go
Mean­while, the rest of the re­sults demon­strate the "life-chang­ing im­pact Zol­gens­ma can have on chil­dren with SMA Type 1" for fam­i­lies who nev­er ex­pect­ed their chil­dren to crawl, sit or walk, said CMO Ol­ga San­ti­a­go in a state­ment.
START, which start­ed out as a 13-pa­tient safe­ty study, is now track­ing 10 of those pa­tients with a mean age of 4.2 years for whom treat­ment was on av­er­age 3.9 years ago. All are alive and the ma­jor­i­ty (sev­en) is not re­ceiv­ing Spin­raza, Bio­gen's SMA main­te­nance ther­a­py. Six of them do not re­quire dai­ly res­pi­ra­to­ry sup­port, and at least two are able to stand with as­sis­tance in ad­di­tion to two oth­ers who were re­port­ed to be walk­ing in­de­pen­dent­ly.
Se­ri­ous ad­verse events were re­port­ed, af­fect­ing six out of the 13 orig­i­nal pa­tients, but AveX­is main­tained that noth­ing was new.
In the SPR1NT study, pa­tients were treat­ed much younger — less than 6 weeks — as they tend to be di­ag­nosed at birth. It's on­ly been a few months since the 23 pa­tients were dosed, but among those with two copies of SMN2, six out of 10 were able to sit with­out sup­port for at least 30 sec­onds — a co-pri­ma­ry end­point. Over­all, of the 22 be­ing eval­u­at­ed, all were alive with­out the help of per­ma­nent ven­ti­la­tion.
The fi­nal da­ta cut won't be tak­en un­til two years af­ter treat­ment, yet these in­ter­im re­sults show why it's crit­i­cal to di­ag­nose SMA and in­ter­vene as ear­ly as pos­si­ble, ac­cord­ing to San­ti­a­go.
A sep­a­rate Phase III glob­al tri­al dubbed STR1VE is al­so watch­ing for the 30-sec­ond sit­ting as a co-pri­ma­ry end­point. There, so far, 50% of pa­tients in the US tri­al and 6% in the EU tri­al has hit that goal — some­thing that ba­bies with SMA Type 1 would nev­er be able to do, AveX­is em­pha­sized.
The oth­er co-pri­ma­ry is event-free sur­vival as mea­sured by avoid­ance of death or per­ma­nent ven­ti­la­tion. The tri­al is sched­uled to wrap lat­er this year.