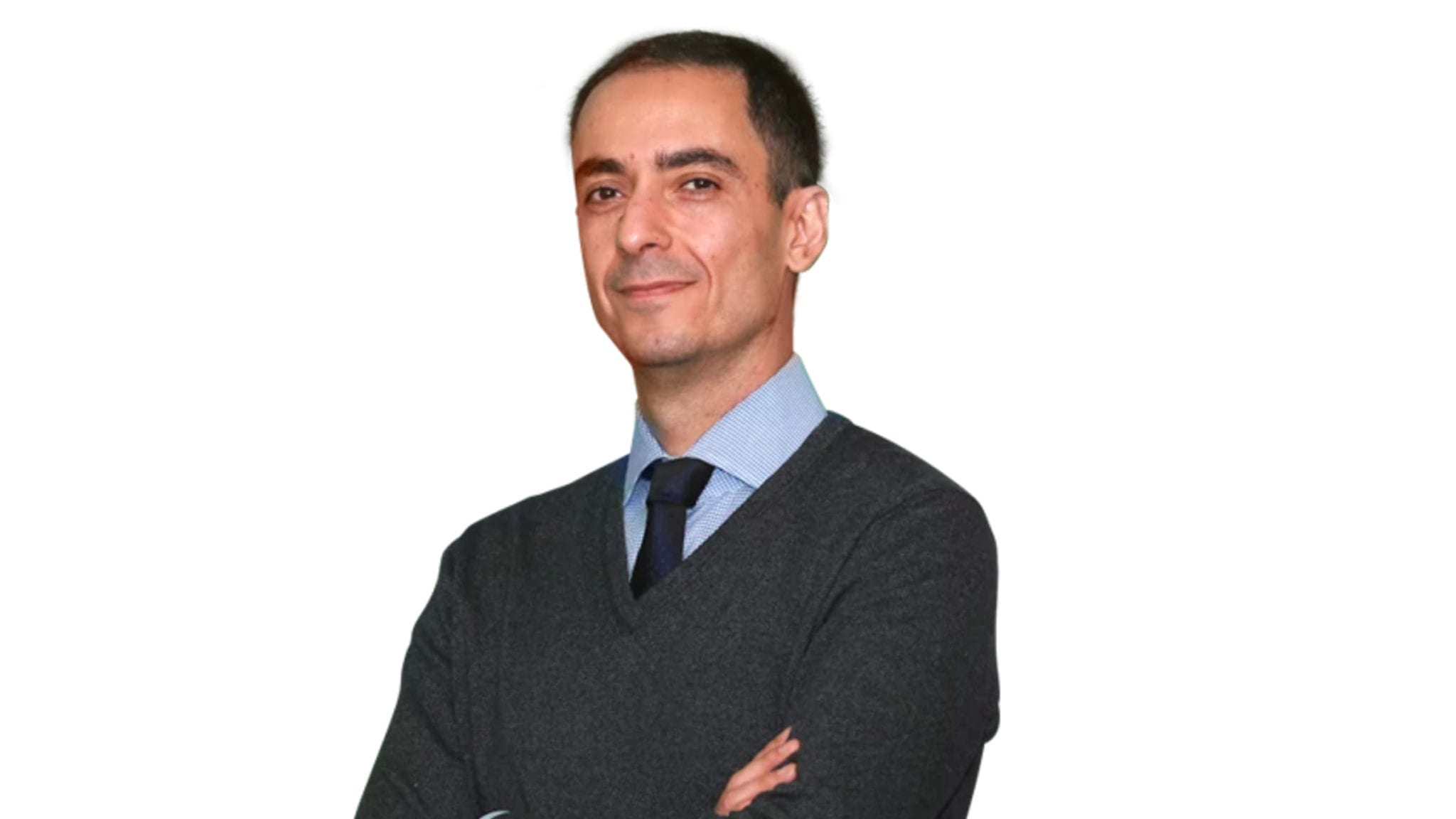 Ali Tehrani, Zymeworks CEO
Zymeworks squares up with Her­ceptin af­ter HER2 bis­pe­cif­ic aces mid-stage test in esophageal can­cer
Roche's Her­ceptin has long stood as stan­dard of care across mul­ti­ple ad­vanced can­cers, but a suite of next-gen play­ers are look­ing to beat the ag­ing gi­ant at its own game. In HER2-ex­press­ing esophageal can­cer, BeiGene part­ner Zymeworks thinks its bis­pe­cif­ic an­ti­body could have the juice to get it done.
Zymeworks' bis­pe­cif­ic an­ti­body zanidatam­ab, com­bined with one of two chemother­a­py reg­i­mens, post­ed an over­all re­sponse rate of 75% in pa­tients with ad­vanced gas­troe­sophageal ade­no­car­ci­no­ma (GEA) who had not pre­vi­ous­ly re­ceived a HER2-tar­get­ed can­cer ther­a­py, the Van­cou­ver-based biotech said Thurs­day.
The re­sults from the Phase II study are set to be pre­sent­ed at this week­end's #ES­MO21 and look to set the bat­tle lines be­tween Zymeworks and part­ner BeiGene and Her­ceptin, the long­time stan­dard of care in first-line ad­vanced esophageal can­cer.
Zymeworks in­tends to pur­sue a Phase III study based on these re­sults look­ing in par­tic­u­lar at the com­bi­na­tion of zanidatam­ab and the chemo reg­i­men known as CAPOX/FP. That com­bo post­ed a re­sponse rate of 93% in the Phase II study, which the part­ners see as a po­ten­tial strong con­tender against Her­ceptin in this set­ting for the first time in years.
Mean­while, the me­di­an du­ra­tion of re­sponse was 16.4 months with a me­di­an pro­gres­sion-free sur­vival of one year across all pa­tients, Zymeworks said. At the cut­off, 61% of pa­tients were still in the study.
Zymeworks thinks those ef­fi­ca­cy and dura­bil­i­ty da­ta stack up well against what Her­ceptin has shown in its own tri­als. In the Phase III TO­GA tri­al, Her­ceptin plus chemo post­ed a 47.3% re­sponse rate in gas­tric or gas­troe­sophageal junc­tion can­cers with a me­di­an PFS of around 7 months. Those re­sults would ap­pear to give zanidatam­ab the clear lead, but it's im­por­tant to note the da­ta in Zymeworks' open-la­bel study were not pow­ered for ef­fi­ca­cy and the pool was fair­ly small — 36 pa­tients to­tal and 28 evalu­able. A Phase III test, how­ev­er, will put those re­sults to the test.
That planned study, dubbed HER­I­ZON-GEA-01, is set to open in the fourth quar­ter, and will test the zanidatam­ab-CAPOX com­bo with or with­out No­var­tis and BeiGene's PD-1 in­hibitor tislelizum­ab in a head-to-head matchup with the Her­ceptin-chemo stan­dard of care in first-line ad­vanced GEA.
Mean­while, Zymeworks is al­so keep­ing an eye on evolv­ing stan­dard of care in this set­ting, with Mer­ck and Roche's col­lab­o­ra­tion on Keytru­da plus Her­ceptin plus chemo in first-line esophageal can­cer in the KEYNOTE-811 study cur­rent­ly on­go­ing. Zymeworks has its own Phase II study look­ing at zanidatam­ab plus chemo and PD-1 to keep up, but thinks its da­ta with or with­out PD-1 can stack up well.
The rise of bis­pe­cif­ic an­ti­bod­ies, an old-school drug con­cept that has on­ly re­cent­ly caught on with the FDA, has raised the prospect of chal­leng­ing long-stand­ing stan­dards of care in ad­vanced can­cers, and zanidatam­ab's case is no dif­fer­ent. The drug, known as a "HER2xHER2" bis­pe­cif­ic, works by si­mul­ta­ne­ous­ly bind­ing two non-over­lap­ping HER2 epi­topes — ECD2 and ECD4 — ef­fec­tive­ly of­fer­ing a dou­ble down ap­proach to tar­get­ing that well-known tu­mor tar­get.
Zymeworks thinks zanidatam­ab could have a par­tic­u­lar­ly strong ef­fect in HER2 over­ex­pressers, which make up just 20% of ad­vanced GAE pa­tients.
Back in No­vem­ber, the FDA of­fered a break­through des­ig­na­tion for the drug in pre­vi­ous­ly-treat­ed HER2 gene-am­pli­fied bil­iary tract can­cer based on the strength of its Phase I da­ta.