10 years and $100M-plus lat­er, GSK shut­ters a Chi­na R&D site dur­ing a ma­jor pipeline over­haul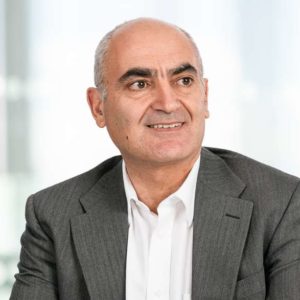 Mon­cef Slaoui
A decade ago, then GSK R&D chief Mon­cef Slaoui proud­ly un­veiled a $100 mil­lion plan to build a big neu­ro­sciences re­search group in Shang­hai. The project called for hir­ing 1,000 sci­en­tists in six years as the phar­ma gi­ant sought to make ma­jor ad­vances on Alzheimer's, Parkin­son's and MS.
"We don't want to give them the crumbs," Slaoui told the Fi­nan­cial Times, point­ed­ly re­ject­ing the no­tion that cheap la­bor had led them to the move. "It's about dif­fer­ent sci­ence. We will link our fate to their fate. With­in five to ten years we will be mov­ing from 'made in Chi­na' to 'dis­cov­ered in Chi­na'."
To­day, GSK let it be known that they are mov­ing on to "pulling out of Chi­na."
The rest of the R&D team will stay in Shang­hai, says a spokesper­son for the com­pa­ny, but its neu­ro­sciences work — or what re­mains of it — will go to its Philadel­phia-area hub.
GSK de­clined to tell me how many of its once-planned 1,000 hires are be­ing laid off. Here's the bare­bones state­ment.
Fol­low­ing a port­fo­lio re­view and pri­or­i­ti­za­tion, GSK has de­cid­ed to close its Neu­ro­science R&D Cen­ter in Shang­hai and move key pro­grams to its glob­al R&D hub in Up­per Prov­i­dence (just out­side Philadel­phia), where they will ben­e­fit from co-lo­ca­tion with oth­er pipeline R&D pro­grams.

The Chi­na R&D de­vel­op­ment or­gan­i­sa­tion will con­tin­ue to be based in Shang­hai and is set to ex­pand over the next two years to ac­cel­er­ate the de­vel­op­ment of new med­i­cines. We re­main com­mit­ted to Chi­na and will fo­cus our R&D ef­forts in Chi­na on the needs of Chi­na, at both our Shang­hai site and our In­sti­tute for In­fec­tious Dis­eases and Pub­lic Health in Be­jing.
The big ques­tion was why GSK took so long. Once a big play­er in neu­ro­sciences, for­mer CEO An­drew Wit­ty sig­naled a ma­jor re­treat from the field in 2011 – though ex­ecs stout­ly in­sist­ed for years that it nev­er ex­it­ed.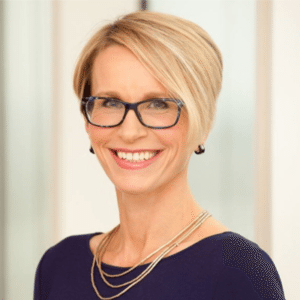 Em­ma Walm­s­ley
GSK is now un­der­go­ing a ma­jor pipeline re­vamp, with new CEO Em­ma Walm­s­ley look­ing to add on­col­o­gy and au­to-in­flam­ma­to­ry con­di­tions to a pipeline al­ready dom­i­nat­ed by HIV/in­fec­tious dis­eases and res­pi­ra­to­ry con­di­tions. Neu­ro­sciences can be found at the very end of its pipeline chart, rep­re­sent­ed by a sin­gle project.
GSK has been un­der­go­ing mul­ti­ple rounds of R&D re­or­ga­ni­za­tions over the last few years. With no em­pha­sis on R&D in the neu­ro­sciences field and the phar­ma gi­ant ex­it­ing rare dis­eases as it chops 30 pro­grams, there's no guar­an­tee you'll ever hear of it again.