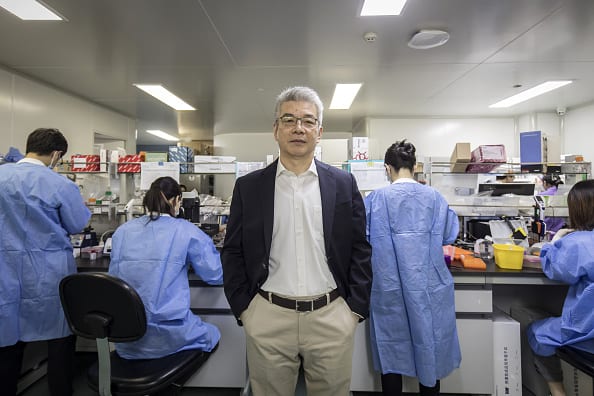 William Cao (Bloomberg via Getty)
Nas­daq rings in its first biotech IPOs of 2021: a CAR-T spe­cial­ist from Chi­na, a can­cer port­fo­lio play, and a SPAC
There was once a time when stellar CAR-T data from China would come — in a sense — out of nowhere and be greeted with surprise, or even outright skepticism.
It wasn't that long ago, but those days are now gone. This is a time a CAR-T therapy originating from China can be developed in the public eye, down to every cut of data, by a company bound by American rules of disclosure.
Case in point: Gracell Biotechnologies, a Shanghai-based outfit that's grabbing Nasdaq's first biotech IPO listing alongside Cambridge, MA-based Cullinan Oncology.