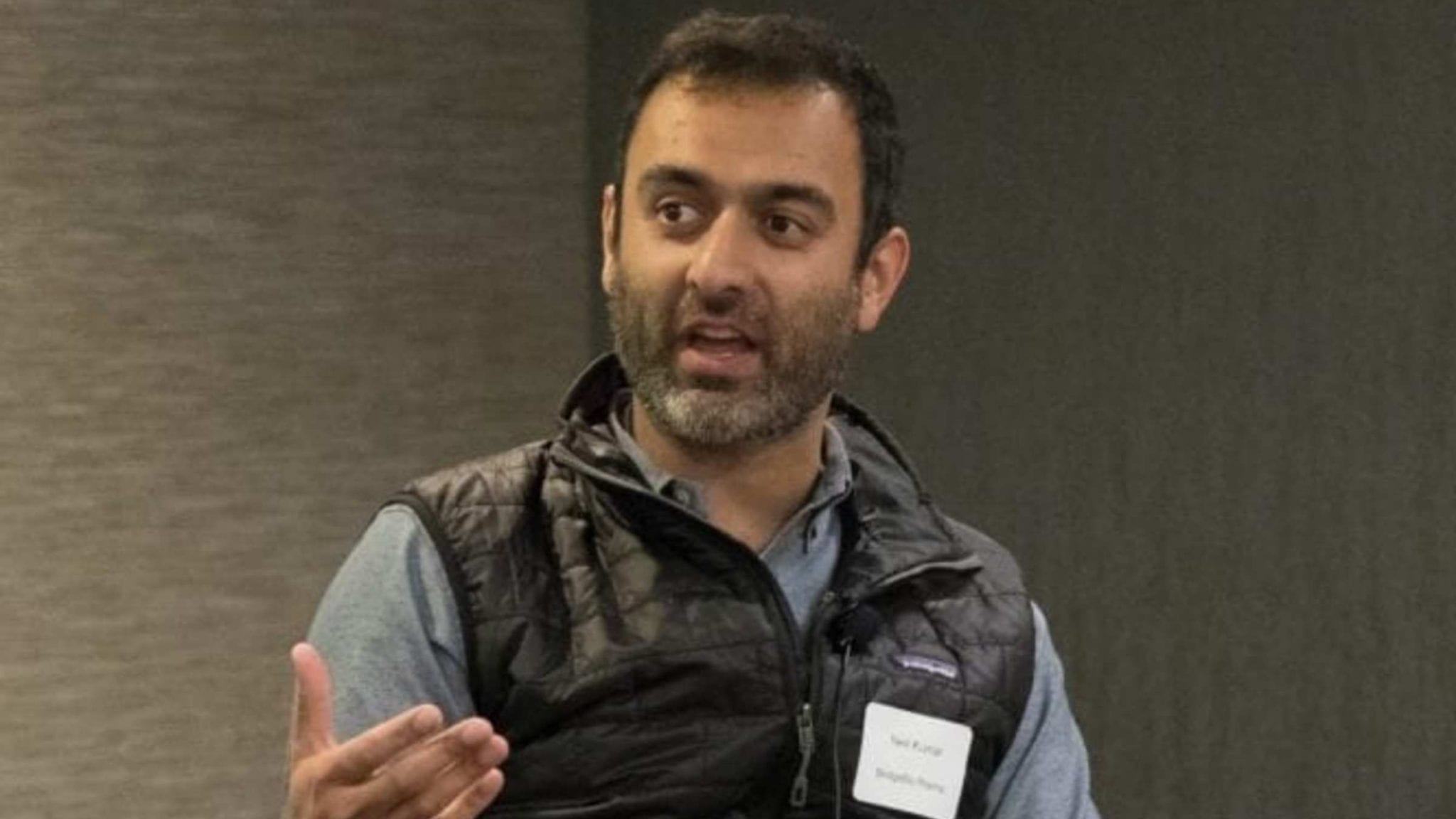 Neil Kumar Credit: Endpoints
Bridge­Bio CEO Neil Ku­mar en­gi­neers a deal to reel back Ei­dos shares. Or is he re­al­ly hunt­ing a buy­out?
A year after BridgeBio took its biotech subsidiary Eidos public at $17 a share $EIDX, the mother company wants it all back.
BridgeBio CFO Brian Stephenson alerted investors in an SEC filing late last week that the San Francisco-based company proposed to buy out the investors who snapped up a third of the equity, shooting for a stock-for-stock deal.
BridgeBio, an umbrella drug development group co-founded by CEO Neil Kumar which owns 66.6% of Eidos, went public in a record-setting IPO a few weeks ago, pricing at $17 a share — but now trading north of $26, even after a 10% trim on Friday as the news of the filing began to percolate.