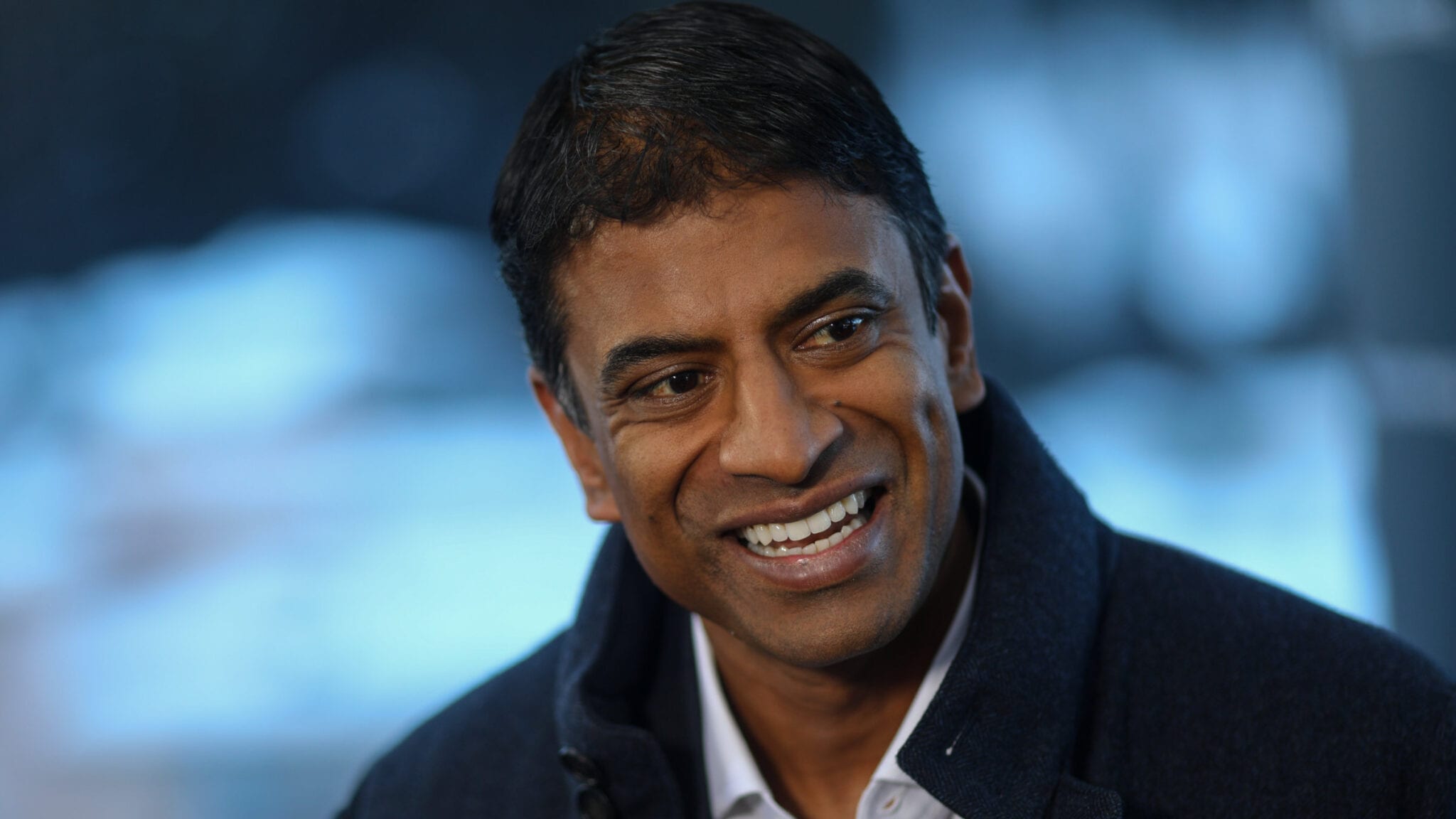 Vas Narasimhan, Novartis CEO (Simon Dawson/Bloomberg via Getty Images)
No­var­tis snaps up the rights to a Covid-19 an­tivi­ral af­ter see­ing mid-stage re­sults. So where are the da­ta?
Nearly two months after getting the boot from the NIH's ACTIV-3 study over a failed futility analysis, Novartis and Molecular Partners are back with mid-stage results they say prove their Covid-19 antiviral works better in patients who aren't hospitalized — and CEO Vas Narasimhan likes what he sees.
The pharma giant is putting down more than $162 million to in-license ensovibep from Molecular Partners after the candidate met its primary endpoint of viral load reduction over eight days in the first part of a Phase II/III study, the partners announced on Monday.