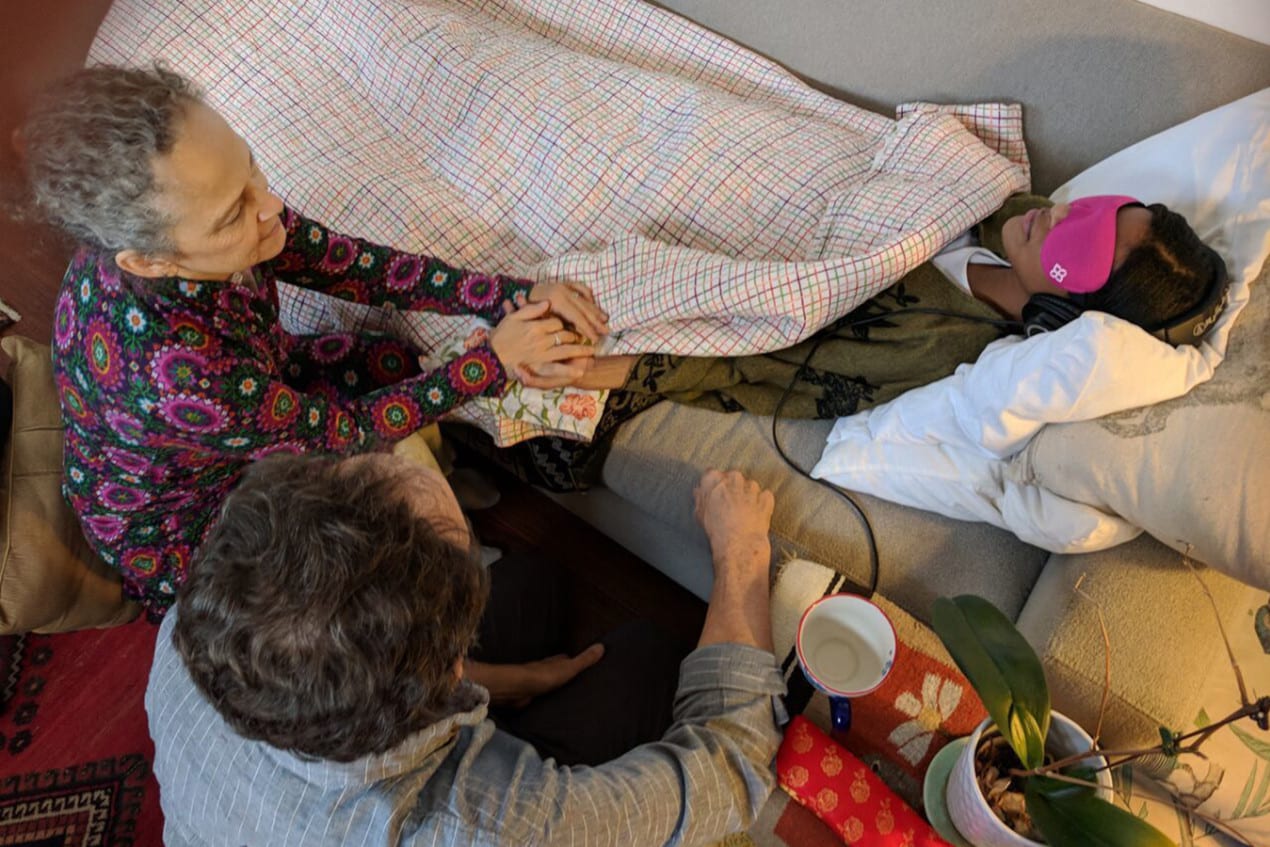 Therapists Marcela Ot'alora and Bruce Poulter are trained to conduct MDMA-assisted psychotherapy. In this reenactment, they demonstrate how they help guide and watch over a patient who is revisiting traumatic memories while under the influence of MDMA. (Photo: Multidisciplinary Association for Psychedelic Studies)
MD­MA, now in Phase III, shows promise as a PTSD treat­ment
The first time Lori Tipton tried MDMA, she was skeptical it would make a difference.
"I really was, at the beginning, very nervous," Tipton said.
MDMA is the main ingredient in the club drug known as ecstasy or molly. But Tipton wasn't taking pills sold on the street to get high. She was trying to treat her post-traumatic stress disorder by participating in a clinical trial.
After taking a dose of pure MDMA, Tipton lay in a quiet room with two specially trained psychotherapists. They sat next to her as she recalled some of her deepest traumas, such as discovering her mother's body after Tipton's mother killed two people and then herself in a murder-suicide.