$100 for a Covid-19 vac­cine? That's what Mod­er­na says may be com­ing
As Mod­er­na piv­ots away from Covid-19 to oth­er vac­cines, the mR­NA-fo­cused biotech is still plot­ting how it could hit $13 bil­lion in an­nu­al US Covid-19 vac­cine sales, with $100 shots and 50% of all adults get­ting a boost­er.
But the Boston-based com­pa­ny's lofty ex­pec­ta­tions, re­vealed in a slide show yes­ter­day as part of its R&D day, in­clud­ed an es­ti­mate that the world­wide pan­dem­ic Covid-19 vac­cines mar­ket is worth more than $100 bil­lion glob­al­ly, as in high-in­come coun­tries, the el­i­gi­ble high-risk pop­u­la­tion (el­der­ly and those with high risk) is about 340 mil­lion peo­ple.
"Our cur­rent pric­ing ap­proach with gov­ern­ments was in a pan­dem­ic set­ting; as we head to the com­mer­cial mar­ket, we'll be look­ing at a more val­ue-based pric­ing," Mod­er­na chief com­mer­cial of­fi­cer Arpa Garay told in­vestors yes­ter­day.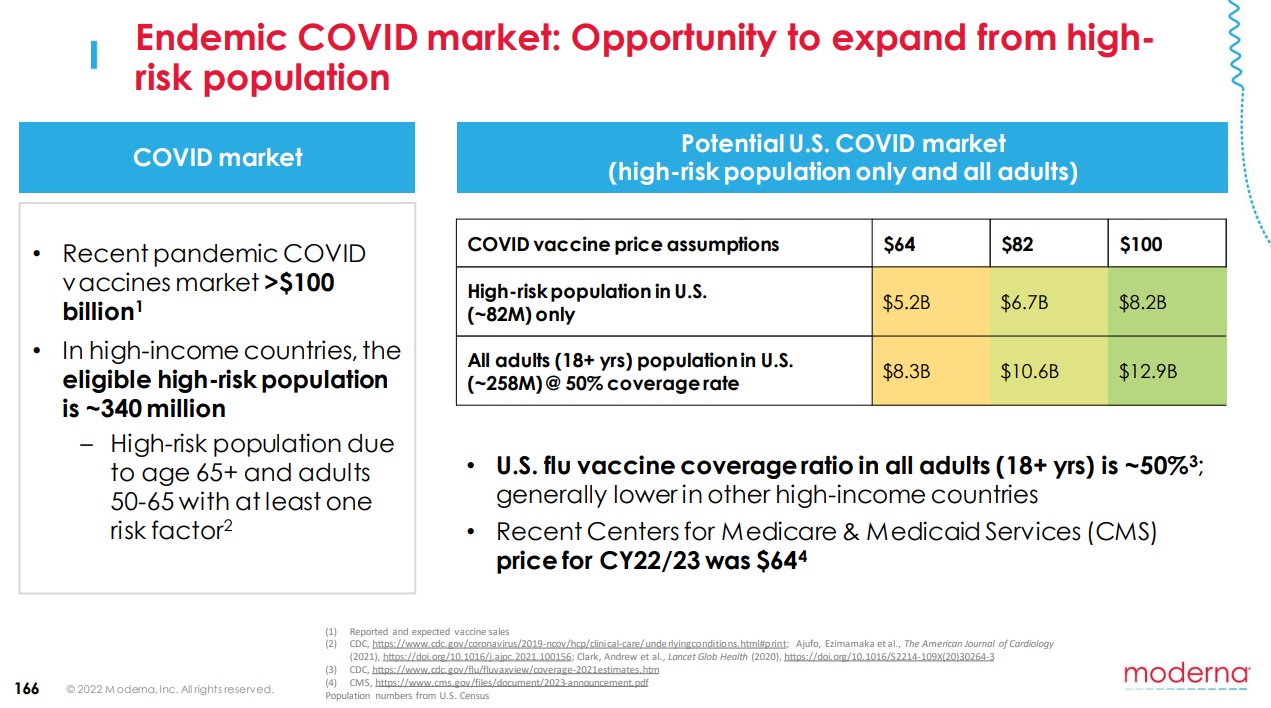 And in the US, Amer­i­cans will have to fend with the com­mer­cial mar­ket as the gov­ern­ment won't have the nec­es­sary funds to make Covid vac­cines free for all af­ter the end of this year.
But in­sur­ance will still like­ly cov­er much of the cost of the shots for many af­ter switch­ing over to a com­mer­cial mar­ket, and the US will still dole out about 170 mil­lion of the up­com­ing bi­va­lent boost­ers for free this fall and win­ter, HHS' As­sis­tant Sec­re­tary for Pre­pared­ness and Re­sponse Dawn O'Con­nell wrote in a blog post late last month.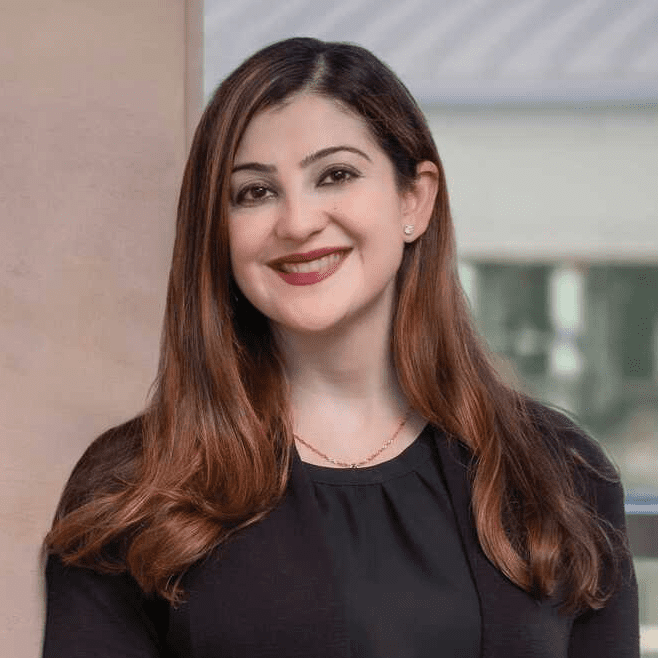 Arpa Garay
Garay told in­vestors yes­ter­day, "The Covid mar­ket is go­ing to start re­flect­ing more like the flu mar­ket," not­ing there's a high like­li­hood that the Covid boost­ers will be an­nu­al, and most of the dose con­tracts will get done ear­ly in the year, and dos­es will be shipped lat­er, very sim­i­lar to the flu dy­nam­ic.
But plans for $100 Covid-19 vac­cines would be a new high, and al­most six times more than what the US gov­ern­ment ini­tial­ly paid for the first dos­es.
Ini­tial­ly, ac­cord­ing to the New York Times, Mod­er­na charged the US gov­ern­ment $15 to $16.50 for each Covid-19 shot (al­though the gov­ern­ment al­so chipped in $1.3 bil­lion for its de­vel­op­ment), and the EU paid be­tween $22.60 and $25.50 for its Mod­er­na dos­es.
But Mod­er­na not­ed that it isn't the on­ly one see­ing such a big price leap, as ac­cord­ing to CMS pro­jec­tions for 2023, the cen­ters es­ti­mate an av­er­age per dose Covid-19 vac­cine cost of $64, and vac­cine ad­min­is­tra­tion cost of $40.