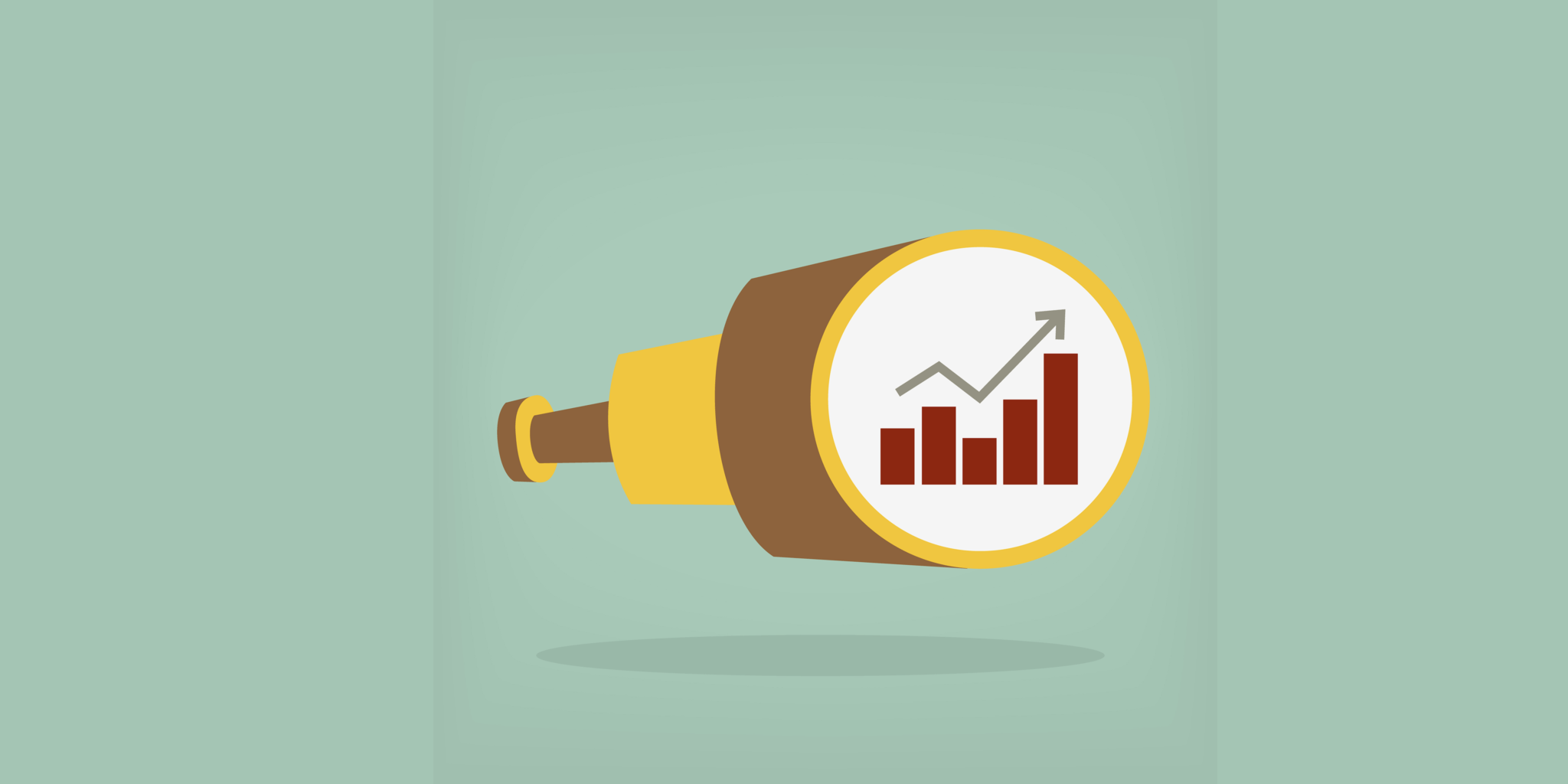 12 block­busters: The surg­ing list of $1B-plus drugs rolling out on the mar­ket this year might sur­prise you
What ex­act­ly qual­i­fies as a suc­cess in drug R&D may be dis­cussed and dis­put­ed in many ways, but noth­ing lays an ar­gu­ment to rest quite as de­ci­sive­ly as the re­al pos­si­bil­i­ty of block­buster sta­tus.
The da­ta an­a­lysts at Clar­i­vate An­a­lyt­ics have just as­sem­bled their an­nu­al list of all the drugs that are rolling out on­to the mar­ket this year with a sol­id shot at break­ing the one bil­lion-dol­lar an­nu­al bar­ri­er by 2022, and their ros­ter — 12 like­ly block­busters which I've de­tailed be­low — pro­vides some in­ter­est­ing in­sights in­to the state of drug R&D to­day.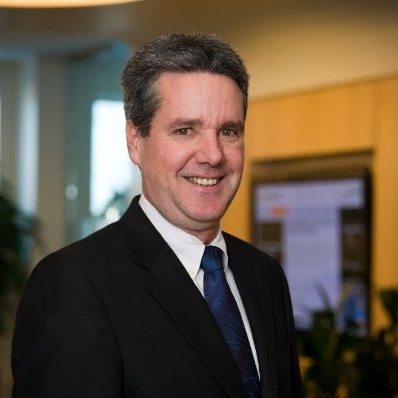 Richard Har­ri­son
First, it's a re­mark­ably eclec­tic col­lec­tion of ther­a­pies, with sev­er­al built on the 46 new ap­provals the FDA post­ed in 2017 — a record 52 if you in­clude some re­mark­able new bi­o­log­ics. At a time when on­col­o­gy cap­tures the largest sin­gle share of the mon­ey be­ing in­vest­ed in the field, on­ly 1 of the 12 is for treat­ing can­cer. Two are for di­a­betes, and the rest are scat­tered across 9 dif­fer­ent dis­ease ar­eas.
"I like the fact that no one thing dom­i­nates," says Richard Har­ri­son, the CSO at Clar­i­vate. "It tells me that the in­dus­try is look­ing at a lot more in­di­ca­tions."
Not on­ly is there an ar­ray of dis­eases rep­re­sent­ed on the list, there are some new play­ers mak­ing their ap­pear­ance for the first time — Al­ny­lam and GW Phar­ma­ceu­ti­cals — high­light­ing how years of in­vest­ment in biotech has be­gun to pay off in re­mark­able ways and with new com­mer­cial op­er­a­tions. An­oth­er small play­er, In­di­v­ior, al­so made the list with the first month­ly dose of buprenor­phine.
The drug R&D in­dus­try went through quite a stretch of low pro­duc­tiv­i­ty over the last decade, Har­ri­son notes. But a com­bi­na­tion of fac­tors — bet­ter clin­i­cal strate­gies, bio­mark­ers and so on — have ul­ti­mate­ly con­spired to cre­ate greater ef­fi­cien­cies at dis­cov­er­ing drugs. And that's why Clar­i­vate is post­ing the longest list of this kind since they start­ed in 2013.
It's al­ways hard to pre­dict the fu­ture, Har­ri­son added, but he would like to see the surge con­tin­ue in 2019. All the trends he can point to in 2018 all seem to have some durable fea­tures that should last for some time to come.
And with that, here are the 12.
Hem­li­bra (emi­cizum­ab)
De­vel­op­er: Roche
Dis­ease: He­mo­phil­ia
2022 pro­ject­ed sales: $4 bil­lion
The scoop: It's no sur­prise to find Hem­li­bra at the top of the list. Roche's land­mark suc­cess for this drug has every­one in the he­mo­phil­ia mar­ket look­ing at a tec­ton­ic shift in mar­ket share. Hem­li­bra helped ease con­cerns about Roche's abil­i­ty to roll with the loss of patent pro­tec­tion on three big fran­chise drugs. And it's like­ly to be the biggest longterm suc­cess on this list, by far. That's not ex­act­ly what ri­vals at Shire or No­vo Nordisk want to hear. But this is a ma­jor ad­vance for pa­tients, and the first big thing to come along in 20 years in he­mo­phil­ia. There may be big things ahead for this drug, but for now Roche is lead­ing the way.
---
2. Bik­tarvy (bicte­gravir/emtric­itabine/teno­fovir alafe­namide)
De­vel­op­er: Gilead
Dis­ease: HIV
2022 pro­ject­ed sales: $3.71 bil­lion
The scoop: To be sure, Gilead has some en­er­gized com­pe­ti­tion at GSK's ma­jor­i­ty owned Vi­iV. Nev­er­the­less, Gilead is build­ing on one of the most durable fran­chis­es in drug de­vel­op­ment, as­sured of a block­buster mar­ket for a sin­gle ther­a­py that will make life eas­i­er for many peo­ple liv­ing with HIV. One day, there may be a cure for the virus. But un­til then, no one knows how to work this field bet­ter than Gilead.
---
3. Ozem­pic (semaglu­tide)
De­vel­op­er: No­vo Nordisk
Dis­ease: Di­a­betes (stud­ied for obe­si­ty)
2022 pro­ject­ed sales: $3.47 bil­lion
The scoop: You have to give No­vo Nordisk top cred­it for run­ning a savvy de­vel­op­ment pro­gram. They are go­ing af­ter Eli Lil­ly's Trulic­i­ty, and they came up with the da­ta to prove their drug was bet­ter. And they al­so have some re­mark­able stats on weight loss that in­spired a move in­to the clin­ic for obe­si­ty, with the kind of safe­ty da­ta in hand that would make any added des­ig­na­tion on that front a like­ly block­buster all on its own. Di­a­betes is a rugged­ly com­pet­i­tive field, with a few gi­ants dom­i­nat­ed the land­scape. In that re­spect, No­vo con­tin­ues to punch well above its weight.
---
4. Er­lea­da (apa­lu­tamide)
De­vel­op­er: J&J
Dis­ease: Non-metasta­t­ic prostate can­cer
2022 pro­ject­ed sales: $2 bil­lion
The scoop: Here again you can see how the biotech ecosys­tem is pay­ing div­i­dends for Big Phar­ma. J&J had some nasty set­backs in 2017, but this drug snagged in its Aragon ac­qui­si­tion looks ready to pay off at a crit­i­cal junc­ture. J&J is fac­ing the near-term loss of patent pro­tec­tion on Zyti­ga, which is sold for metasta­t­ic prostate can­cer. The ap­proval in Feb­ru­ary, months ahead of the nor­mal reg­u­la­to­ry sched­ule, al­so un­der­scores the FDA's will­ing­ness to run out the green light in record time, par­tic­u­lar­ly in on­col­o­gy.
---
5. Shin­grix
De­vel­op­er: Glax­o­SmithK­line
Dis­ease: Shin­gles
2022 pro­ject­ed sales: $1.37 bil­lion
The scoop: GSK doesn't make these lists for its phar­ma prod­ucts. But it still has a vi­brant vac­cines group. New CEO Em­ma Walm­s­ley, though, seems fed up with its chron­ic sec­ond place rank­ing in drug de­vel­op­ment, and in­tends to make some things change as the com­pa­ny fo­cus­es on few­er, but big­ger, new drugs. We'll see.
---
6. Patisir­an
De­vel­op­er: Al­ny­lam
Dis­ease: Herid­i­tary TTR Amy­loi­do­sis
2022 pro­ject­ed sales: $1.21 bil­lion
The scoop: Al­ny­lam has some com­pe­ti­tion at Io­n­is, but when an­a­lysts start count­ing the dol­lars, vir­tu­al­ly all of them as­sign the li­on's share in the field to Al­ny­lam. This is lin­ing up as the Cam­bridge, MA-based biotech's first ap­proval, and it's a big one. If this pays off as ex­pect­ed, and some of the peak sales es­ti­mates go much high­er, Al­ny­lam can sus­tain its ground­break­ing RNAi plat­form for some time. It's an im­pres­sive achieve­ment, no mat­ter how you cut it.
---
7. Epid­i­olex
De­vel­op­er: GW Phar­ma­ceu­ti­cals
Dis­ease: Dravet syn­drome and Lennox-Gas­taut syn­drome
2022 pro­ject­ed sales: $1.19 bil­lion
The scoop: Per­haps it's not too sur­pris­ing that a cannabis-based ther­a­py can re­duce the rate of seizures for two rare syn­dromes. But GW has im­pressed an­a­lysts with a set of late-stage re­sults that de­ci­sive­ly makes their case. The first PDU­FA date is loom­ing June 27, and the biotech is the odds-on fa­vorite for bring­ing the block­buster.
---
8. Aimovig (erenum­ab)
De­vel­op­er: Am­gen/No­var­tis
Dis­ease: Mi­graine
2022 pro­ject­ed sales: $1.17 bil­lion
The scoop: Am­gen and No­var­tis don't have the on­ly CGRP mi­graine drug head­ed to a like­ly ap­proval. The da­ta on these drugs aren't dra­mat­i­cal­ly dif­fer­ent. Safe­ty looks good. And play­ers rang­ing from Te­va to Eli Lil­ly to lit­tle Alder (and lat­er Al­ler­gen) are all an­gling for their own piece of the pie. But the two heavy­weights do have the first drug un­der re­view at the FDA. Way out front, they are like­ly to be the first to start chang­ing the stan­dard of care in the field. That's a big deal, and one they promise to make the most of.
---
9. Lanadelum­ab
De­vel­op­er: Shire
Dis­ease: Hered­i­tary an­gioede­ma
2022 pro­ject­ed sales: $1.15 bil­lion
The scoop: Back in May, when Shire post­ed the da­ta on lanadelum­ab, it was quick­ly ap­par­ent that Shire's pipeline star had po­ten­tial stel­lar fu­ture ahead of it. The FDA sig­naled their agree­ment with a quick re­view sched­ule. Shire CEO Flem­ming Orn­skov likes to set stretch goals for the com­pa­ny, and he's done it here as well, pro­ject­ing $2 bil­lion in peak sales. Even if he doesn't hit that mark, though, it seems like he'd be hard pressed to miss block­buster sta­tus.
---
10. Elagolix
De­vel­op­er: Ab­b­Vie
Dis­ease: En­dometrio­sis
2022 pro­ject­ed sales: $1.15 bil­lion
The scoop: Ab­b­Vie would seem to have an ap­proval to mar­ket this drug for en­dometrio­sis al­most in the bag, with sol­id da­ta and an ac­cel­er­at­ed time­line at the FDA that seems to al­most al­ways bode well for de­vel­op­ers. More re­cent­ly, Ab­b­Vie added a full slate of pos­i­tive da­ta from two Phase III stud­ies for uter­ine fi­broids, in­di­cat­ing that broad­er and bet­ter things lie ahead for this new fran­chise ther­a­py. Clar­i­vate's num­ber here is right in line with mar­ket con­sen­sus, but Ge­of­frey Porges is cheer­ing things along with a $1.4 bil­lion pro­jec­tion. The com­pa­ny got this drug in a $575 mil­lion deal it struck in 2010 with Neu­ro­crine $NBIX, which stands to earn a roy­al­ty pay­out on an ap­proval.
---
11. Steglatro (er­tugliflozin)
De­vel­op­er: Pfiz­er/Mer­ck
Dis­ease: Di­a­betes
2022 pro­ject­ed sales: $1.09 bil­lion
The scoop: Pfiz­er and Mer­ck are late to the SGLT2 par­ty. Sev­er­al years late, to be ex­act. Eli Lil­ly got out front with Jar­diance and a full set of ri­vals fol­lowed in their paths. Nev­er­the­less, di­a­betes is a mas­sive and grow­ing mar­ket, leav­ing a new ar­rival like this still with­in reach of a block­buster re­turn. Steglatro isn't win­ning awards for in­no­va­tion, but it's help­ing pa­tients and of­fer­ing some com­pe­ti­tion in an in­tense­ly com­pet­i­tive are­na. That's worth some re­ward.
---
12. Sublo­cade (Once-month­ly buprenor­phine)
De­vel­op­er: In­di­v­ior
Dis­ease: Opi­oid de­pen­dence
2022 pro­ject­ed sales: $1.07 bil­lion
The scoop: In­di­v­ior need­ed this drug ap­proval, bad­ly. With gener­ic ri­vals about to crowd in on its stan­dard treat­ment, a month­ly in­jectable of buprenor­phine — us­ing a mild opi­oid — is a wel­come ad­di­tion to the field of eas­ing opi­oid with­draw­al — one of the hottest is­sues of the day. The FDA in­di­cat­ed that it would help, and with the agency lean­ing in fa­vor of the in­dus­try like nev­er be­fore, that's mon­ey in the bank.