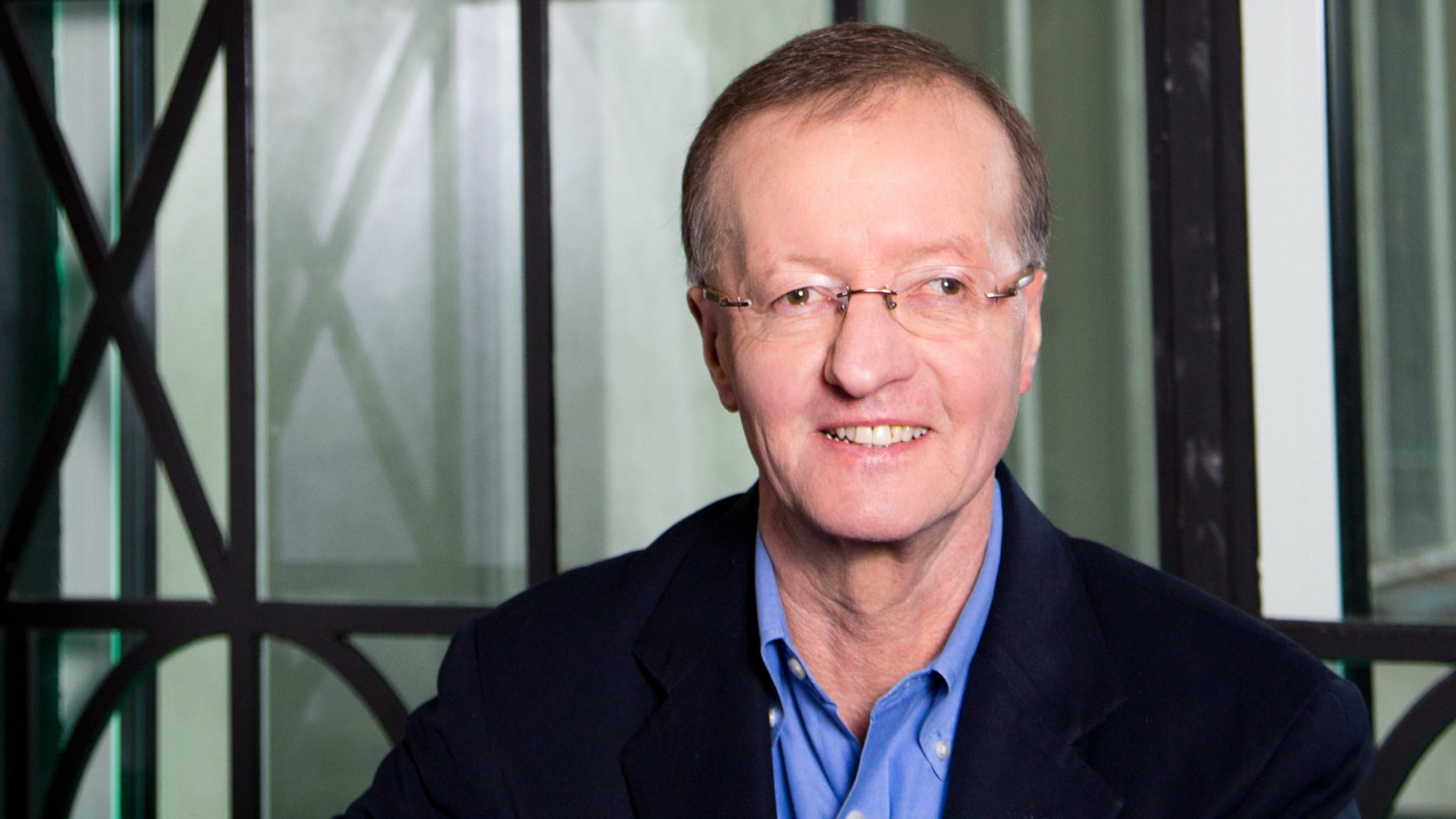 30-year Gilead R&D vet Nor­bert Bischof­berg­er is start­ing over as staffer #5 at an up­start biotech — and he's lov­ing it
Af­ter spend­ing the past 30 years be­fore the R&D mast at Gilead, ex-re­search chief Nor­bert Bischof­berg­er is start­ing over from scratch.
This morn­ing, just a few weeks af­ter his for­mal de­par­ture from the head job at one of the world's top 15 drug re­search or­ga­ni­za­tions, Bischof­berg­er is jump­ing on board at an up­start biotech with just 4 full time staffers.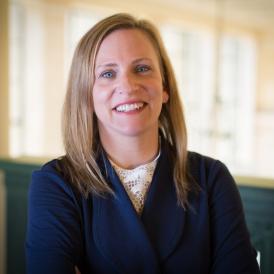 An­gela Koehler
He's chipped in to an $18 mil­lion seed round — rough­ly 1/200th the size of this year's R&D bud­get at Gilead — to launch Kro­nos Bio. The biotech in-li­censed a plat­form tech­nol­o­gy out of the lab of MIT pro­fes­sor An­gela Koehler fo­cused on mod­u­lat­ing tran­scrip­tion fac­tors in can­cer, with two pre­clin­i­cal pro­grams fo­cused on MYC and the red hot an­dro­gen re­cep­tor tar­get. And they're tak­ing a shot at break­ing new ground in can­cer R&D.
This isn't a spur of the mo­ment de­ci­sion, Bischof­berg­er tells me. He start­ed ac­tive­ly hunt­ing around for a new biotech start­up idea in Jan­u­ary. And when Kite founder, biotech en­tre­pre­neur and ven­ture in­vestor Arie Bellde­grun was talk­ing over his plans for Kro­nos with Gilead chair­man John Mar­tin, Mar­tin point­ed him in Bischof­berg­er's di­rec­tion, know­ing that he had be­gun to hunt for the right start­up.
"I want­ed to start my own com­pa­ny," says Bischof­berg­er, "but it was a very vague idea, think­ing about AI and health­care." In Jan­u­ary, he at­tend­ed a con­fer­ence on AI to ex­plore it more and came to the re­al­iza­tion that "every­body and their moth­er is do­ing AI. Then along came Arie."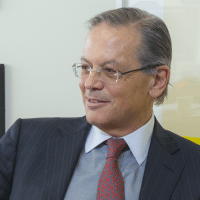 Arie Bellde­grun
With his back­ground and these kinds of con­nec­tions, Bischof­berg­er could just as eas­i­ly have raised $100 mil­lion-plus. But he's in­tent on tak­ing a mea­sured ap­proach ear­ly on, hap­py to have in­vest­ed a chunk of his own mon­ey in the start­up to re­serve sub­stan­tial eq­ui­ty. And in ad­di­tion to the FTEs on board, em­ploy­ee #5 at Kro­nos al­so can tap 15 to 20 staffers un­der con­tract in In­dia.
Ex­cit­ed much?
"I want to do it again," says a cheer­ful Bischof­berg­er, "I'm 62, I feel like 42 and be­have like I'm 22… I've done it and seen it all, now I want to ap­ply it to my own ideas."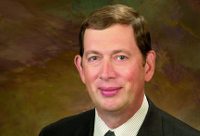 John Mar­tin
Bischof­berg­er's de­par­ture may have been a sur­prise to many, but these days ex­pe­ri­enced bio­phar­ma ex­ecs can prac­ti­cal­ly write their own tick­ets in biotech. George Scan­gos left Bio­gen to start Vir and David Meek­er left the helm at Gen­zyme to launch KSQ. Bellde­grun him­self went from the $12 bil­lion sale of Kite to Gilead straight in­to a start­up of his own, com­plete with an am­bi­tious li­cens­ing pact in place with Pfiz­er. An ex­o­dus of Big Phar­ma ex­ecs, mean­while, is pop­u­lat­ing the start­up world, in­ter­est­ed in grow­ing big new com­pa­nies on the back of promis­ing new tech­nolo­gies.
Why do it? In Bischof­berg­er's view, it's a chance to drop the myr­i­ad de­mands of a large or­ga­ni­za­tion, dom­i­nat­ed by HR is­sues and more, and get back in­to fo­cused drug de­vel­op­ment work.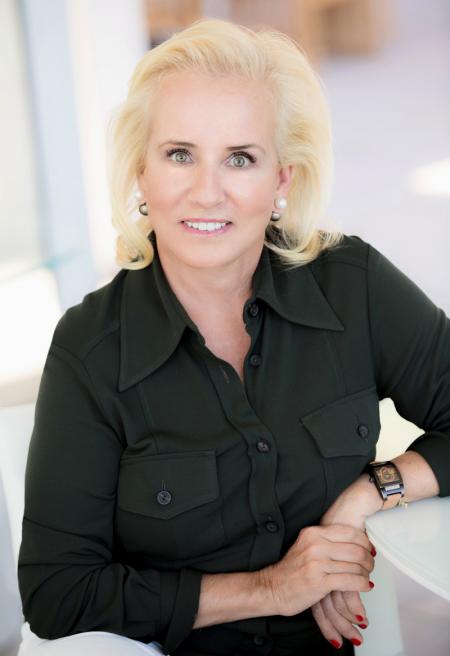 Re­bec­ka Bellde­grun
Bischof­berg­er plans to stay on the West Coast, even though Kro­nos is in Cam­bridge, MA, and will be grow­ing the staff on the East Coast hub. But he counts his flight time as one of his most pro­duc­tive times, able to sep­a­rate from his sur­round­ings and con­cen­trate on the men­tal tasks at hand. So he doesn't see com­mut­ing as a waste of time.
John Mar­tin likes it all. He vol­un­teered to jump in on the seed round for the Two Rivers port­fo­lio com­pa­ny. Oth­er in­vestors in­clude Omega Funds, Bell­Co Cap­i­tal and Vi­da Ven­tures, LLC. As part of the fi­nanc­ing Bischof­berg­er and Mar­tin, as well as Re­bec­ka Bellde­grun — physi­cian and wife of Kite founder Arie Belde­grun — and Otel­lo Stam­pac­chia joined the com­pa­ny's board of di­rec­tors.
---
Im­age: Nor­bert Bischof­berg­er. KRO­NOS