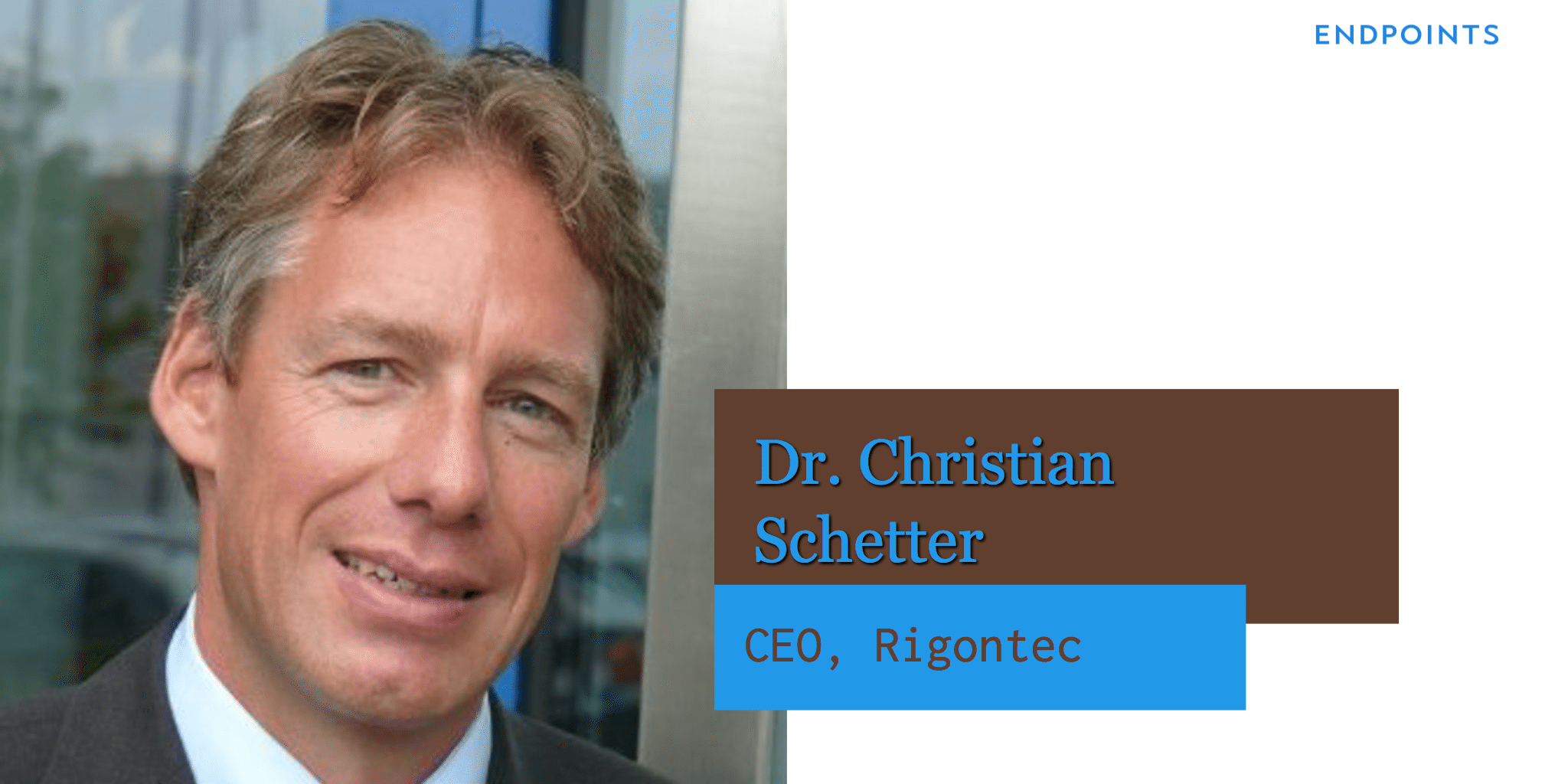 ---
The German startup Rigontec has nailed an additional $16.5 million in financing, doubling their Series A as the RNA upstart opens a new office in Cambridge, MA and preps for its first clinical study in the red-hot immuno-oncology arena early next year.
The biotech is a pioneer of the RIG-I pathway, looking to ramp up an immune system attack on tumor cells by sticking with a route that has been attracting attention for the role it plays in the innate immune system. And the company owes a lot to the early research of Gunter Hartmann at the University of Bonn, who studied how RIG-I works naturally in activating an attack on viral pathogens.
The company is run by Christian Schetter, a biotech vet who has had senior positions at a couple of developers; Coley Pharmaceuticals, where he was a senior vice president, and Neovii Biotech, where he was CEO until 2014. During his career, he spent years studying the role of toll-like receptors in triggering an immune response, but in RIG-I Schetter believes he's found a pathway that will be much more efficient for developing a safe and more effective immunotherapy.
The key here, he tells me, is developing a "highly specific activator," triggering a natural killer cell response to tumor cells while then mediating "longterm immune memory against tumor cells." The opportunity in cancer is fairly obvious, says the CEO, with a chance to try out new approaches for checkpoint combos and other match ups — a space where new deals keep coming at a steady pace. But he's also mapping plans for a second pipeline for infectious diseases, where he says the same tech can have a big impact.
The new funding brings the total raised at Rigontec since it was founded in early 2014 to just about $33 million. The company has about 15 staffers now, says the CEO, and will probably see that grow to about 20-25 by the end of next year.
Their syndicate includes Boehringer Ingelheim Venture Fund, Forbion Capital Partners, High-Tech Gründerfonds, NRW.BANK, MP Healthcare Venture Management, Sunstone Capital and Wellington Partners Life Sciences.
---
The best place to read
Endpoints News

? In your inbox.

Comprehensive daily news report for those who discover, develop, and market drugs. Join 44,800+ biopharma pros who read Endpoints News by email every day.

Free Subscription
---
---
---